Call Now to Set Up Tutoring:
(917) 215-4373
Private In-Home and Online SAT Tutoring in New York City, NY
Receive personally tailored SAT lessons from exceptional tutors in a one-on-one setting. We help you connect with in-home and online tutoring that offers flexible scheduling and your choice of locations.
How can a tutor help you master the SAT?
The SAT, or Scholastic Aptitude Test, is a comprehensive exam that juniors and seniors in high school fret over each year. This test is used by certain colleges to make admissions decisions. The test is 3 hours long, or 3.5 hours if you decide to take the optional essay. Are you hoping to take the SAT but feel unprepared for it? Varsity Tutors can help match you with a tutor who can give you individualized attention to assist with your test prep. New York City, NY, SAT tutors can help you prepare for this important exam.

The SAT has two sections. The first is evidence-based reading and writing. This section has two parts: critical reading, which consists of 65 questions to be taken in 52 minutes, and writing and language, which is 44 questions and lasts 35 minutes. There is also an optional essay that students can take, which is based on reading, writing, and analysis. If your reading comprehension or writing skills are not as strong as you would like, a private tutor can help you read through the sample passages that are included in the practice test. Your personal tutor can center sessions around the areas you need to work on the most before test day. In a test prep class, you have to learn at the same pace while going over the same information as everyone else. However, you can focus what you need to study in your sessions, and your tutor can work at your own personal pace. SAT tutors in New York City can provide individualized attention to help you study for the difficult sections on the test.

The second section, math, is 80 minutes long and has 58 questions. These questions cover algebra, word problems, data analysis, linear equations, and other topics. If you struggle to do math problems under the pressure of a time limit, your tutor can set up practice runs with a practice SAT. Your professional SAT tutor can also observe your learning style and then plan lessons according to how you absorb the information the most effectively. New York City SAT tutoring can be a great option to address your unique needs in your test preparations.

The sessions with your private tutor can be held online or in person. Your tutor can plan the sessions around the commitments in your schedule at a time and place that is convenient. You can meet at your house, your local library, or wherever works best for you. Whatever your preference, SAT tutoring in New York City, NY, is designed to help you prepare efficiently.
Recent Tutoring Session Reviews
"The student and I tackled the remainder of the Math subjects for the SAT, including charts, graphs, geometry, and functions. We went through the remaining practice problems, studied the solutions, and then worked out a number of practice problems from Practice Test 3 and 4. He's got a great head for math. He's quicker than my calculator. He's got fractions, exponents, quadratics, and all the algebra down solid. The tricky Visualization problems he worked through pretty swiftly. At times he goes a bit quickly through questions and sometimes this leads to incorrect answers, but only because of haste. The concepts are not the issue. We didn't get a chance to go over the problems he'd mis-bubbled on his practice test; we'll probably look at those in a couple of sessions, after we've done the Writing Section."
"The student and I continued to work on his test taking skills, and work out his logical problem solving skills. He's purchased some vocabulary note cards per my recommendation, and if he studies them well they should become very useful!"
"The student and I completed her final review for the SAT. Her practice tests scores have improved significantly during our time together. We spent this session reworking problems that she had missed on the last practice test."
"We focused on reading comprehension, mainly the passage-based reading. This is the student's weakest section of the Verbal portion. She often second-guesses her choices, sometimes changing her answer to the wrong one. Some strategies to address her uncertainty are to (1) try to answer the question in her own words and then find the choice that best matches her answer, and (2) go through each answer choice in detail to determine whether it fits the passages or answers the question. These methods may take a little longer, but it will improve her accuracy, and the more she practices, the better she will get."
"Today the student and I reviewed the problems she had completed for homework, which included all of the writing and reading sections for the SAT. We went through the problems and I explained why an answer was right or wrong. She has a tendency to misunderstand either the question stem or the part of the passage that is being tested. I explained this to her and we talked about how she could avoid these mistakes, namely by focusing specifically on the part that the question asks about rather than referencing other parts of the paragraph (unless specifically asked)."
"The student and I went over the results of her last practice test. We noticed some difficulty in identifying sentence errors that dealt with incorrect tenses so she is going to try to work on that over the next week. The student and I also went through a number of targeted practice problem sets to work on some individual math topics. She did a great job and learned how to work through some tricky ratio problems."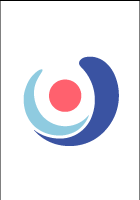 "Reviewed writing section practice test. Worked on some practice math problems. Concepts discussed: parallel construction, conciseness, use of compound adverbs. Math: solving algebraic equations and translations (graphing)."
"The student did extremely well in the latest practice test! I wanted him to focus on the techniques and knowledge."
"Today we reviewed the student's homework in the Reading and Writing sections. I think she has improved a great deal with working out the answers for the Reading section. We then spent the rest of the time on the Math section. We reviewed geometry concepts (special right triangles, angles) and solved problems that used those concepts. We then reviewed exponents and related questions. We will continue to target specific math concepts, and I hope she will continue to build up her skill set so that she can tackle the majority of the math questions she will face."
"We worked again on SAT subjects, mostly reading, with some math. The student had worked through some math problems between tutoring sessions, as I had asked him to, so I was able to get a better grasp of his skills. He seems to be doing well with math problems once he is able to set up an equation or statement- I helped show him how to set up some problems, especially problems which involve comparisons that do NOT require solving for every variable. We also worked on some passage completion problems; he appears to have good reasoning, but he is still learning some vocabulary."
"Today the student and I continued to go over the practice test he completed before our first session. We reviewed his test-taking strategies, especially how he approaches the questions. He has shown a lot of improvement in the reading/English sections and seems much more confident with the material. We also went over an essay he wrote in the past week. We discussed what a fantastic essay would look like and how to adapt his ideas to the kind of essay the SAT readers like to see. Before our next session he will review the examples in his book of different scores and what great essays look like."
"Thorough overview of vocabulary and sentence completion questions; word breakdown with regards to common Latin prefixes and suffixes; the student completed a few reading comprehension passages before the day's session; completion of one math section and explanations on how to solve common problems regarding graphs and parallel and perpendicular lines; completion of one writing session and further work on strategies needed for this session."
Nearby Cities:
Mount Vernon SAT Tutoring
,
Yonkers SAT Tutoring
,
Great Neck SAT Tutoring
,
East Rockaway SAT Tutoring
,
Hempstead SAT Tutoring
,
Port Washington SAT Tutoring
,
Brentwood SAT Tutoring
,
Levittown SAT Tutoring
,
Deer Park SAT Tutoring
,
Huntington SAT Tutoring
,
Smithtown SAT Tutoring
,
Franklin Square SAT Tutoring
,
Manhasset SAT Tutoring
,
Glen Cove SAT Tutoring
,
Hicksville SAT Tutoring
Nearby Tutors:
Mount Vernon SAT Tutors
,
Yonkers SAT Tutors
,
Great Neck SAT Tutors
,
East Rockaway SAT Tutors
,
Hempstead SAT Tutors
,
Port Washington SAT Tutors
,
Brentwood SAT Tutors
,
Levittown SAT Tutors
,
Deer Park SAT Tutors
,
Huntington SAT Tutors
,
Smithtown SAT Tutors
,
Franklin Square SAT Tutors
,
Manhasset SAT Tutors
,
Glen Cove SAT Tutors
,
Hicksville SAT Tutors
Call us today to connect with a top
SAT tutor in New York City, NY
(917) 215-4373