Call Now to Set Up Tutoring:
(917) 215-4373
Private In-Home and Online MCAT Tutoring in New York City, NY
Receive personally tailored MCAT lessons from exceptional tutors in a one-on-one setting. We help you connect with in-home and online tutoring that offers flexible scheduling and your choice of locations.
How can a MCAT tutor help you?
The Medical College Admission Test, or MCAT, is a computer-based standardized test that measures students' competency in areas such as critical analysis and reasoning skills, biological and biochemical foundations of living systems, and chemical and physical foundations of biological systems. It is used to determine admittance to medical schools. If you are struggling to study for the MCAT or just want some extra help to go after your goal score, a private tutor can help you study. Varsity Tutors can help you connect with New York City, New York, MCAT tutors.

The MCAT is given in four sections, for a total duration of about 7.5 hours. It is scored in one point increments from 472 to 528. Your score is valid for two to three years. The Biological and Biochemical Foundations of Living Systems section consists of 59 multiple-choice questions and allows 95 minutes for completion; the Chemical and Physical Foundations of Biological Systems portion consists of 59 multiple-choice questions and also allows 95 minutes; The Psychological, Social, and Biological Foundations of Behavior portion also consists of 59 multiple-choice questions and is given over a period of 95 minutes; and the Critical Analysis and Reasoning Skills section contains 53 multiple-choice questions and gives students 90 minutes to complete. No matter which parts of the exam you need help with, New York City MCAT tutoring is available to help you study.

There are several benefits to seeking the help of an MCAT tutor. New York City MCAT tutors can help you with time management. They can teach you how to delegate your time to essential topics in preparation for the test. You can go over practice tests together to determine the areas that you need to focus on the most and which areas you can spend less time on. The tutor has taken the exam and may be able to help you find the most effective way to get through it in a timely manner. Also, your tutor can use quizzes to check where you are in the learning process, so you know if you are on track.

It is easy to schedule a tutoring session around your schedule. Your tutor can come to your home or any other place that makes you feel the most comfortable, like the library or commons area of your school. If your agenda is too full to have an in person session, you can arrange for an online meeting with your tutor through a live face-to-face application. New York City, New York, MCAT tutoring can help you prepare for test day. Contact Varsity Tutors to get help connecting with a tutor for your MCAT needs.
Recent Tutoring Session Reviews
"The student and I went over her homework passages and also went through a passage together. She is great at getting through passages quickly and had plenty of time left over for diagnostic test 1. As a result, we're working on actually taking a little more time reading the passage to pick up on some important details."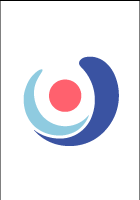 "We spent the first half of the session going over the student's practice test, which she got a 30 on. Our review of the Doppler effect was particularly helpful. With respect to the biological sciences, she needed most help with organic chemistry. We discussed acetoacetic ester syntheses in detail. We spent the rest of the session going over some organic chemistry basics, including elimination/substitution reactions, isomers, aromaticity, and spectroscopy. I urged her to review some particular organic chemistry topics and come ready with questions for our next session."
"Reviewed molecular orbital theory: sigma bonding, Pi bonding, orbital overlap and stabilization, bond dissociation energy, and bonding / anti bonding molecular orbitals. Then continued circuits with a discussion of capacitors and capacitance."
"In this session with the student, we went over her last full length exam. It appears that she has had some timing issues on the last exam, and accordingly, she will try to implement strategies in her next test to allow her to clearly monitor her pace. As we reviewed the test she quite comfortably answered most of the questions with some guidance. We also reviewed chapters 5 and 6 for the physics, organic chemistry and chemistry sections of the MCAT. She worked through all the problems and will be covering even more questions in the additional MCAT books she has. She will also be implementing and finalizing strategies in her approach to her MCAT verbal section."
"Our session consisted of a review of select physics and general chemistry topics. We reviewed reflection, mirrors, lenses, and related equations and practice problems from workbooks. Other topics included Snell's law, total internal reflection, and some introductory material on galvanic and electrolytic cells."
"Reviewed concepts from fluids and solids, acid/base titrations, and atomic phenomena. Completed practice problems on fluids using Bernoulli's equation. Completed high yield problems on acid base titrations and Hendrickson Hassel back equation."
"We focused on physical sciences since the student has taken a lot of biological courses and seems to be improving with the verbal work we are doing. We went through the exam material for kinematics as well as a few practice questions, also setting a study schedule that involves reviewing material + completing practice questions."
"The student and I worked through a general chemistry practice section together. He probably needs to skim through the review book again and work through some more practice problems before taking the exam."
"Review of organic chemistry; elimination and substitution reactions; acid-base chemistry; carbonyl chemistry and mechanisms; review of physics, topics covered: fluid dynamics and fluid statics, mass defect, manipulation of equations, electromagnetism"
"For this session we reviewed the Physics portion of a practice test that the student had taken. There had been significant improvement from her previous practice sections. We then went on to review Acid and Base Chemistry."
"This session was a comprehensive yet basic physics review. The following physics topics were covered: SI units, kinematics, forces, energy, torque, momentum, fluids, waves, simple harmonic motion, electrostatics, circuits, magnetism, light, mirrors and lenses, and atomic decay. The student hasn't learned about topics beyond electrostatics so a considerable amount of time was spent trying to teach her the basics about these topics and give her the knowledge to tackle these passages."
"Today we covered concepts from chemistry and biochemistry. Specifically we discussed equilibrium constants, reaction rates, enzyme kinetics, inhibitors and enzyme function. By next week the student will finish her general chemistry review book, which she feels is necessary background for biochemistry. She will also review the material online. We may use questions from that source in future sessions."
Nearby Cities:
Mount Vernon MCAT Tutoring
,
Yonkers MCAT Tutoring
,
Great Neck MCAT Tutoring
,
East Rockaway MCAT Tutoring
,
Hempstead MCAT Tutoring
,
Port Washington MCAT Tutoring
,
Brentwood MCAT Tutoring
,
Levittown MCAT Tutoring
,
Deer Park MCAT Tutoring
,
Huntington MCAT Tutoring
,
Smithtown MCAT Tutoring
,
Franklin Square MCAT Tutoring
,
Manhasset MCAT Tutoring
,
Glen Cove MCAT Tutoring
,
Hicksville MCAT Tutoring
Nearby Tutors:
Mount Vernon MCAT Tutors
,
Yonkers MCAT Tutors
,
Great Neck MCAT Tutors
,
East Rockaway MCAT Tutors
,
Hempstead MCAT Tutors
,
Port Washington MCAT Tutors
,
Brentwood MCAT Tutors
,
Levittown MCAT Tutors
,
Deer Park MCAT Tutors
,
Huntington MCAT Tutors
,
Smithtown MCAT Tutors
,
Franklin Square MCAT Tutors
,
Manhasset MCAT Tutors
,
Glen Cove MCAT Tutors
,
Hicksville MCAT Tutors
Call us today to connect with a top
MCAT tutor in New York City, NY
(917) 215-4373