Call Now to Set Up Tutoring:
(917) 215-4373
Private In-Home and Online History Tutoring in New York City, NY
Receive personally tailored History lessons from exceptional tutors in a one-on-one setting. We help you connect with in-home and online tutoring that offers flexible scheduling and your choice of locations.
How can History tutoring help you?
History can be a grand subject to study. It may be fascinating to learn about how civilizations came into formation and how social structure impacted cultures in the past. Learning history requires a lot of reading, writing, and memorization. If your history class' material is flying over your head, or you just need some review of time periods and world leaders, then let Varsity Tutors help match you with a personal history tutor. New York City, New York, history tutors can work with you to pursue your academic goals.

If you're learning about social change and cultural impacts over the last 200 years, there are a lot of revolutionary figures whose lives need to be recognized. Memorizing the relevant details of these leaders' lives and their impact on the world can be challenging! That's a lot of information to process. The traditional classroom setting can force students to rush through information, which often leaves very little time to effectively absorb it. Your personal tutor, however, can help you to work through the profiles of the people and their actions at your own pace. With New York City history tutors, you can receive the individualized attention you need to learn. Your private tutor can also intentionally plan tutoring sessions around the topics you need help with the most. This can be especially helpful if you have an exam coming up!

Everyone learns a little bit differently, and that's totally normal. Your tutor can help you by observing how you learn and then catering their teaching methods to be the most beneficial for you. Whether you learn the best by doing hands-on activities, watching videos, or simply by listening, your tutor can use your unique learning style to help you grasp the history topics at hand. Your tutor can also plan sessions covering topics like the French or American Revolutions, the historical perspectives of different cultures, and art culture over the last century to be engaging and practically applicable to your class assignments, projects, and tests. With history tutors in New York City, NY, you can learn in a way that's interesting to you.

You can plan sessions in person or online. Your tutor can work around your busy schedule to find the best times to meet. For online sessions, you can use the live face-to-face chat feature that is available on Varsity Tutors' live learning platform. If you plan to meet in person, you could meet at your home or somewhere else that is more convenient for you. If you need extra assistance with your history course material, history tutors in New York City can work through it with you at your pace.
Recent Tutoring Session Reviews
"The student has started the new term. Together we read a chapter in the history book and she worked to summarize the section and answer questions in the presentation in preparation for class. In chemistry the student worked on the concept of the mole. She was able to use the periodic table to correctly calculate the molar mass of compounds."
"Today was my initial session with the student. We spent time getting to know one another and discussing where she feels I can be helpful with her studies. She and I discussed her English homework (the play "The Tempest") and how she should approach the essay that she is to write for it. We discussed Shakespeare and his depiction of female characters (something that she is very passionate about) and how the women in "The Tempest" were portrayed.
We also began working on her history homework, reviewing the chapter on American Imperialism."
"The student has taken a lot of responsibility for preparing himself for his History exam, and appears to be aware of what he needs to do. He is not only retaining but also understanding many more of concepts and relationships in this subject area than he was even a week ago. In order to make his experience with History class more interactive going forward, we adapted the format of his reading journal into a version which he can use to take notes during class."
"We started off working on his persuasive paragraph for English. When we finished that, we began working on his history project. The majority of our time was spent cutting out a pyramid from a huge cube of Styrofoam. Next, he used glue and sand to make a base for the diorama, then he painted the pyramid, made clay people, and dressed them."
"We have begun to switch how we approach sessions by working on long-term goals rather than daily assignments. We began the session by looking over a science lab that is due on Tuesday. The student set up his data table and he will finish the assignment on his own. We then used the remaining time to study for his history test. I felt as though we had the most successful study session yet. He seemed interested and prepared with his class notes. We used questions from the book as a guide. I am interested to see how he performs in the essay portion of the exam because we focused most on preparing him for the essays. He was told by the professor that the essays would focus on acts and laws that were passed."
"We reviewed some material from the chapter on the Enlightenment, then began a detailed examination of the history of the French Revolution, starting with the economic and political context and taking our discussion through the Tennis Court Oath and the fall of the Bastille."
"We read a chapter in her textbook about the early parts of the civil war and the announcing of the Emancipation Proclamation. We answered the questions at the end of the chapter. I saw test grades ranging from 66% to 80% but I can't note progress as it was the first session."
"The student needed help with his annotated bibliography for an upcoming historical research paper. He is writing his paper on Jackie Robinson, so I showed him how to research a subject on the internet through databases, journals, etc. After finding some articles on a database, we were able to find some primary sources as well. Once all of this was done, I helped him to format the bibliography in Chicago style, then I helped him write his summaries for the sources."
"I made a practice History exam to help the student study for his test tomorrow while he worked on his vocabulary homework. I helped him when he got stuck, but he seemed to have no problem getting through the reading."
"The student worked on a History research paper on Galveston due 27th of March. He had already performed much of the research. He started an outline with thesis, topics, and topic support. We identified how to use the topics to create a cohesive paper and further research needed."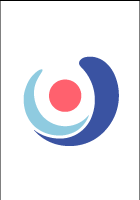 "This session was scheduled in order to work on the student's Document-based Questionnaire (DBQ) for Global History. It consisted of reading excerpts from documents about Islamic civilization, their achievements and contributions to world and then writing short answers to the questions posed. I was able to help her complete this and also gave her tips on how to extract the information needed and phrase good answers. Next we worked on the essay component of the DBQ which also centered around the same topic. The student created a topic and thesis statement and we worked on creating the outline as well as building out the body paragraphs. She will continue to work on this today. Her tasks including editing what has already been written and making revisions where necessary as well as writing a proper conclusion to the essay."
"The student and I spent the entire session completing his review for a test on India. We had not worked on the chapter much, so he had many gaps in his knowledge. We talked about the chapter, in addition to answering all the questions. Mom was going to make a copy of the review so that he could study after he handed it in."
Nearby Cities:
Mount Vernon History Tutoring
,
Yonkers History Tutoring
,
Great Neck History Tutoring
,
East Rockaway History Tutoring
,
Hempstead History Tutoring
,
Port Washington History Tutoring
,
Brentwood History Tutoring
,
Levittown History Tutoring
,
Deer Park History Tutoring
,
Huntington History Tutoring
,
Smithtown History Tutoring
,
Franklin Square History Tutoring
,
Manhasset History Tutoring
,
Glen Cove History Tutoring
,
Hicksville History Tutoring
Nearby Tutors:
Mount Vernon History Tutors
,
Yonkers History Tutors
,
Great Neck History Tutors
,
East Rockaway History Tutors
,
Hempstead History Tutors
,
Port Washington History Tutors
,
Brentwood History Tutors
,
Levittown History Tutors
,
Deer Park History Tutors
,
Huntington History Tutors
,
Smithtown History Tutors
,
Franklin Square History Tutors
,
Manhasset History Tutors
,
Glen Cove History Tutors
,
Hicksville History Tutors
Call us today to connect with a top
History tutor in New York City, NY
(917) 215-4373