Call Now to Set Up Tutoring:
(917) 215-4373
Private In-Home and Online Finance Tutoring in New York City, NY
Receive personally tailored Finance lessons from exceptional tutors in a one-on-one setting. We help you connect with in-home and online tutoring that offers flexible scheduling and your choice of locations.
How can a Finance tutor help you?
Finance focuses on the movement and management of money. Generally thought of in terms of large companies or governments, finance explains fluctuations in an economy. The study can be used to manage current monetary property or predict and explain fluctuations. However, finance students need to understand the various aspects of finances before they can do such tasks. If you are currently having a hard time in a finance course, then adding a personal tutor to your toolkit may be a good idea. The educational directors at Varsity Tutors can help you locate a New York City, New York, finance tutor who can study alongside you for your class curriculum.

The big picture applications of finance can be overwhelming for students, but the individual tasks, such as saving, earning income, and using credit may tend to be more manageable. Whatever concepts may give you issues, finance tutoring in New York City can help you. The study of finance requires a good sense for math. If you've struggled with math in the past, moving forward in finance can be difficult. A tutor can work with you to cover the parts of math and finance that intersect and give you issues. Each session, your tutor can bring materials and resources specifically designed to cover the information that you are weakest in. By strengthening these areas, you may grow in your finance knowledge.

Completing finance problems on your own can be confusing, especially higher level problems that involve dozens, if not hundreds, of variables. However, a finance tutor in New York City can help you work through these complex problems and teach you methods of keeping all of the necessary information straight. With a personal tutor, you can take the time necessary to truly understand a problem. Where many may students stumble through their homework, just aiming for the correct answer, you could truly learn the driving concept of each assignment, which may make future work easier. Classroom teaching won't be able to go over every question you have as you progress through your homework. But, a private tutor can do that.

Let the educational directors at Varsity Tutors help you set up New York City, New York, finance tutoring sessions at any location and time you'd like. If you're looking for an in-home tutor who can hold sessions with you before your class, then Varsity Tutors can help you find one. You could meet with your tutor in person, or you could use our live learning platform to have sessions face-to-face online. Either way, contact Varsity Tutors today for help locating a great finance tutor.
Recent Tutoring Session Reviews
"The student and I worked on the first two passages for the assessment sample reading test.  While she is a good reader, we focused on slowing down in order to recognize phonemic errors, and therefore more deeply understand the passages being read."
"Worked with the student on covering topics in algebra in preparation for his upcoming placement exams for preparatory high schools. He is exceedingly smart. It was a good session, and I gave him some resources for covering some of the algebraic topics he had yet to learn. Good session."
"The student and I met from 1-3pm. We began work on Geometry by first discussing her current progress and the material that she needs to make up. We started with circles, chords and arcs by reviewing all of the theorems and corollaries related to arcs and chords. We worked out a number of practice problems including revisiting the problems that she had been assigned as homework."
"The student and I reviewed percentages; she has a better grasp on percentages now, but is still having difficulty with word problems that deal with discounts. We also reviewed some of the averages and ratio problems that gave her trouble yesterday; She is a little more comfortable with the concepts today, but I think we need to review this material again next week. We also did a review of exponents and she is now very comfortable with these!"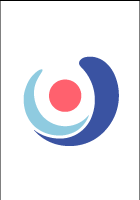 "The student and I worked on her pre-calculus and her biology studying. We were working with angles and geometry figures. This involved figuring out the sin and cos, sec and csc, and tan and cot of some angles. This meant understanding the period, amplitude, and shifts, as well as asymptotes when applicable in both degrees and radians. She did well and could work on memorizing some of those formulas to understand them a little better. In biology she was covering amino acids, fatty acids, saccharides and others. We worked on understanding their bonds and I suggested she make flashcards in order to memorize these for her exam tomorrow."
"The student and I had a solid first session, and we were able to jump right in and improve her understanding on some of the base concepts in preparation for her quiz.  We went through the chapter that will be quizzed and clarified some of the foundational concepts that had been confusing her and making the more difficult work hard to comprehend.  I think I was able to answer a couple of her major questions about graphing periodic functions.  For the next session, we can move from the foundational concepts to applying them to graphs and the less common trigonometric functions."
"Student and I were able to review several practice problems from Section 1 of the semester. These topics included probability and the binomial equation. Biological processes related to genetic masking were dealt with, including complicated systems in plants where epistasis occurs to produce various flower coloration patterns. The majority of the session was dedicated to outlining a test-taking strategy. This method makes use of the common patterns that can be deducted from the types of frequencies calculated at the onset of reading the data. Student had prepared extensively for the final exam, but acknowledged the need for further review of the text chapters. He stated that he would work through this process that evening, subsequent to our session."
"We covered a math section from one of the tests in the Official Guide. The student needs to brush up on some concepts she may not have seen in a while (including functions and geometry), but she shows some decent skills. To improve, she needs to practice with the material. She needs to better understand how to use the information given and she needs to better label her work so that she's clear on what she's doing."
"We reviewed the homework she had from Monday. She could successfully narrow down the answers to two, but tended to choose incorrectly from there, so we worked on how to most quickly and effectively choose between those final two. We started in on some math as well, as there are a few topics - geometry especially - with which she has requested additional help."
"The student and I analyzed a case study for sales for Distribution and Management class. We read about the FedEx story, analyzed the situation carefully, and created lists of sales and distribution strengths and weaknesses within the company."
"The student and I reviewed his Finance homework. Topics covered included levered and unlevered value, calculating the total value of a firm, options, and the Black-Scholes method in calculating the cost of a call/put."
"We discussed the Simulation problem - Red Lion Scarves. I walked him through the problem and the difference between uniform distribution and normal distribution. Based on the problem statement we constructed the simulation model in the program with all the formulas - Rand, Norm-Inv (probability, mean, std dev) and if (logic, value if true, value if false) statements.

We also revised the lookup concepts for the New Orleans Barge simulation.

I also asked him to solve a simulation problem from his textbook for practice which we will go through tomorrow."
Nearby Cities:
Mount Vernon Finance Tutoring
,
Yonkers Finance Tutoring
,
Great Neck Finance Tutoring
,
East Rockaway Finance Tutoring
,
Hempstead Finance Tutoring
,
Port Washington Finance Tutoring
,
Brentwood Finance Tutoring
,
Levittown Finance Tutoring
,
Deer Park Finance Tutoring
,
Huntington Finance Tutoring
,
Smithtown Finance Tutoring
,
Franklin Square Finance Tutoring
,
Manhasset Finance Tutoring
,
Glen Cove Finance Tutoring
,
Hicksville Finance Tutoring
Nearby Tutors:
Mount Vernon Finance Tutors
,
Yonkers Finance Tutors
,
Great Neck Finance Tutors
,
East Rockaway Finance Tutors
,
Hempstead Finance Tutors
,
Port Washington Finance Tutors
,
Brentwood Finance Tutors
,
Levittown Finance Tutors
,
Deer Park Finance Tutors
,
Huntington Finance Tutors
,
Smithtown Finance Tutors
,
Franklin Square Finance Tutors
,
Manhasset Finance Tutors
,
Glen Cove Finance Tutors
,
Hicksville Finance Tutors
Call us today to connect with a top
Finance tutor in New York City, NY
(917) 215-4373