We are open Saturday and Sunday!
Call Now to Set Up Tutoring:
(765) 810-0787
Private In-Home and Online Math Tutoring in New Palestine, IN
Receive personally tailored Math lessons from exceptional tutors in a one-on-one setting. We help you connect with in-home and online tutoring that offers flexible scheduling and your choice of locations.
Recent Tutoring Session Reviews
"The student has a section test on Tuesday and Wednesday, so today we did a review of chapter 3. He did pretty well. I gave him some practice to finish before his test, and he should do very well."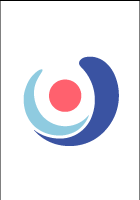 "The student has a test coming up covering decimals and fractions. She is not allowed to use a calculator on the test, so we practiced her long division. She was making errors due to not lining everything up, so I showed her how to avoid errors by adding zeroes and drawing a vertical arrow each time she moves over a place. She was also a little confused about the difference between LCM and GCF, so we practiced a few of each type of problem."
"The student has a test coming up this week covering applications of the quadratic equation. While she had a harder time with setting up equations from word problems, she was able to improve on that skill during our session. Once she is able to set up the equations, she has no problem solving them. We worked through the review problems she had for the test. She should be a bit more careful when using the quadratic equation because there are lots of calculations that could slip up when using that equation. Otherwise, I think she will do fine on her test."
"The student has a test coming up, so we focused on the topics being covered. Primarily, this was graphing polynomials and rational functions, which includes identifying asymptotes and holes, determining x- and y-intercepts, and simplification. By the end of the session, she had a much better understanding of the concepts, but we may plan one more lesson before her test."
"The student has a test on Friday, so during this session, we went over the topics that will be on her test. The topics include the conversion of numbers in standard form into scientific notation and doing addition, subtraction, multiplication, and division using scientific notation. She understands the material well and feels confident on it, so we just did one set of practice problems. The rest of the time was spent going over her online homework where the material went further than what she had covered in class so far."
"The student has a test on Friday, so we did many practice math problems with multiple steps. He is getting much more accurate in identifying which operation to use. To make the problems less intimidating, we reframed the multi-step problem as several single-step problems. With a lot of encouragement, he was able to complete many of the multi-step problems."
Nearby Cities:
Indianapolis Math Tutoring
,
Cincinnati Math Tutoring
,
Dayton Math Tutoring
,
Fishers Math Tutoring
,
Carmel Math Tutoring
,
Greenwood Math Tutoring
,
Lawrence Math Tutoring
,
Fairfield Math Tutoring
,
Plainfield Math Tutoring
,
Brownsburg Math Tutoring
,
Greenfield Math Tutoring
,
Beech Grove Math Tutoring
,
Zionsville Math Tutoring
,
Speedway Math Tutoring
,
Avon Math Tutoring
Nearby Tutors:
Indianapolis Math Tutors
,
Cincinnati Math Tutors
,
Dayton Math Tutors
,
Fishers Math Tutors
,
Carmel Math Tutors
,
Greenwood Math Tutors
,
Lawrence Math Tutors
,
Fairfield Math Tutors
,
Plainfield Math Tutors
,
Brownsburg Math Tutors
,
Greenfield Math Tutors
,
Beech Grove Math Tutors
,
Zionsville Math Tutors
,
Speedway Math Tutors
,
Avon Math Tutors
Call us today to connect with a top
Math tutor in New Palestine, IN
(765) 810-0787