Private In-Home and Online Science Tutoring in Nassau County, NY
Receive personally tailored Science lessons from exceptional tutors in a one-on-one setting. We help you connect with in-home and online tutoring that offers flexible scheduling and your choice of locations.
100% Tutor Satisfaction Guarantee
At Varsity Tutors, we're committed to connecting you to top tutors capable of delivering an outstanding experience. That's why we provide a 100% tutor satisfaction guarantee.
How can a tutor assist you in conquering Science?
If your child is struggling with science, a professional tutor in Nassau County, NY, could be the answer. Is your child learning about plant photosynthesis in class and finding the process confusing? Or has your child always struggled in their science classes, and you just don't know why? Your child's tutor can determine why your child is struggling to learn a scientific concept, or many of them, and then create a personalized study plan to get your child's science knowledge caught up to where it needs to be to begin to try to succeed in class and on the Regents exams.

Varsity Tutors can help you find an experienced science tutor in Nassau County who can try to help your child attain success by creating a study plan tailored to their individual needs and goals. No two students are alike, so no two study plans are. If your older child knows exactly what they understand in science class and what they don't, their tutor can immediately start helping them understand those science topics they find confusing, such as how a Doppler radar works, or the particles that make up an atom, by teaching the topics to them in a new way that is tailored to their personal learning style. However, if your younger child doesn't understand or just can't explain why they aren't earning good grades in science class, then their tutor can get to the root cause of the problem by giving them science assessments that reveal your child's weaknesses and strengths in the subject, then work on building up those weaknesses.
Affordable 1-on-1 Home Tutoring by top RPI Grads! 4.9/5.0 Satisfaction Rating*
Session Summaries by Science Tutors
"In this session the student and I worked through a series of chemistry problems and also a chemistry lab worksheet. For the rest of the problems the student seemed to understand the mass to moles conversion. This was a productive session and I have no concerns."
"The student and I started the session going over one problem in his chemistry lab packet. He had a question on how to calculate equivalent weight. We then switched to a pre-calculus homework set. The homework focused on sequences/series. He had to predict the following number and identify the pattern to various arithmetic or geometric sequences. We carefully went through each problem to make sure that he was getting the it. Overall, he did very well. He seems to have a good foundation, it is just with the new topics, he needs repetition to help solidify the concept in his head. Knowing a formula and working off of that seems to help him a lot. "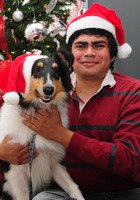 "The student and I were reviewing for her Chemistry test the next day. They learned about acids and bases and took a quiz, which she did well on. The test would cover all that and everything about bonding we had been working on. Going through the study guide, she was able to work through all the problems and easily identify what kind of bonding was being used. She even came up with examples of her own for things. She has no problem with the material, so we were able to go through it easily. "