We are open Saturday and Sunday!
Call Now to Set Up Tutoring:
(518) 300-4098
Private In-Home and Online Mandarin Chinese Tutoring in Nassau County, NY
Receive personally tailored Mandarin Chinese lessons from exceptional tutors in a one-on-one setting. We help you connect with in-home and online tutoring that offers flexible scheduling and your choice of locations.
Recent Tutoring Session Reviews
"The student and I started off with quizzes on the "A" vocabulary words (definitions and synonyms). We then finished going through the sample questions from the ISEE guide.  We also went through most of Chapter 11. Arithmetic from the ISEE prep book. I asked her to review the "A" words and study the "B" words for our next session."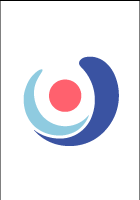 "During this session studied for the Mathematics section. We reviewed Geometry (rules pertaining to circles and triangles), proportions, permutations and combinations, direct and inverse proportions, percentage increases and decreases and more difficult word problems and various methods for plugging in the answer to solve problems that are difficult to solve by constructing own equations."
"English- The student discussed with me her concerns about this class- her biggest concern was essay writing. We talked about what specifically she was having trouble with. She did not have a new writing assignment at the current time so I went over a few general strategies for formulating essays. The daily grammar homework was also challenging, and we worked through next week's homework together.     Algebra II- The student feels that she fully comprehends the material to this point. She is interested in previewing new material so that she continues to stay ahead in this class. We discussed how she was doing in the class and I addressed her concerns. We went over next week's chapter and worked through a few example problems together."
"We went over the un-timed ISEE practice test that she took after our last session.  She did very well with the Verbal Reasoning and Reading Comprehension sections, esp. improving a lot on the synonyms in the Verbal Reasoning section. We went over the math problems that she had trouble with. I asked her to continue to study the ISEE Vocabulary words and to review the previous math problems that we have gone over, and then to take the ISEE Practice Test #2 from the guide book (timed)."
"We went over the student's math worksheets as well as practiced some practice problems all in Spanish. She read her non-fiction book and we began working on the summary for book. At the end of the session we played the vocabulary word/spelling word review game where she and I matched the spelling word to the picture."
"Today the student and I finished his weekly reading comprehension sheet. He had already completed many of the questions but we went through and proofread his answers. We then read a non-fiction book about wolves together. He did a very good job of recalling details about the lives of wolves and new words that he learned (predator vs. prey). The other student and I read a story together to write a summary for her class assignment. We then practiced spelling some of the review words from her class. Towards the end of the session I read a book with the student that was a little too difficult, so I read the more difficult words and had her chime in with certain words. She did a great job of pronouncing these words."
"- The student wants more practice problems concerning parallel/intersecting lines for geometry.

- We went over his practice test from the test prep book.

- He took and we went through a practice math section from 08/09.

- I introduced him to"
"Met with the student to continue our review. The main area that we focused on was how to work with exponential and logarithmic functions. They are kind of confusing, so I worked really slowly and used a lot of repetition to make sure he knew where the anchor points and asymptotes were."
"Today the student reviewed past topics in preparation for her upcoming finals. We reviewed methods for finding recursive formulas (geometric vs arithmetic) and how that can be translated in explicit equations. During this time we went over each part of recursive formula and how patterns within the formulas. Lastly, we connected arithmetic to linear graphs and geometric to exponential graphs."
"We did the last study session for the US History exam, focusing on how to approach the essays in terms of structure and content. I think the student is well prepared for her exam."
"1. Vocab review (25¢ words chart)
2. New vocab selection (25¢ words chart)
3. Essay Map review
4. Argumentative essay draft 1
5. Editing/proofreading
7. Formal Writing: No I, Me, My
8. Argumentative essay draft 2
9. Introduce new essay type
11. Wrap-up writing game"
"This week the student and I worked on solving algebraic equations. It's very good to see him practically an expert on his own! He needed some assistance with the word problems but with my guidance he was quickly back on track."
Nearby Cities:
Mount Vernon Mandarin Chinese Tutoring
,
Yonkers Mandarin Chinese Tutoring
,
Great Neck Mandarin Chinese Tutoring
,
East Rockaway Mandarin Chinese Tutoring
,
Hempstead Mandarin Chinese Tutoring
,
Port Washington Mandarin Chinese Tutoring
,
Brentwood Mandarin Chinese Tutoring
,
Levittown Mandarin Chinese Tutoring
,
Deer Park Mandarin Chinese Tutoring
,
Huntington Mandarin Chinese Tutoring
,
Smithtown Mandarin Chinese Tutoring
,
Franklin Square Mandarin Chinese Tutoring
,
Manhasset Mandarin Chinese Tutoring
,
Glen Cove Mandarin Chinese Tutoring
,
Hicksville Mandarin Chinese Tutoring
Nearby Tutors:
Mount Vernon Mandarin Chinese Tutors
,
Yonkers Mandarin Chinese Tutors
,
Great Neck Mandarin Chinese Tutors
,
East Rockaway Mandarin Chinese Tutors
,
Hempstead Mandarin Chinese Tutors
,
Port Washington Mandarin Chinese Tutors
,
Brentwood Mandarin Chinese Tutors
,
Levittown Mandarin Chinese Tutors
,
Deer Park Mandarin Chinese Tutors
,
Huntington Mandarin Chinese Tutors
,
Smithtown Mandarin Chinese Tutors
,
Franklin Square Mandarin Chinese Tutors
,
Manhasset Mandarin Chinese Tutors
,
Glen Cove Mandarin Chinese Tutors
,
Hicksville Mandarin Chinese Tutors
Call us today to connect with a top
Mandarin Chinese tutor in Nassau County, NY
(518) 300-4098