Call Now to Set Up Tutoring:
(518) 300-4098
Private In-Home and Online French Tutoring in Nassau County, NY
Receive personally tailored French lessons from exceptional tutors in a one-on-one setting. We help you connect with in-home and online tutoring that offers flexible scheduling and your choice of locations.
Recent Tutoring Session Reviews
"We worked through one of the printed tests. The student is basically ready for the test next Thursday. He just has some memorization/familiarization to work on with the different formulas. There is also a section that came up on the tests that he said they hadn't done in class yet. Not sure if it will be covered next week, or will just be left off the test. We did one sample question today. We can cover it in-depth if it turns out to be on the test next week.

Next sessions are Monday and Wednesday, 4-5."
"Today the student and I worked on both chemistry and pre-calculus. We worked on three worksheets that covered nuclear fission, radioactive decay, positron formation, alpha particle decay, beta particle decay, and half-life. We then moved to pre-calculus and worked on worksheets covering trig functions, phase shifts, amplitude, and how to draw and interpret graphs of trig functions."
"Today, we reviewed for the test. Keep in mind the time limit of 1.5 hours and be sure to have plenty of time to check your answers. We have covered every single question on the test and you should have all the confidence to answer each one correctly. Remember to show your steps and that you can always check your answer in the calculator. Your hard work will pay off. Good luck on your exam and always feel free to call if you have any last minute questions!"
"The student and I covered chapter 37 today, which included the circulatory, lymphatic, and respiratory systems.  She did a great job getting a 93 on her test two weeks ago.  Let me know how this next one goes!"
"ISEE: Review practice test for verbal, reading comprehension, and quantitative reasoning. The student's verbal skills are very good and is a quick learner. Teaching her to set up problems before trying to solve."
"The sisters and I talked about the need for them to take another practice test soon.  Then for the session we did Math.  They both seem to be coming along well in Math."
"The student and I went over the excretory system (talking mostly about differing permeability of various regions of the nephron and blood pressure homeostasis), the endocrine system (talking about tropic hormones and the role of Testosterone, FSH, LH, and dihydrotestosterone), the respiratory system (talking about the role of pressure in the lungs and different lung volumes and capacities), and the circulatory system (talking about the unique action potentials in the SA node vs. cardiac muscle and the immune system)."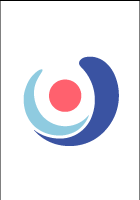 "I reviewed the assignments that I had told the student to do and reviewed the concepts. He had a much firmer grasp on sentence structure for Spanish. We also reviewed the math packet that he had to do for his Algebra final. He had a solid grasp on most of the problems that I asked him to do and we were able to work through the ones that he didn't know together"
"The student did the verbal sections of practice test 4 for homework previous to this meeting. I told him to watch the time and mark where he was when he ran out of time, but also to finish each section. He is getting better with the critical reading sections and is doing much better learning which questions to skip. His weak area is the writing and language work. He does not have a strong grasp of parts of speech and the mechanics of language, but we are looking at that. His intuition for language is stronger than his reasoning. Homework: essay for practice test 4; also math sections for practice test 4."
"The student and I went over the new topics she learned since school started. We did problems dealing with acute, right, and obtuse angles and triangles. Then, we worked together on a poster for her math project."
"We discussed his previous writing assignments and discussed in-depth strategies for writing and developing depth in essays/lit questions. He and I discussed strategies and the "why" behind developing a full picture of an essay through a thesis and introduction and how to develop and bring those ideas in an organized way through the body of the paragraph, and how to tie them all together in the conclusion. We began reviewing for a quiz he has later in the week and made a schedule/plan for completion of assignments until Wednesday (namely a short essay assignment we plan to go through together)."
"As before, we began with vocabulary on the vocab website, which the student seems to enjoy. Then I asked him to write a few sentences about a story his father had mentioned that the two of them had heard on the radio this weekend, and which the student had recounted to me. We briefly reviewed adverbs and adjectives, and then we watched the prepositions video and discussed prepositions. The student had a list of common prepositions from his previous tutoring work, which I think helped him to identify them in the song lyrics. The student also showed me his work from Literature and Language Arts classes, which includes discussing paragraph structure; this is something that we can focus on in future sessions."
Nearby Cities:
Mount Vernon French Tutoring
,
Yonkers French Tutoring
,
Great Neck French Tutoring
,
East Rockaway French Tutoring
,
Hempstead French Tutoring
,
Port Washington French Tutoring
,
Brentwood French Tutoring
,
Levittown French Tutoring
,
Deer Park French Tutoring
,
Huntington French Tutoring
,
Smithtown French Tutoring
,
Franklin Square French Tutoring
,
Manhasset French Tutoring
,
Glen Cove French Tutoring
,
Hicksville French Tutoring
Nearby Tutors:
Mount Vernon French Tutors
,
Yonkers French Tutors
,
Great Neck French Tutors
,
East Rockaway French Tutors
,
Hempstead French Tutors
,
Port Washington French Tutors
,
Brentwood French Tutors
,
Levittown French Tutors
,
Deer Park French Tutors
,
Huntington French Tutors
,
Smithtown French Tutors
,
Franklin Square French Tutors
,
Manhasset French Tutors
,
Glen Cove French Tutors
,
Hicksville French Tutors
Call us today to connect with a top
French tutor in Nassau County, NY
(518) 300-4098