Call Now to Set Up Tutoring:
(518) 300-4098
Private In-Home and Online Statistics Tutoring in Nassau, NY
Receive personally tailored Statistics lessons from exceptional tutors in a one-on-one setting. We help you connect with in-home and online tutoring that offers flexible scheduling and your choice of locations.
Recent Tutoring Session Reviews
"We covered sections 3.1, 3.2, and 3.4 from the text. We reviewed the method for calculating standard deviation, the difference between normal mean and weighted mean and the application of box charts. The student mostly just needed to review some concepts he had missed from class, and he was able to follow the review without any trouble."
"We covered sections from the student's science class that included the topics of diffusion and osmosis, which fell under the general category of cell transport of materials for his quiz. Then, we went through a U.S. history packet which included women's suffrage movement and the abolitionist movement and their important figures."
"We covered the basics of probability, and some basic discrete probability distributions. The purpose of this session was to prepare the student for a test. We did pretty quick coverage of a few chapters of material. I think she will do well."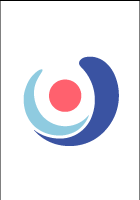 "We covered the direction of vectors and how math applies to the concepts. We covered how we can convert units to getting to our answer. We also went over displacements and velocity. We used a lot of previous topics in geometry like the 30-60-90 triangles and the Pythagorean Theorem along with trigonometry to delve into the concept further. The student felt a lot better after our session, and she feels confident about the material heading into next week's test."
"We did a final review for exam one. 1) Know the difference between descriptive and inferential statistics. 2) Know the 4 levels of measurement. 3) Know how to create a complete frequency distribution. 4) Know how to read the tables like 2.2 (nurses and doctors problem). Good luck and read carefully! :)"
"We did a review of several basic problems involving looking up a standard z-table (standard normal distribution), conversion of z-values to t-values, and computing z-scores for a single random sample from a population, as opposed to a sample size greater than one."
Nearby Cities:
Westminster Statistics Tutoring
,
Connecticut Statistics Tutoring
,
Portland Statistics Tutoring
,
Hartford Statistics Tutoring
,
Waterbury Statistics Tutoring
,
Albany Statistics Tutoring
,
Danbury Statistics Tutoring
,
New Britain Statistics Tutoring
,
Schenectady Statistics Tutoring
,
Bristol Statistics Tutoring
,
Meriden Statistics Tutoring
,
Middletown Statistics Tutoring
,
Troy Statistics Tutoring
,
Shelton Statistics Tutoring
,
Torrington Statistics Tutoring
Nearby Tutors:
Westminster Statistics Tutors
,
Connecticut Statistics Tutors
,
Portland Statistics Tutors
,
Hartford Statistics Tutors
,
Waterbury Statistics Tutors
,
Albany Statistics Tutors
,
Danbury Statistics Tutors
,
New Britain Statistics Tutors
,
Schenectady Statistics Tutors
,
Bristol Statistics Tutors
,
Meriden Statistics Tutors
,
Middletown Statistics Tutors
,
Troy Statistics Tutors
,
Shelton Statistics Tutors
,
Torrington Statistics Tutors
Call us today to connect with a top
Statistics tutor in Nassau, NY
(518) 300-4098