Call Now to Set Up Tutoring:
(617) 947-9800
Private In-Home and Online Math Tutoring in Nashua, NH
Receive personally tailored Math lessons from exceptional tutors in a one-on-one setting. We help you connect with in-home and online tutoring that offers flexible scheduling and your choice of locations.
Recent Tutoring Session Reviews
"The student and I simulated her data and ran the statistical analyses, then went through her checklist to verify that she had all the necessary information to complete her paper."
"Tonight we split our time between classes. We started looking at a final review in algebra, and in chemistry we worked on a lab."
"In our first session, the student worked through her take-home test and I stood by until she hit a snag. For the most part, she knows what she's doing and doesn't need anything except someone to sit and make sure she works."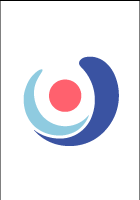 "Today we worked on reviewing her homework assignment, which covered imaginary numbers. We finished the assignment and discussed the topics we will cover next week. Overall this was a great session."
"We covered chapter 8 which was dealing with adding, subtracting, dividing, and multiplying rational expressions. Once we practiced this enough, we went to the later section in the chapter which dealt with word problems (mixtures and rates). The practice here focused on setting up the equation to solve the problem, which can be tricky. He needs more practice on setting up these kind of equations and not so much practice on actually solving the equation."
"The student and I continued working on methods of solving systems of equations, solving systems of two equations and two variables using the graphing method, and graphing both negatively and positively sloped equations with transformations of the origin."
Nearby Cities:
Framingham Math Tutoring
,
Westminster Math Tutoring
,
Providence Math Tutoring
,
Worcester Math Tutoring
,
Hartford Math Tutoring
,
Warwick Math Tutoring
,
Cranston Math Tutoring
,
Woonsocket Math Tutoring
,
Leominster Math Tutoring
,
Fitchburg Math Tutoring
,
Marlborough Math Tutoring
,
Norwich Math Tutoring
,
Franklin Math Tutoring
,
New Hampshire Math Tutoring
,
Rhode Island Math Tutoring
Nearby Tutors:
Framingham Math Tutors
,
Westminster Math Tutors
,
Providence Math Tutors
,
Worcester Math Tutors
,
Hartford Math Tutors
,
Warwick Math Tutors
,
Cranston Math Tutors
,
Woonsocket Math Tutors
,
Leominster Math Tutors
,
Fitchburg Math Tutors
,
Marlborough Math Tutors
,
Norwich Math Tutors
,
Franklin Math Tutors
,
New Hampshire Math Tutors
,
Rhode Island Math Tutors
Call us today to connect with a top
Math tutor in Nashua, NH
(617) 947-9800