Call Now to Set Up Tutoring:
(617) 947-9800
Private In-Home and Online Anatomy Tutoring in Nashua, NH
Receive personally tailored Anatomy lessons from exceptional tutors in a one-on-one setting. We help you connect with in-home and online tutoring that offers flexible scheduling and your choice of locations.
Recent Tutoring Session Reviews
"The student had a quiz coming up, so we reviewed thermodynamics. Specifically, we went over heat transfer and heating curves. We covered a little bit of math dealing with piecewise defined functions and domain/range. He did a good job recognizing which formulas to use, but we will work more on translating the given information to variables in the equations. I left him with more thermodynamics problems."
"We went through the student's chemistry review today. We covered some mole calculations, nuclear chemistry, electron configuration, wavelength, frequency, energy, empirical formula, molecular formula, and percent composition. He was able to do most of them by himself. I explained the concepts that he needed help with. He is doing good."
"We covered torque, and the conservation of angular energy. I taught her the relations between velocity, angular frequency, frequency and period. After that, she did much better and was able to solve the problems. She seems to have really caught on in her physics class. The next section on sound and simple harmonic motion may need more explanation."
"We are covering dilutions and solutions. We completed 2 work sheets and a lab. We also completed a test study worksheet to prep for the test on Tuesday."
"Topics covered: Lewis structures, valence electrons, oxidation numbers, enthalpy of reaction
Using Lewis structures to figure out oxidation numbers seemed to make more sense to her. Enthalpy calculations were explained better. Good first session. I believe I am familiar with the student's baseline, and can more effectively plan ahead for future sessions."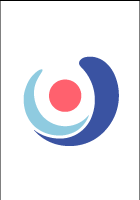 "Today the student and I worked some more with waves since they have an assessment coming up here this week. Last week we discussed simple harmonic motion and we continued that section this week with a focus on types of waves and types of wave interactions. The student has strong math skills so our studies today were largely conceptual. I began with a general overview of the important vocabulary and concepts of the section. From here we went on to talk about the types of questions that might be asked on the test, and I gave my input from a past experience. One specific topic we discussed at length was the refraction and diffraction of waves. We went over several examples of each and explored their implications. We finished the session, as we often do, with several online videos that illustrated the concepts we covered in the session."
Nearby Cities:
Framingham Anatomy Tutoring
,
Westminster Anatomy Tutoring
,
Providence Anatomy Tutoring
,
Worcester Anatomy Tutoring
,
Hartford Anatomy Tutoring
,
Warwick Anatomy Tutoring
,
Cranston Anatomy Tutoring
,
Woonsocket Anatomy Tutoring
,
Leominster Anatomy Tutoring
,
Fitchburg Anatomy Tutoring
,
Marlborough Anatomy Tutoring
,
Norwich Anatomy Tutoring
,
Franklin Anatomy Tutoring
,
New Hampshire Anatomy Tutoring
,
Rhode Island Anatomy Tutoring
Nearby Tutors:
Framingham Anatomy Tutors
,
Westminster Anatomy Tutors
,
Providence Anatomy Tutors
,
Worcester Anatomy Tutors
,
Hartford Anatomy Tutors
,
Warwick Anatomy Tutors
,
Cranston Anatomy Tutors
,
Woonsocket Anatomy Tutors
,
Leominster Anatomy Tutors
,
Fitchburg Anatomy Tutors
,
Marlborough Anatomy Tutors
,
Norwich Anatomy Tutors
,
Franklin Anatomy Tutors
,
New Hampshire Anatomy Tutors
,
Rhode Island Anatomy Tutors
Call us today to connect with a top
Anatomy tutor in Nashua, NH
(617) 947-9800