We are open Saturday and Sunday!
Call Now to Set Up Tutoring:
(630) 256-8850
Private In-Home and Online Phonics Tutoring in Naperville, IL
Receive personally tailored Phonics lessons from exceptional tutors in a one-on-one setting. We help you connect with in-home and online tutoring that offers flexible scheduling and your choice of locations.
How can Phonics tutoring help you succeed?
Phonics-supported reading lessons typically take place in kindergarten through the second grade. In a phonics class, your child first learns the sound or sounds connected to each letter of the alphabet. After learning the different letter sounds, your child progresses to discerning combinations of letters and the sounds linked to those combinations. The teacher then presents simple words that utilize the patterns your child has learned
If your child is having problems reading, writing, or deciphering letters or words, they could improve with lessons from a personal phonics tutor. The educational directors at Varsity Tutors could help you connect with an independent tutor in Naperville, IL, who can assist your child in understanding phonics. An experienced phonics tutor could help students at all levels and create a personalized lesson plan just for them.
An skilled phonics tutor can measure the level of your child's ability to recognize letters and letter groups, break down their needs, and build an instruction program that will boost their skills. Many of these tutors have spent a long time teaching phonics to children at various grade levels. The tutor can apply techniques to try to help your student in deciphering written words into oral communication and the other way around.
A skilled phonics tutor in Naperville, IL, will take your child's interests into account to create engrossing study sessions that keep them focused and engaged the entire time. Although some students have difficulties with learning in a classroom setting, or with ready-made books and products, an individual tutor can lead your child on the path toward phonics understanding.
A professional phonics tutor can likewise prepare your child for the reading and writing components of their tests. Most state and national standardized tests contain at least one section on reading. Since phonics is an important part of learning to read for these tests, a skilled phonics tutor can also help your student cope with "test anxiety" before the big day.
An expert tutor in Naperville can plan engaging study sessions with your child's interests in mind so they can enjoy learning about phonics. Tutors are available to meet with your child in person after school or on weekends. The online live interactive learning platform lets your child work with a tutor through a real-time video link.
If you're looking for phonics tutors in Naperville, the educational directors at Varsity Tutors will be happy to help. Call us today to learn more!
Recent Tutoring Session Reviews
"The student and I went over a quiz on the "C" words and reviewed the "B" words.  We went through a practice reading comprehension passage and she finished the practice problems from ch. 11 in arithmetic.  We started ch. 12 in algebra and went through the section titled "Algebra Concepts." I gave her a detailed schedule for studying through her vacation, along with practice vocabulary quizzes and answer keys."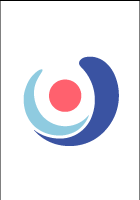 "I dictated a passage to him and he was able to write the words correctly. We refreshed Direct and Indirect Object pronouns. Then we started describing photos. The student is very good and just needs help in building his confidence to speak."
"Spent this session looking at the common "math traps" used by the makers of the SAT to test critical thinking through misdirection. The student caught on to some very quickly (such as equalizing ratios). By the end of the session I was confident growth had been achieved."
"We once again focused heavily on physics and chemistry, but paying particular attention to electrochemistry as it can be confusing when considering if the reaction will be spontaneous or not. I feel we worked out any confusing points in general.  "
"This was our first session. I printed off a few practice tests that will hopefully not be in her practice book so she can save those for later. We talked about subjects that will appear on the test and how to best spend our time before the test. She hasn't taken differential equations or analysis, but I think we can safely ignore the more involved questions from those two subjects. Calculus is the big thing so we spent a lot of time going over questions with calculus and how to address them. We reviewed some integration, what continuity means and consequences of continuity. There are a lot of theorems she will have to keep in mind while taking this test but I think her review book covers them."
"She has both a biology test and a geometry test this week so we reviewed for both of them. We started with biology, which was discussing the cell cycle, mitosis, and DNA replication. She was actually doing quite well with the material and understood the majority of it, though she does have a tendency to mix up the different stages of mitosis. Geometry seems to be a bit difficult for her, especially proofs."
"The student and I worked through Chapter 9.1 and did a brief review of Chapter 9.2 for his check-in the following day. We covered formulating null/alternative hypotheses, checking conditions for using sample data and 1-tail z-tests for population proportions."
"The student and I practiced his spelling words by sorting the words into groups- eigh, ea, and ey. He did well choosing the appropriate category. We did two practice tests. He got a 100% on the second practice test. Next, we worked on words with two vowels. He understood the concept and was able to apply the rule. Next, we read a few passages. He did well reading the passages. We ended the session by building and reading words with digraphs, blends, and common word endings. We will continue to work on double vowel words, digraphs, blends, common endings, and fluency."
"The student gave me a presentation of her Bill Gates oral report that we worked on last week. We practiced using punctuation to clarify sentences meaning. We resumed reading Judy Moody, noting new word challenges."
"Student is showing great progress with irregular pronunciations. Her recognition of "gh" sounds (silent and "f") is improving greatly and her ability to remember irregular pronunciations is apparent when she applies prior principles to new vocabulary. Her confidence when reading aloud is strong and her use of character voices and rhythmic prose shows development of comprehension and appreciation of form."
"The student and I went over released practice questions. Reading the texts aloud to correct mispronunciation and defining words that were unfamiliar. He is very receptive to instruction and the session went well. I assigned him another text to read and to answer the associated short-response questions."
"Sight Words- the student knew all of her sight words. She received 8 new words to practice for next week. Reading- we read a brief comprehension passage three times for fluency and accuracy. Writing- we talked about Earth Day and the student practiced written answers to the questions. I provided the student with a Personal Dictionary to help her retrieve words she would like to spell in her responses."
Nearby Cities:
Evanston Phonics Tutoring
,
Skokie Phonics Tutoring
,
Oak Park Phonics Tutoring
,
Downers Grove Phonics Tutoring
,
Highland Park Phonics Tutoring
,
Des Plaines Phonics Tutoring
,
Glencoe Phonics Tutoring
,
Oak Lawn Phonics Tutoring
,
Elmhurst Phonics Tutoring
,
Lombard Phonics Tutoring
,
Schaumburg Phonics Tutoring
,
Lake Forest Phonics Tutoring
,
Buffalo Grove Phonics Tutoring
,
Wheaton Phonics Tutoring
,
Gleview Phonics Tutoring
Nearby Tutors:
Evanston Phonics Tutors
,
Skokie Phonics Tutors
,
Oak Park Phonics Tutors
,
Downers Grove Phonics Tutors
,
Highland Park Phonics Tutors
,
Des Plaines Phonics Tutors
,
Glencoe Phonics Tutors
,
Oak Lawn Phonics Tutors
,
Elmhurst Phonics Tutors
,
Lombard Phonics Tutors
,
Schaumburg Phonics Tutors
,
Lake Forest Phonics Tutors
,
Buffalo Grove Phonics Tutors
,
Wheaton Phonics Tutors
,
Gleview Phonics Tutors
Call us today to connect with a top
Phonics tutor in Naperville, IL
(630) 256-8850