Call Now to Set Up Tutoring:
(630) 256-8850
Private In-Home and Online Latin Tutoring in Naperville, IL
Receive personally tailored Latin lessons from exceptional tutors in a one-on-one setting. We help you connect with in-home and online tutoring that offers flexible scheduling and your choice of locations.
Recent Tutoring Session Reviews
"In today's session, the student and I covered Acids and Bases.  Topics covered included: Bronsted-Lowry Acids and Bases, Arrhenius Acids and Bases, Characteristics of Acids and Bases, Strong Acids and Strong Bases, Measuring the Strength of Acids and Bases, pH of Acids and Bases, and Acid and Base Reactions.  After covering each section, we worked through her assigned homework problems.  Progress was good.  The student is always a fast learner, and she seemed to have a good understanding of the material after the session."
"We started off the session and talked about the student's academic goals and set a target score of 2000. We hadn't worked on math, so I guided her through the format of the test, focusing on the difficulty levels of problems, pacing, and calculator use. She currently struggles a bit with careless errors, and repeated practice to build good habits to eliminate these are key. We identified absolute values and exponents as areas that need more practice. She understands the core concepts, but seems to rush when faced with problems in a test setting. I recommended that she take 20-30 minutes per day to finish and score a practice math section."
"Today, the student and I went through her online homework assignments together. These involved the subjunctive mood and varied from simple conjugation exercises to more time-intensive writing assignments. By the end, I believe that she was feeling more confident her understanding of the subjunctive."
"The student and I worked through his homework and previewed the upcoming chapter. His textbook has a list of learning objectives linked to practice problems, so I asked him to skim the learning objectives and choose which we should go over."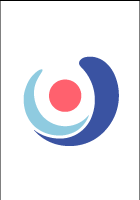 "Today the student and I did some double-digit multiplication problems, and he demonstrated his knowledge of the different multiplication strategies we had been practicing the last several sessions (double-double, 9 trick, etc.). We also practiced knowing numbers multiplied by themselves."
"The student and I read through the first two paragraphs of chapter 10. She has a great grasp of grammar. She struggles a bit with converting her grammatical knowledge of Latin into English. For example, she might know that a noun is accusative, but sometimes translates it as the subject (instead of the direct object) of the verb. I'm still learning where she is grammatically, so I occasionally over explain things to her (or re-explain things she's already seen). I'll try to do better about checking in with her before going into detailed explanations in the future. She is a great student, and I can tell she's put a lot of work into learning the grammatical constructs. We'll keep working on getting the grammar into proper English translations."
Nearby Cities:
Evanston Latin Tutoring
,
Skokie Latin Tutoring
,
Oak Park Latin Tutoring
,
Downers Grove Latin Tutoring
,
Highland Park Latin Tutoring
,
Des Plaines Latin Tutoring
,
Glencoe Latin Tutoring
,
Oak Lawn Latin Tutoring
,
Elmhurst Latin Tutoring
,
Lombard Latin Tutoring
,
Schaumburg Latin Tutoring
,
Lake Forest Latin Tutoring
,
Buffalo Grove Latin Tutoring
,
Wheaton Latin Tutoring
,
Gleview Latin Tutoring
Nearby Tutors:
Evanston Latin Tutors
,
Skokie Latin Tutors
,
Oak Park Latin Tutors
,
Downers Grove Latin Tutors
,
Highland Park Latin Tutors
,
Des Plaines Latin Tutors
,
Glencoe Latin Tutors
,
Oak Lawn Latin Tutors
,
Elmhurst Latin Tutors
,
Lombard Latin Tutors
,
Schaumburg Latin Tutors
,
Lake Forest Latin Tutors
,
Buffalo Grove Latin Tutors
,
Wheaton Latin Tutors
,
Gleview Latin Tutors
Call us today to connect with a top
Latin tutor in Naperville, IL
(630) 256-8850