Call Now to Set Up Tutoring:
(630) 256-8850
Private In-Home and Online Accounting Tutoring in Naperville, IL
Receive personally tailored Accounting lessons from exceptional tutors in a one-on-one setting. We help you connect with in-home and online tutoring that offers flexible scheduling and your choice of locations.
How can a Accounting tutor help you?
Accounting can seem like a challenging subject. With all of its principles and terms like assets, liability, and materiality, there is a lot to remember. Varsity Tutors could help you find an awesome, relatable, and understanding accounting tutor that could give you their undivided attention to try to help you work towards success in your accounting courses. For help connecting with an expert accounting tutor in Naperville, IL, contact the educational directors at Varsity Tutors. Connecting with a tutor to try to help you understand your accounting course might be the best decision you ever make!
Whether you're studying owner's equity or faithful representation, the list of concepts you need to know to ace your accounting course seems nearly endless. A personal accounting tutor could give you the edge and confidence in accounting that no one else in your classes may have. Your tutor will prepare a unique tutoring plan that might be tailored to your personality, learning style, goals, and pace. There are so many teachers who aren't able to give every student the one-on-one time they need, but your tutor will be able to give you the individual attention you need to reach your accounting goals. We can connect you with an accounting tutor in Naperville whose primary goal will be to see you succeed. Your tutor will actually care about you, getting to know you, and discovering how you learn, so they could teach you accounting in the most effective way.
Varsity Tutors can match you with a Naperville tutor who is an expert in accounting and enjoys teaching it to others. Your tutor will have extensive knowledge of substance over form, the realization concept, and the duality concept. They'll be able to use your interests to explain these concepts to you using real-world examples, ultimately helping you understand accounting as a whole. After just a couple sessions, you will see a huge difference in your ability to comprehend your accounting assignments.
We understand that you have a busy life, and so does your tutor. They'll plan your tutoring sessions to meet your needs. They can come to your home for sessions, or if you'd prefer to be sipping on some coffee, you can plan to meet at a local cafe in Naperville. If you can't meet in person, you can meet face-to-face online using our live learning platform. Your tutor's highest priority is that you work in an environment where you will be able to focus and be comfortable during the tutoring sessions. An expert accounting tutor in Naperville, IL, could help you produce extraordinary results in a relatively short time span.
Recent Tutoring Session Reviews
"Today we started covering some Physics topics. We discussed work & energy, waves & periodic motion, sound, fluids & solids, and electrostatics & electromagnetism. All in all this was a lot of material to cover in one session. The student will need to continue reviewing these topics throughout her studies to makes sure that she gains a solid grasp of the material. After answering her questions we were able to work on some practice MCAT questions. This is always beneficial as it allows us to focus on, and become familiar with, how the MCAT authors ask questions in different subjects. It also allowed us to practice test taking techniques to avoid simple mistakes."
"I had created an SAT study schedule timeline for the student until test date (June 1st).
I went over the SAT test format and test taking strategies.
I assigned the student homework for following session."
"The student and I worked on FOIL-ing in math, because she needed a refresher. We also started on vocab, making flashcards with a "description" of the word on the back rather than a definition. I want him to pick up an understanding of each word, not memorize a list of definitions."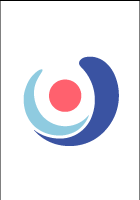 "We reviewed an assessment in math and English which was conducted by assigning 30 problems to be completed in 30 minutes (math). The student was able to complete the math and English problems in the allotted time."
"We covered some of the math portion of the SAT test. We worked on percentages, percentage increase/decrease, average speed, arithmetic and geometric sequences, and factoring algebraic functions. The student just needed a little bit of brushing up on each of the sections we covered. She understood them well as we worked on them. She struggles a bit when dealing with positive and negative addition and subtraction, so I gave her some important points to help her remember how to deal with them. We will continue making progress through the SAT math program until we have covered all subjects."
"Today, the student needed to prepare for his first major test reviewing Chapters 1-3. He had year-end adjusting journal entries to make, and then he had to record those and complete an adjusted trial balance. He would then use that information to prepare an income statement, statement of retained earnings, and balance sheet. He completed up through preparing the income statement, and he is scheduling an additional session on Friday before his test on Monday. I am going to prepare him some more adjusting transactions for him to practice on Friday."
Nearby Cities:
Evanston Accounting Tutoring
,
Skokie Accounting Tutoring
,
Oak Park Accounting Tutoring
,
Downers Grove Accounting Tutoring
,
Highland Park Accounting Tutoring
,
Des Plaines Accounting Tutoring
,
Glencoe Accounting Tutoring
,
Oak Lawn Accounting Tutoring
,
Elmhurst Accounting Tutoring
,
Lombard Accounting Tutoring
,
Schaumburg Accounting Tutoring
,
Lake Forest Accounting Tutoring
,
Buffalo Grove Accounting Tutoring
,
Wheaton Accounting Tutoring
,
Gleview Accounting Tutoring
Nearby Tutors:
Evanston Accounting Tutors
,
Skokie Accounting Tutors
,
Oak Park Accounting Tutors
,
Downers Grove Accounting Tutors
,
Highland Park Accounting Tutors
,
Des Plaines Accounting Tutors
,
Glencoe Accounting Tutors
,
Oak Lawn Accounting Tutors
,
Elmhurst Accounting Tutors
,
Lombard Accounting Tutors
,
Schaumburg Accounting Tutors
,
Lake Forest Accounting Tutors
,
Buffalo Grove Accounting Tutors
,
Wheaton Accounting Tutors
,
Gleview Accounting Tutors
Call us today to connect with a top
Accounting tutor in Naperville, IL
(630) 256-8850