We are open Saturday and Sunday!
Call Now to Set Up Tutoring:
(847) 840-2442
Private In-Home and Online Economics Tutoring in Mundelein, IL
Receive personally tailored Economics lessons from exceptional tutors in a one-on-one setting. We help you connect with in-home and online tutoring that offers flexible scheduling and your choice of locations.
Recent Tutoring Session Reviews
"We focused on the conjugations and usage of preterite and imperfect. I provided activities of escalating levels of difficulty to practice the two verb conjugations with the student. We charted out the regular verb conjugations and many of the exceptions along with appropriate usage. He has an extra activity that he is welcome to work through to continue his practice of the forms."
"The student has a test on Thursday and a review assignment to prepare for it. We started the review but did not finish it, so we scheduled an extra session on Wednesday. What we did cover was condensing/expanding logarithmic expressions and solving for variables in exponential or logarithmic equations. She knows what she's doing, and she memorized the formulas over the course of practicing. This indicates that she should be ready for the test by the time we complete the review."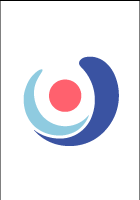 "The student has a test on Tuesday over momentum and impulse so the student began reviewing past problems as well as working on a homework assignment. Most of the homework problems used the same couple of formulas, but they did take the student a while to get through. On Sunday we will review for the exam."
"We talked about writing and reading strategies that the student will need to use going forward in order to demonstrate mastery over texts. In particular, I advised him that he must read the novels completely in advance of the class's due date and use class time to piece together things he does not understand in the text - rather than using class time to try to understand a novel he has not finished reading. His class is beginning All Quiet on the Western Front next month, and I suggested that he should have finished it before the first day of discussion."
"We reviewed a piece he wrote for his test prep course. He expanded an assignment from two pages to a six page short story. I was impressed by the motivation that he showed and how well he wrote this piece. We will do a rewrite of this piece tomorrow and tabulate the various types of corrections that we make. We also began the next writing assignment in the test workbook. I introduced the book "On Writing" by Stephen King. He is to read at least one section from each of three parts daily. This should inspire him to be a better writer and give him practical tools to improve his writing."
"Today we reviewed the rules for binomial expansion using Pascal's triangle as a shortcut then went over the rules for factoring the sum or difference of two perfect cubes. We worked through all example problems so she got each process down and could easily differentiate between the two. Then she completed the quiz for this section so we will be ready to start a new chapter next time."
"- reviewed study guide/notes (how to synthesize large amounts of information and create concise notes) - reviewed homework (writing section) - The student needs to annotate while taking the test; use the question ranking system"
"I presented the student with the 5 steps of writing (pre-write, draft, revise, proofread, publish) and we then created steps 1 and 2 , while he completed the rest. The emphasis was on his revision of extra clauses, adjectives and adverbs. After his revision, we discussed his changes. Then we reviewed the recognition and usage of predicate nouns, and all 3 types of clauses: noun, adjective, and adverb. We also covered 5 grammar workbook pages."
"Today we worked on another essay topic. We broke down the amount of time the student should spent on brainstorming, drafting, and revising the essay. Then, we set the timer and the student wrote an essay in the 30 minute time frame allowed. He finished with time to spare so we reviewed and revised his essay together. We spent the remaining time working on math. We reviewed simple equations and the student was able to solve for an unknown variable. We spent the last few minutes completing quantitative reasoning questions."
"She had some handouts on frequency and relative frequency that we completed since she said that is what she had questions on. She wasn't confident on how to read the tables or interpret them to answer questions. After review of these handouts, she voiced she had a better understanding of the tables. We then moved to some review that I brought on correlation. She had a general understanding of correlation, and after completing the review, she seemed to understand it even better."
"We read over the student's improved draft of his essay, noting that he needs to pay attention to comma placement. We then began a book report on Lord of the Flies. He will continue the report as he reads through the book."
"We went through magnetism in wires. He had an assignment that we completed. There was a question the we had issues understanding the orientation of what was asked but besides that it went smoothly. I then went through some magnetic field problems with him."
Nearby Cities:
Madison Economics Tutoring
,
Sun Prairie Economics Tutoring
,
Fitchburg Economics Tutoring
,
Middleton Economics Tutoring
,
Verona Economics Tutoring
,
Waunakee Economics Tutoring
,
Oregon Economics Tutoring
,
DeForest Economics Tutoring
,
McFarland Economics Tutoring
,
Cross Plains Economics Tutoring
,
Marquette Economics Tutoring
,
Windsor Economics Tutoring
,
Tenney-Lapham Economics Tutoring
,
University of Wisconsin-Madison Economics Tutoring
,
Marquette County Economics Tutoring
Nearby Tutors:
Madison Economics Tutors
,
Sun Prairie Economics Tutors
,
Fitchburg Economics Tutors
,
Middleton Economics Tutors
,
Verona Economics Tutors
,
Waunakee Economics Tutors
,
Oregon Economics Tutors
,
DeForest Economics Tutors
,
McFarland Economics Tutors
,
Cross Plains Economics Tutors
,
Marquette Economics Tutors
,
Windsor Economics Tutors
,
Tenney-Lapham Economics Tutors
,
University of Wisconsin-Madison Economics Tutors
,
Marquette County Economics Tutors
Call us today to connect with a top
Economics tutor in Mundelein, IL
(847) 840-2442