Call Now to Set Up Tutoring:
(310) 617-6847
Private In-Home and Online Science Tutoring in Monrovia, CA
Receive personally tailored Science lessons from exceptional tutors in a one-on-one setting. We help you connect with in-home and online tutoring that offers flexible scheduling and your choice of locations.
Recent Tutoring Session Reviews
"This was my first session with the student, and in the given time we went over electrophilic additions to alkynes. We specifically covered three different models: addition with HX, addition of H2, and hydration with acid catalyst. We took turns doing problems where she re-stated - in her own words - what I taught her, and in doing so she applied what she just learned; this showed me that she has a good grasp on the material. At first, she had a question as to how molecules get rearranged during syn-addition of compounds. For example, the "tail" of an alkyne was flipped during syn-addition of H2 and she was wondering whether that was a direct result of the reagents or something else. By the end of my explanation, she was able to understand that it was just a rearrangement of the same molecule."
"We reviewed an online assignment that was on energy, work, and power. The student said that her teacher assigned it without teaching them anything about the new material. But it was not that hard. She seems to understand the majority of it."
"The student and I covered Chapter 6.1-6.4 and discussed the structures and functions of cellular organelles. She had some excellent diagrams in her notes that she had drawn of an animal cell and a plant cell with all of the cellular parts labeled and defined. She did a great job explaining each component and how it related to other cellular components/organelles, which is something I've seen teachers test students on. I left her with some concepts to memorize, as well as some diagrams to look over that I drew."
"We worked on the student's review sheet for her final, focusing mainly on significant figures, gas laws, naming compounds, stoichiometry, and conversions.

She seems to have a very solid base knowledge of all of the topics that we covered, and she just needed some small clarifications to make herself more comfortable with the material. She needs to be sure that, when she's naming compounds, that she takes into account whether or not the cation is a transition metal (i.e. whether or not there should be a Roman numeral included in the name). Additionally, when moving in the opposite direction (from names to chemical formula), she needs to make sure that she's balancing the charges of the atoms with subscripts in the molecule. Aside from those two persistent things, she was able to very quickly see her mistakes and correct them."
"We worked on vector problems, determining the components of a vector and summing two vectors in the x and y direction. This was preparation and review for the midterm. The student grasped the concepts well. We also spoke about the difference in time it takes for a bullet fired from a gun vs one just dropped in free-fall to reach the ground. It turns out to be the same time."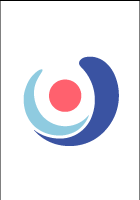 "We worked through a number of practice problems focusing on kinematics and figuring out when and how to apply each equation. The student did well at solving the equations, but was having trouble figuring out when to apply each one (which, in general, is something most people struggle with in physics), but she was doing better at the end."
Nearby Cities:
Malibu Science Tutoring
,
Oxnard Science Tutoring
,
Santa Barbara Science Tutoring
,
Woodland Hills Science Tutoring
,
Santa Clarita Science Tutoring
,
Thousand Oaks Science Tutoring
,
Simi Valley Science Tutoring
,
Ventura Science Tutoring
,
Camarillo Science Tutoring
,
Moorpark Science Tutoring
,
Santa Paula Science Tutoring
,
Agoura Hills Science Tutoring
,
Calabasas Science Tutoring
,
Port Hueneme Science Tutoring
,
Fillmore Science Tutoring
Nearby Tutors:
Malibu Science Tutors
,
Oxnard Science Tutors
,
Santa Barbara Science Tutors
,
Woodland Hills Science Tutors
,
Santa Clarita Science Tutors
,
Thousand Oaks Science Tutors
,
Simi Valley Science Tutors
,
Ventura Science Tutors
,
Camarillo Science Tutors
,
Moorpark Science Tutors
,
Santa Paula Science Tutors
,
Agoura Hills Science Tutors
,
Calabasas Science Tutors
,
Port Hueneme Science Tutors
,
Fillmore Science Tutors
Call us today to connect with a top
Science tutor in Monrovia, CA
(310) 617-6847