We are open until 8pm!
Call Now to Set Up Tutoring:
(310) 617-6847
Private In-Home and Online Computer Science Tutoring in Monrovia, CA
Receive personally tailored Computer Science lessons from exceptional tutors in a one-on-one setting. We help you connect with in-home and online tutoring that offers flexible scheduling and your choice of locations.
Recent Tutoring Session Reviews
"We reviewed general strategies for the ACT. We discussed the reading section in detail. The student reviewed her practice test report and we examined problems she'd missed. She gained some insights into her patterns, and we discussed strategies for attacking specific question types. She said that she felt prepared for Saturday's test."
"The student and I spent this session studying for her upcoming final exam. The exam will be testing composition and response to prompts, so we spent the entire session answering prompts in order for her to be able to practice her writing and composition skills. We focused on answering all parts of the questions, on formulating sentence structures that were within her skill level, conjugating verbs correctly in the present tense, and gender/number agreement with adjectives. With these points in mind she did an excellent job responding to many different prompts. If she focuses on remembering these important points, and I very confident that she will do well on her exam."
"To begin this session, the student and I focused on fluency.  We used a nonfiction text to practice phrasing and intonation.  We then worked on an exercise called to elicit background knowledge.  Then he had the opportunity to read a selection."
"Reviewing for his biology test, which he's doing okay with since it's the chemistry aspect of it. He's still having some trouble with the different properties of water, but overall he was fine. We also did a little bit of practice for algebra, which  involved finding domain and range of functions, and working on composite functions."
"The student has a test tomorrow, so we reviewed the topics for the test. We spent most of the time on aural comprehension and ser/estar distinction. He performed this quite accurately, but not quickly. He also struggled a bit with question words. We practiced these at the end of the lesson."
"Today was the best day I have had with the student yet! She was so excited about working on her story that she went right to work on her homework. She was very focused and careful with her handwriting which was the best I have ever seen her do. She was eager to write out all her answers and volunteered to write more to add to her story after writing so much for her homework. I was very impressed with how much effort she gave today and am very proud of her!"
"Today's session was really exciting! The is applying to a leadership academy and he is required to write an essay. This session was focused on writing a rough draft for his application essay over what leadership means to him. We got a full rough draft completed and on Thursday we will work on finalizing the paper."
"Today the student and I focused on her French as she has the speaking portion of her final on Monday. She told me that she would have to draw questions out of a hat that her teacher would then ask her and she would have to respond, so we went through her book and I asked her the various questions. We also focused on pronunciation."
"Today, the student and I recorded his composer project so that it could be uploaded to YouTube. He seemed really proud of his project and had clearly spent time working on it since last week."
"The student worked analogies and math, in preparation for her exam this month. She caught on to the division and multiplication of fractions, and finding the angles of triangles very easily. She is also working intermediate advanced analogies, scoring 80-85%."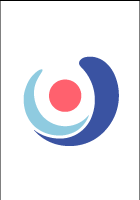 "We worked on the student's Science Fair Project. He created a bar graph. We discussed it, and he wrote his results and conclusions. The goal here is more to gain experience in the process, which he did."
"Today we covered inverse trigonometric functions for Pre-Calc and intensity for Physics. She seems to be doing very well in both of her classes which is very good because she needed the morality boost. She understands the trigonometry part of Pre-Calc really well so I feel confident she will do well on her upcoming test. She will also do well in Physics!"
Nearby Cities:
Malibu Computer Science Tutoring
,
Oxnard Computer Science Tutoring
,
Santa Barbara Computer Science Tutoring
,
Woodland Hills Computer Science Tutoring
,
Santa Clarita Computer Science Tutoring
,
Thousand Oaks Computer Science Tutoring
,
Simi Valley Computer Science Tutoring
,
Ventura Computer Science Tutoring
,
Camarillo Computer Science Tutoring
,
Moorpark Computer Science Tutoring
,
Santa Paula Computer Science Tutoring
,
Agoura Hills Computer Science Tutoring
,
Calabasas Computer Science Tutoring
,
Port Hueneme Computer Science Tutoring
,
Fillmore Computer Science Tutoring
Nearby Tutors:
Malibu Computer Science Tutors
,
Oxnard Computer Science Tutors
,
Santa Barbara Computer Science Tutors
,
Woodland Hills Computer Science Tutors
,
Santa Clarita Computer Science Tutors
,
Thousand Oaks Computer Science Tutors
,
Simi Valley Computer Science Tutors
,
Ventura Computer Science Tutors
,
Camarillo Computer Science Tutors
,
Moorpark Computer Science Tutors
,
Santa Paula Computer Science Tutors
,
Agoura Hills Computer Science Tutors
,
Calabasas Computer Science Tutors
,
Port Hueneme Computer Science Tutors
,
Fillmore Computer Science Tutors
Call us today to connect with a top
Computer Science tutor in Monrovia, CA
(310) 617-6847