Call Now to Set Up Tutoring:
(404) 704-6763
Private In-Home and Online Summer Tutoring in Monroe, GA
Receive personally tailored Summer lessons from exceptional tutors in a one-on-one setting. We help you connect with in-home and online tutoring that offers flexible scheduling and your choice of locations.
Recent Tutoring Session Reviews
"This was a 4 hour long session. The first 2.5 hours was with Student 1 and the rest was with Student 2.  Student 1 seemed to have a good understanding of the material we went over.  Student 2's session went well.  He has a pretty good understanding of the math."
"The student studied hard for her spelling test today. She created sentences and word games using her spelling words. She also honed her use of past and future tense by creating fun sentences about family members."
"I met the student today. We introduced ourselves and I learned that she really likes skateboarding. Today we read a poem and played a word game where you have to come up with Homonyms, or words that sound alike or are spelled alike, but mean different things. We also reviewed phonemes, or the smallest part of a word, that a single sound makes, such as "ay", "B", or "ch". We brainstormed different words with several sounds because I wanted to make her start thinking about how words are formed. We also reviewed a worksheet on idioms and then I gave her some homework. She is to read a story about a mystery skeleton key and answer some reading comprehension questions about the story. Next week we are going to focus more on verbs, nouns and other sentence structure. I think it was a great first day getting to know each other."
"The student and I reviewed homework dealing with linear equations (the student had to come up with the equation given a point and the slope, or given two points).  We also worked on some problems about simplifying radicals."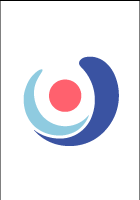 "Student 1- worked on a packet from school. Since she had done most of it at school during after school tutoring, I took the problems and rewrote them as practice problems (similar format, different numbers, etc.).  Student 2- we worked on word problems and math 4 today."
"Continued lessons on SAT core concepts in math and grammar. Reviewed homework. The student is now getting nearly all the easy and medium difficulty math questions correct. She does very well with spatial reasoning and geometry, especially angle related questions. In grammar, she does do well with simple agreement errors in general. We spent the last potion of the class looking at harder math problems from the book."
"The student and I worked on final preparations for his "Fever 1793" novel test. He did a great job with multiple choice and matching questions - he got 100%. On True/False, he 80%, but he seemed to understand why the correct answers were better than the ones he had chosen. On the figurative language, his accuracy was lower. We worked quite a bit with the figurative language, and he feels prepared for that portion of the test. He wrote two drafts of a practice essay. He has a good outline he needs to focus on getting the details in order. He should practice this more before the test tomorrow."
"Covered an old test for Chemistry.  Reviewed material on the questions he struggled with, and gave him tips on how to effectively take a test.  Also gave him homework to do an old exam under test day conditions to review next week.  "
"For our Spanish session today, we started with some more practice of emotion/feeling words. The student did a really great job; she remembered the majority of the words (you can tell she's been practicing at home!) and sounded out the ones she did not immediately recognize. We then moved on to a mixed review, alternating between giving the Spanish and English words for a variety of vocab subjects. She still did a great job of sounding out words in Spanish. Finally, we finished with a calendar exercise where the student labeled the days of the week, and then I would say a number in Spanish and she'd give the full date and color it with the Spanish color word I identified. This is a fun way to practice numbers, colors, and days of the week!"
"Continued to go through practice test. Worked through the vocabulary list, starting to tackle math issues from a larger perspective (topics-based rather than individual questions-based). The student is making a math review sheet of everything he needs to go over."
"In this session, we discussed three readings the student had for homework. While we were discussing about the content, I tested her questions for comprehension, vocabulary, and grammar. She seems to be doing good. We will meet next week for one hour again. It was a great session!  "
"The student and I went over her assigned homework. The English portion of the homework was unfinished, so she finished it during our session, and scored a 30!!! This is the highest score she's gotten since we started tutoring - the only score in the 30s, and an improvement of 10 points since her actual ACT. This weekend's homework includes - one hour of reading, and math test 4, questions 31 - 60. When she took the proctored math test, she missed quite a few problems, so we are going to focus on those concepts. I will have flash cards for her on Monday, to review between sessions."
Nearby Cities:
Alpharetta Tutoring
,
Johns Creek Tutoring
,
Duluth Tutoring
,
Marietta Tutoring
,
Dunwoody Tutoring
,
Norcross Tutoring
,
Sandy Springs Tutoring
,
Decatur Tutoring
,
Roswell Tutoring
,
Lawrenceville Tutoring
,
Athens Tutoring
,
Atlanta Tutoring
,
Smyrna Tutoring
,
East Point Tutoring
,
Gainesville Tutoring
Call us today to connect with a top
Summer tutor in Monroe, GA
(404) 704-6763