We are open Saturday and Sunday!
Call Now to Set Up Tutoring:
(404) 704-6763
Private In-Home and Online Reading Tutoring in Monroe, GA
Receive personally tailored Reading lessons from exceptional tutors in a one-on-one setting. We help you connect with in-home and online tutoring that offers flexible scheduling and your choice of locations.
Recent Tutoring Session Reviews
"Today, the student and I went over her Biology final for about an hour, then went over some Algebra I.  She has incredible math skills.  She should do well for both finals, so long as she pays attention to the details.  It has been a pleasure working with the student, and her family, and I hope I get to work with them in the future.  "
"The girls and I finished up our collaborative Math practice test before moving on to some English advice and practice from another study guide. So far we have been through most of the punctuation-question practice in the new study guide; both girls are performing well on the example questions, both with fast answer times as well."
"Worked on the English session today. Improvement is slow, but steady. I think we're really getting somewhere. I hope that this translates to the test. He's focusing more on questions he's more confident in."
"Today we began the session with talking about vowels and consonants. The student caught on really quickly! We worked on identifying rhyming words for a while. Then we practiced some more sight skills by cutting out some sight words and naming them, then using them in a sentence. She was able to sound out probably half of the words the first time, and then she remembered about 75% when we went through the second time -- very impressive! We finished the session with some numbers -- identifying numbers that come before/after various numbers in the teens and twenties. The student was especially focused today and did a great job!"
"The student is going to take the assessment test to try and place out of developmental math.  We studied test questions and focused on algebra, exponents, and division of fractions.  She decided to wait another week or two to become better prepared for this exam."
"We went over the reading comprehension strategy. She is improving every time we have a session. Her Math ,subtracting three digits and regroup, is getting much better. She is showing her work as she regroups. We completed the reading passage and I was happy to see her looking back in the story to look for the answer. Her confidence level is increasing. I introduced to her Fourth grade spelling words and she had a few spelling test and the last one I gave her, which was today she got them all correct. She was very happy and so was I. I am very pleased with his progress."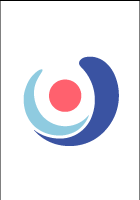 "Reviewed every section of the SAT by highlighting key techniques to use during the exam, refreshing the student on how to approach different question types and doing practice timed sections of a practice exam."
"First the student and I reviewed linear equations in slope-intercept form and graphing. Then the student took half of a Verbal Reasoning Practice Test. She has made marked improvement in sentence completion. Then, the student took one half of a Quantitative Reasoning Practice Test. The student scored extremely high on this test. We finished the session by reviewing flash cards and adding new words to the vocabulary list.  I assigned some homework in linear equations."
"The student had a science section to do for homework to keep it fresh in mind. We went over her work and worked through a few strategies to continue to raise her score. For science, that means drawing out graphs and using given equations instead of assuming relationships, being attentive to labels and units, and going with her gut when answers aren't making sense together. We finished up the session with a bit more math, where she's steadily catching on to more types of problems."
"Today, the student and I prepared for her exam on Thursday. We went through each section they will be tested on: rational root theorem, conjugate root theorem, and graphing equations (finding asymptotes, determining domain/range, etc.). She did very well today, and I look forward to hearing about the exam."
"Read last chapter of Oedipus Rex, reviewing themes and overarching ideas (free will vs. fate, ties to Christianity). Also worked on Section III of Middle Ages chapter in World History, reviewing the structure and the role of the Church, comparing it to Feudal political structure."
"The student and I worked on an essay she is writing in which she analyzes a photograph. We read the assignment and model essay, then brainstormed and wrote a page that both summarizes the photograph and introduces her response to it. She will continue working on the paper on her own. We will also study for her class in future sessions. We'll meet again Wed. 4/30."
Nearby Cities:
Alpharetta Reading Tutoring
,
Johns Creek Reading Tutoring
,
Duluth Reading Tutoring
,
Marietta Reading Tutoring
,
Dunwoody Reading Tutoring
,
Norcross Reading Tutoring
,
Sandy Springs Reading Tutoring
,
Decatur Reading Tutoring
,
Roswell Reading Tutoring
,
Lawrenceville Reading Tutoring
,
Athens Reading Tutoring
,
Atlanta Reading Tutoring
,
Smyrna Reading Tutoring
,
East Point Reading Tutoring
,
Gainesville Reading Tutoring
Nearby Tutors:
Alpharetta Reading Tutors
,
Johns Creek Reading Tutors
,
Duluth Reading Tutors
,
Marietta Reading Tutors
,
Dunwoody Reading Tutors
,
Norcross Reading Tutors
,
Sandy Springs Reading Tutors
,
Decatur Reading Tutors
,
Roswell Reading Tutors
,
Lawrenceville Reading Tutors
,
Athens Reading Tutors
,
Atlanta Reading Tutors
,
Smyrna Reading Tutors
,
East Point Reading Tutors
,
Gainesville Reading Tutors
Call us today to connect with a top
Reading tutor in Monroe, GA
(404) 704-6763