We are open Saturday and Sunday!
Call Now to Set Up Tutoring:
(404) 704-6763
Private In-Home and Online MCAT Tutoring in Monroe, GA
Receive personally tailored MCAT lessons from exceptional tutors in a one-on-one setting. We help you connect with in-home and online tutoring that offers flexible scheduling and your choice of locations.
Recent Tutoring Session Reviews
"We began by reviewing the spelling pre-test for the week and going over the words he is struggling with, specifically those ending in the 'silent e'. I then had the student read two of the phonics workbooks to me before quizzing him on his spelling. By the end of the session his comprehension of the spelling list had improved significantly, but he was still having some trouble with a few words. We will work again on this list on Thursday."
"Yesterday, the student and I went through all of his homework problems for chemistry and geometry together.  The only times that I needed to point things out to him were when he seemed to lose his focus and make simple mistakes.  We worked a lot of stoichiometry problems and by the end of working on chemistry he was becoming confident while doing them on his own.  At the end of the session, we looked briefly at the upcoming section in geometry and I gave him an overview of the subject so that he would be better prepared for class."
"The student's progress report for math and French was not where it should be (borderline B's). We reviewed factoring and previous concepts in algebra, including radicals and reducing polynomial fractions. We looked briefly over French, but focused mostly on math in preparation for the final since she had already taken a test in math on Tueday. Her science was good though."
"Reviewed general ACT structure. Focused on ACT reading section, went over test-taking strategies, and worked 2 ACT test sections. Discussed study strategy and assigned work for our next meeting (Saturday)."
"The student and I met from 11-12:30. We continued work on precal by going over ellipses and hyperbolas. We learned how to get the standard equation of the ellipse and how to find the foci, the eccentricity, and the center from the equation."
"Today I gave the students a diagnostic test and served as proctor throughout, letting them know when their time was up.  I will grade their tests and we will review them together during our Tuesday session."
"The student has a mid-session test tomorrow. We went over keywords and definitions again and brushed up on her knowledge of the elements. We also worked on conversions between different units of temperature and distance, and solved some density problems. She is a very engaged and enthusiastic student."
"This session consisted of reviewing homework involving simplifying and writing algebraic expressions.  We also worked on identifying basic geometry vocabulary, as well as the ongoing skill of multiplication/division fact fluency."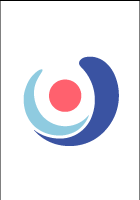 "Helped the student complete a few multiplication-based homework assignments. The assignments weren't particularly difficult. They were mostly craft projects, but they did needed to get done. She seems to be pretty far ahead of her class in math judging from the few homework assignments that I have seen of hers."
"During this session, we tried to cover issues on past exams. We will meet again next week to review similar problem sets to make sure he is up to speed on everything."
"The student and I practiced listening comprehension. We had a conversation about traveling where she would repeat back to me what I said (to ensure comprehension) and come up with a novel sentence of her own. Additionally, we looked at a video of a French comedian to expose her to other, perhaps more difficult accents, pushing her comprehension to further limits. Vocabulary covered included "causer de la bruit" (to make noise), "la journee" (the daytime), "portefeuille" (wallet), and the slang phonetics of French speakers ("shwee" for "je suis")."
"She told me that she got lots of positive feedback from her English teacher. The only thing was a few grammar issues. So, I started out by helping her edit her essay and tighten everything up. Next, we talked about her biography. I started off by reading her a biography I had recently written for my graduate program. Then, I helped her write an outline for her biography. After the outline, she started writing her biography. I was able to talk with her and find out some important things from her life to include in her bio."
Nearby Cities:
Alpharetta MCAT Tutoring
,
Johns Creek MCAT Tutoring
,
Duluth MCAT Tutoring
,
Marietta MCAT Tutoring
,
Dunwoody MCAT Tutoring
,
Norcross MCAT Tutoring
,
Sandy Springs MCAT Tutoring
,
Decatur MCAT Tutoring
,
Roswell MCAT Tutoring
,
Lawrenceville MCAT Tutoring
,
Athens MCAT Tutoring
,
Atlanta MCAT Tutoring
,
Smyrna MCAT Tutoring
,
East Point MCAT Tutoring
,
Gainesville MCAT Tutoring
Nearby Tutors:
Alpharetta MCAT Tutors
,
Johns Creek MCAT Tutors
,
Duluth MCAT Tutors
,
Marietta MCAT Tutors
,
Dunwoody MCAT Tutors
,
Norcross MCAT Tutors
,
Sandy Springs MCAT Tutors
,
Decatur MCAT Tutors
,
Roswell MCAT Tutors
,
Lawrenceville MCAT Tutors
,
Athens MCAT Tutors
,
Atlanta MCAT Tutors
,
Smyrna MCAT Tutors
,
East Point MCAT Tutors
,
Gainesville MCAT Tutors
Call us today to connect with a top
MCAT tutor in Monroe, GA
(404) 704-6763