We are open Saturday and Sunday!
Call Now to Set Up Tutoring:
(404) 704-6763
Private In-Home and Online Mandarin Chinese Tutoring in Monroe, GA
Receive personally tailored Mandarin Chinese lessons from exceptional tutors in a one-on-one setting. We help you connect with in-home and online tutoring that offers flexible scheduling and your choice of locations.
Recent Tutoring Session Reviews
"All 3 girls were in attendance today. Student 1 and 2 had the diagnostic exam completed, so we looked at those scores. We went ahead and started the next practice exam, by doing one math and writing section and going over the questions.
I asked them to finish 2 practice essays by this Sunday's session."
"Tonight the student and I worked on her homework packet first. She read about Uncle Rich. I had her read the story twice due to minor issues with word recognition and phonics. She answered the comprehension questions perfectly.   Then, we worked on the math concept assignment for Tuesday: comparison of numbers using "less than" and "more than." I taught her that the ">" and "<" always points to the smaller number, and the open end faces the larger number. Then, we practiced saying the number sentence. She has not learned about number value yet. I used pennies to show stacks of ten and the ones and asked her which was worth more."
"The student and I reviewed for his upcoming test, which covered the derivative and its applications, including: rules of differentiation, finding extrema on open and closed intervals, optimization problems, and derivative of trig functions."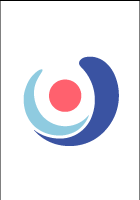 "Today the student and I went over the reading section of the placement exam. She had taken the reading section of two practice tests, so we went over both of those, discussing all of the questions that she missed. She scored around 25 on the reading sections, which is a couple of points improvement, so I think that studying for it has helped. Then we went over the basic format for the science section of the test and discussed strategies for how to approach those sections because tonight she is doing the science sections of the practice tests and we're going over that tomorrow."
"The student and I had our first meeting, and we discussed Chi Squared tests of independence, and using contingency tables.  Once he does some more practice on these problems, he should be in good shape to take the quiz for the week."
"The student had 4 or 5 assignments that she had missed from when she first switched into the school, so we had a lot of homework on a variety of topics today. She had to work the hardest on the ones with fractions, where she is still struggling a bit though she is stronger than she was previously. Since her previous work hasn't really covered positive and negatives, this was a new area for her, so we had to go over the different rules for it. She seems to be doing much better these days in math. She's much more confident in her abilities."
"The student was finishing up her test review. The second part of the review was all calculations using the gas laws. She struggled a little with the ideal gas law initially, but eventually came around to understanding. I left her with some practice problems. She should do well on the test with a little more practice."
"Properties of logarithms - multiplication/division/power. Changing from exponential form to logarithm and vice versa. Solving equations using logarithms/exponential form. Change of base of logarithms."
"Read poems by Frank O'Hara and Ranier Rilke, reviewed the student's journal and research work, completed vocabulary exercises, worked on flash-fiction writing, and assigned daily writing and research exercises for next session."
"Continued practicing reading with the student. I feel that her vocabulary is constantly improving. So we are working on slowing down and taking the time to sound out hard words."
"The student and I worked on her Language Arts homework. She had to write a summary of a chapter from one character's point of view. Her writing itself is really improving."
"Because she is learning letter writing at school and because her teacher assigns a nightly reading assignment, she is more enthusiastic about the subjects. We worked on letter writing and word/picture identification based sounds. She did well."
Nearby Cities:
Alpharetta Mandarin Chinese Tutoring
,
Johns Creek Mandarin Chinese Tutoring
,
Duluth Mandarin Chinese Tutoring
,
Marietta Mandarin Chinese Tutoring
,
Dunwoody Mandarin Chinese Tutoring
,
Norcross Mandarin Chinese Tutoring
,
Sandy Springs Mandarin Chinese Tutoring
,
Decatur Mandarin Chinese Tutoring
,
Roswell Mandarin Chinese Tutoring
,
Lawrenceville Mandarin Chinese Tutoring
,
Athens Mandarin Chinese Tutoring
,
Atlanta Mandarin Chinese Tutoring
,
Smyrna Mandarin Chinese Tutoring
,
East Point Mandarin Chinese Tutoring
,
Gainesville Mandarin Chinese Tutoring
Nearby Tutors:
Alpharetta Mandarin Chinese Tutors
,
Johns Creek Mandarin Chinese Tutors
,
Duluth Mandarin Chinese Tutors
,
Marietta Mandarin Chinese Tutors
,
Dunwoody Mandarin Chinese Tutors
,
Norcross Mandarin Chinese Tutors
,
Sandy Springs Mandarin Chinese Tutors
,
Decatur Mandarin Chinese Tutors
,
Roswell Mandarin Chinese Tutors
,
Lawrenceville Mandarin Chinese Tutors
,
Athens Mandarin Chinese Tutors
,
Atlanta Mandarin Chinese Tutors
,
Smyrna Mandarin Chinese Tutors
,
East Point Mandarin Chinese Tutors
,
Gainesville Mandarin Chinese Tutors
Call us today to connect with a top
Mandarin Chinese tutor in Monroe, GA
(404) 704-6763