Call Now to Set Up Tutoring:
(404) 704-6763
Private In-Home and Online German Tutoring in Monroe, GA
Receive personally tailored German lessons from exceptional tutors in a one-on-one setting. We help you connect with in-home and online tutoring that offers flexible scheduling and your choice of locations.
Recent Tutoring Session Reviews
"Reviewed Lewis dot structures in chemistry, covered solving large polynomials by factoring in algebra.  Used up the extra 30 minutes and scheduled a tentative additional session for Thursday."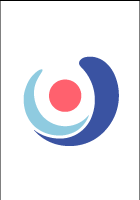 "     Reviewed the student's recent physics quiz: stated he had some difficulty solving boat problems navigating at constant velocity through rivers that also had fixed current velocity. Showed how to add vectorially all of the velocity vectors, the key to solving the quiz problems. Forged ahead to complete Chapter 4 and most of 5 reviewing Newton's 3 Laws and solving several problems involving Law II:  F = MA.  Introduced static vs dynamic friction, went over: Normal Force, Force of gravity, direction of Ffriction and how to vectorially add forces to solve for acceleration, tension in wires, mass of objects and more.      "
"We continued our review of the Physical Sciences portion of the MCAT. We focused on the passage-based Chemistry questions. Topics covered included sub-atomic particles, acid-base titrations, and reaction rates."
"Today, the student and I reviewed concepts like quadratic functions, factoring, imaginary numbers and graphs to prepare him for his test tomorrow.  We went through his whole review packet and - except for a few  minor mistakes - he seemed very comfortable by the end of the session.    The tips I gave him  should help him when he is taking the test.  He should do great!"
"Today, the student and I made good progress working on the relationship between volume, pressure, moles and temperature for ideal gases. He's been on break the past two weeks so we began the session with review, re-solidifying old topics. He is doing quite well thinking about gases and stoichiometric relationships between them. For homework he will ask his teacher for his math test and retake at home."
"We discussed the student's use of his time over the past week-- he had difficulty sticking by the time schedule he had set for himself over the past week. I asked him to do it for this week instead. We then discussed his paper for medieval English literature and talked through several ideas for a thesis until he was able to devise a solid statement."
"Today the student and I worked on her homework for today and yesterday, which included online assignments and work in her textbook about grammar and Venezuela.  Then we studied for a quiz that she has tomorrow on the present, perfect, and past perfect tenses."
"Today, student worked on solving for exponential relations. He learned the general form of an exponential equation and the information they represent in a word problem. He also learned to solve exponential equations both algebraically and by graphing. Lastly, student learned to write up new exponential relations to represent a data table."
"During our last session we finalized the acquisition of general knowledge in German + the ability to do small talk. He did not need any extra material while being in a conversation and was able to understand and respond in a modest fashion to all questions he was asked. There is future interest in improving his knowledge but for now he is fit for the interview in Germany."
"Today, the student and I reviewed the test that he did for homework last night. He improved in the English section, scoring a 23 overall. He needs to review the uses of semicolons/commas and for the content questions. We then went through the math. I can tell he is becoming more comfortable with some of the math. I told him to complete the rest of the practice test for homework so that we can review it together at our next session."
"The student worked on a state assessment practice packet. She worked on graphing and solving problems like the ones that will be on the real test. We also worked on multiplying and checking her work of she was not sure she got the right answer."
"Today we reviewed genetics briefly before moving on and discussing the human immune system and its components. We then covered ecology. The immune system took the bulk of our time and will require a lot of memorization. We talked about his upcoming test and I asked him to email me his prior study guides so that I can prepare a test study guide for him."
Nearby Cities:
Alpharetta German Tutoring
,
Johns Creek German Tutoring
,
Duluth German Tutoring
,
Marietta German Tutoring
,
Dunwoody German Tutoring
,
Norcross German Tutoring
,
Sandy Springs German Tutoring
,
Decatur German Tutoring
,
Roswell German Tutoring
,
Lawrenceville German Tutoring
,
Athens German Tutoring
,
Atlanta German Tutoring
,
Smyrna German Tutoring
,
East Point German Tutoring
,
Gainesville German Tutoring
Nearby Tutors:
Alpharetta German Tutors
,
Johns Creek German Tutors
,
Duluth German Tutors
,
Marietta German Tutors
,
Dunwoody German Tutors
,
Norcross German Tutors
,
Sandy Springs German Tutors
,
Decatur German Tutors
,
Roswell German Tutors
,
Lawrenceville German Tutors
,
Athens German Tutors
,
Atlanta German Tutors
,
Smyrna German Tutors
,
East Point German Tutors
,
Gainesville German Tutors
Call us today to connect with a top
German tutor in Monroe, GA
(404) 704-6763