We are open Saturday and Sunday!
Call Now to Set Up Tutoring:
(404) 704-6763
Private In-Home and Online French Tutoring in Monroe, GA
Receive personally tailored French lessons from exceptional tutors in a one-on-one setting. We help you connect with in-home and online tutoring that offers flexible scheduling and your choice of locations.
Recent Tutoring Session Reviews
"First meeting with Student A and Student B.  Student A- Reading sample, writing sample, math assessment.  Very focused and excited to start work.  He seems to be at a good place for the end of fourth grade for general assessment.  Student B-  Excited to work with a tutor. Has a computer for his LD provided from school.  Working on summer homework.  We did a reading and math assessment.  "
"Today we went over the cardiovascular system and different types of muscles. She already made a lot of progress with her notes before I got there, and we worked to finish going over them when I showed up. We then went over her practice quizzes and homework assignments. She did pretty well on all of them."
"The student  and I began the session by going over a few sections of math together. In this, I was mainly testing to see whether he was familiar enough with the material, content-wise.   That is, whether he knew all that he needed to do well on the mathematics section of the SAT. I found that he knew most of the content, which allows us to switch for the remainder of the summer to more skills-based learning, to improve his speed and comfort with critical thinking skills. Afterward, we had a short discussion about his plans for actually taking the SAT next year, and finished off the session with a few example vocabulary questions.  The student  and I came to the agreement that we'd start the session off with a few of these each time, to improve his reasoning skills and his knowledge of root words. We haven't come up with a second session yet, but  he said he would call me."
"Since this was our first session together, I began by asking the student if he could identify any areas of difficulty he had encountered thus far in his biology course. He could not identify an particular area, so I quizzed him on the homework he had completed for chapter 5. Since it seemed he had a good understanding of that material, I proceeded to work with him on the rest of the packet. We made good time, and completed the packet. Along the way, I taught him about diffusion and osmosis, and how the material in chapter 5 would relate to forthcoming material in chapter 6. I found that he had a degree of difficulty understanding diffusion and osmosis initially, since it was material he had never seen before; by the end of our session he seemed much more comfortable with it. Overall, the session was efficient and he confirmed to me that it was helpful for him."
"Today we worked on phonics and writing letters. The student is able to recognize individual letters well when written out in alphabetical order, but he has a little more trouble distinguishing between similar-looking lower case letters in written words (ex: o/c and r/n).  I taught him a couple of new words today: ami (friend) and salut (hi/hello)."
"The student began finishing unit 1a in her biology portfolio. I demonstrated the labs she had done in class. Then I had her describe the labs to complete the portfolio."
"The student and I worked on her chapter review of logarithms. She definitely knew how to solve all the problems, but got hung up on some of the equations based on how it was presented to her. We were able to work through these and she seemed comfortable with the material."
"We went over part of the student's PSAT results. We also worked on some Algebra, Geometry and number problems and concepts. These topics were targeted specifically given my observations of her problem areas and where there is room for improvement."
"Today we did some more minute drills for multiplication. He finally did one where he did all 60 correctly in one minute, so that was an exciting development for him. We reviewed multiplying fractions, and then started working on how to divide fractions with other fractions and whole numbers."
"Today was the first of three days of student testing and my penultimate day working with the class. We continued work on yesterday's packet, though the class was not split into groups as before. Students worked independently and we did not stop to go over questions as a class. Every two pages, whenever they finished them, students paused to have their answers checked. In my usual role, I graded and helped out where help was needed."
"We spent the majority of the class reading from the literature book - a close reading of a story exemplifying character. I don't know why the student doesn't imagine herself in the story or relate more with the character. The close reading was a good exercise. We also did 25 minutes of grammar work - sentences with grammar symbols."
"We covered solving quadratic inequalities, which involved a review of factoring, graphing, and word problems. The student was somewhat confused with a few particulars, but by reframing the problem she was able to see what to do. As long as the homework goes well, we should be able to move forward on Tuesday."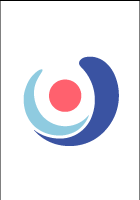 Nearby Cities:
Alpharetta French Tutoring
,
Johns Creek French Tutoring
,
Duluth French Tutoring
,
Marietta French Tutoring
,
Dunwoody French Tutoring
,
Norcross French Tutoring
,
Sandy Springs French Tutoring
,
Decatur French Tutoring
,
Roswell French Tutoring
,
Lawrenceville French Tutoring
,
Athens French Tutoring
,
Atlanta French Tutoring
,
Smyrna French Tutoring
,
East Point French Tutoring
,
Gainesville French Tutoring
Nearby Tutors:
Alpharetta French Tutors
,
Johns Creek French Tutors
,
Duluth French Tutors
,
Marietta French Tutors
,
Dunwoody French Tutors
,
Norcross French Tutors
,
Sandy Springs French Tutors
,
Decatur French Tutors
,
Roswell French Tutors
,
Lawrenceville French Tutors
,
Athens French Tutors
,
Atlanta French Tutors
,
Smyrna French Tutors
,
East Point French Tutors
,
Gainesville French Tutors
Call us today to connect with a top
French tutor in Monroe, GA
(404) 704-6763