Call Now to Set Up Tutoring:
(716) 703-0319
Private In-Home and Online Pre-Calculus Tutoring in Model City, NY
Receive personally tailored Pre-Calculus lessons from exceptional tutors in a one-on-one setting. We help you connect with in-home and online tutoring that offers flexible scheduling and your choice of locations.
Recent Tutoring Session Reviews
"The student worked on her homework that focused on finding growth and decay rates. We went over several word problems that dealt with finding growth factors over a specified time period. We were also able to get through several review problems. She is doing awesome, and I think that she is continually understanding the material more and more!"
"The student worked through his study guide, preparing for his test tomorrow. We covered linear functions, linear modeling, finding the equation of a line, using the calculator to find max and min points, and other precalc topics. He was prepared, worked hard, and asked good questions throughout the whole session. He stated that he feels prepared for his test tomorrow."
"The student's math class is beginning to use Pythagorean identities. She found it easy to plug in numbers and calculate sines, but had trouble understanding what they mean. We went back and reviewed the Pythagorean Theorem itself, and the foundations of trigonometry, because she will need to use those shortly. She had a hard time recognizing patterns based on diagrams or descriptions, but calculating enough examples helped her catch on. Her chemistry class was just getting started, and she didn't seem to have trouble with that, though we talked about some of the new terms just as a precaution."
"This session focused mainly on chapter review. We went over a practice test that covered graphing by transformations, piecewise functions, and domain and range. After that, we covered the standard form of a parabola and graphing them by transformations. Overall, he is still doing well in recalling the needed information and applying it. The class is still in what I would consider 'review' but should be moving into newer material soon."
"This session focused on rational functions; specifically, finding asymptotes (horizontal, vertical, and slant), graphing, and determining the domain. The student should spend some additional time reviewing the textbook and working through the practice problems. The student was advised to bring the last test to the next tutoring session to help determine what areas to focus on."
"This session was dedicated toward preparing for the student's test tomorrow, and included topics rational functions, polynomials, and many of the nuances the two can take on. A lot of time was also spent doing graphical work both on paper and with the calculator. With the calculator, we covered some of the tools it provides in analyzing graphs and how you can obtain information from it."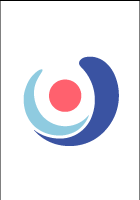 Nearby Cities:
Buffalo Pre-Calculus Tutoring
,
Niagara Falls Pre-Calculus Tutoring
,
North Tonawanda Pre-Calculus Tutoring
,
Lockport Pre-Calculus Tutoring
,
Lackawanna Pre-Calculus Tutoring
,
Depew Pre-Calculus Tutoring
,
Kenmore Pre-Calculus Tutoring
,
Tonawanda Pre-Calculus Tutoring
,
Lancaster Pre-Calculus Tutoring
,
Hamburg Pre-Calculus Tutoring
,
East Aurora Pre-Calculus Tutoring
,
Williamsville Pre-Calculus Tutoring
,
Bowmansville Pre-Calculus Tutoring
,
Blasdell Pre-Calculus Tutoring
,
Alden Pre-Calculus Tutoring
Nearby Tutors:
Buffalo Pre-Calculus Tutors
,
Niagara Falls Pre-Calculus Tutors
,
North Tonawanda Pre-Calculus Tutors
,
Lockport Pre-Calculus Tutors
,
Lackawanna Pre-Calculus Tutors
,
Depew Pre-Calculus Tutors
,
Kenmore Pre-Calculus Tutors
,
Tonawanda Pre-Calculus Tutors
,
Lancaster Pre-Calculus Tutors
,
Hamburg Pre-Calculus Tutors
,
East Aurora Pre-Calculus Tutors
,
Williamsville Pre-Calculus Tutors
,
Bowmansville Pre-Calculus Tutors
,
Blasdell Pre-Calculus Tutors
,
Alden Pre-Calculus Tutors
Call us today to connect with a top
Pre-Calculus tutor in Model City, NY
(716) 703-0319