Call Now to Set Up Tutoring:
(310) 617-6847
Private In-Home and Online Computer Science Tutoring in Mission Hills, CA
Receive personally tailored Computer Science lessons from exceptional tutors in a one-on-one setting. We help you connect with in-home and online tutoring that offers flexible scheduling and your choice of locations.
Recent Tutoring Session Reviews
"The student and I met up to review the homework that was assigned for his next Calculus I class.  Topics that the homework questions reviewed were the product rule and the quotient rule for the derivative.  The student easily understood the material and the homework problems were repetitive practice problems.  The difficulty was in correctly completing the algebra rather than doing the actual calculus derivative itself.

The student had received a score of 86/100 on his midterm exam.  This score was much higher than his personal goal/expectation of a C.  We went over the problems that the student lost points on and found that most of the points were lost due to simple miscalculations.  The student easily understood why he lost the points he did."
"In today's session, the student and I continued going over the results to her second practice exam.  We focused a lot again on math.  We reviewed exponents, probability and word/logic problems. We also spent time going over the sentence completion section and practiced the method of filling in the blank with a word that she would guess and seeing which answer choices would best fit."
"The student is becoming much more organized in his studies.  I see a great improvement in his comprehension.  In this session we covered rate law, carbohydrates, alpha versus beta linkages, how to derive equations based upon the change in free energy and some practice problems for his test.  We also went over some of the first function of the first enzymes involved in glycolysis.  Its my hope that the student will do very well.  However he needs to keep implementing his new study strategy which actively engages his learning.  The student is a very talented young person and will do very well if he applies himself."
"During this session we covered inverse trigonometric functions (chapter 6.1 and 6.2 from her textbook). Specifically, we covered how to find the exact value of an inverse function and finding the exact value of expressions involving trigonometric functions."
"I printed out worksheets for the student. She needs to review mixed math facts so she doesn't get rusty over the summer. We also continued to work through her review packet. It was good session!"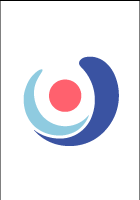 "This session was spent preparing for the student's final. We went over some code examples, and I showed her a different way to do number conversions between Binary, Hex, Decimal, and Octal. We also did a few exercises involving pointers and linked lists. That was a bit challenging because we only had code fragments to work with. We will continue to work on this next session."
Nearby Cities:
Rancho Palos Verdes Computer Science Tutoring
,
Long Beach Computer Science Tutoring
,
Palos Verdes Computer Science Tutoring
,
Torrance Computer Science Tutoring
,
Downey Computer Science Tutoring
,
Compton Computer Science Tutoring
,
Carson Computer Science Tutoring
,
Lakewood Computer Science Tutoring
,
Bellflower Computer Science Tutoring
,
Paramount Computer Science Tutoring
,
Seal Beach Computer Science Tutoring
,
Lomita Computer Science Tutoring
,
Santa Fe Springs Computer Science Tutoring
,
Artesia Computer Science Tutoring
,
Signal Hill Computer Science Tutoring
Nearby Tutors:
Rancho Palos Verdes Computer Science Tutors
,
Long Beach Computer Science Tutors
,
Palos Verdes Computer Science Tutors
,
Torrance Computer Science Tutors
,
Downey Computer Science Tutors
,
Compton Computer Science Tutors
,
Carson Computer Science Tutors
,
Lakewood Computer Science Tutors
,
Bellflower Computer Science Tutors
,
Paramount Computer Science Tutors
,
Seal Beach Computer Science Tutors
,
Lomita Computer Science Tutors
,
Santa Fe Springs Computer Science Tutors
,
Artesia Computer Science Tutors
,
Signal Hill Computer Science Tutors
Call us today to connect with a top
Computer Science tutor in Mission Hills, CA
(310) 617-6847