We are open Saturday and Sunday!
Call Now to Set Up Tutoring:
(404) 704-6763
Private In-Home and Online Summer Tutoring in Milton, GA
Receive personally tailored Summer lessons from exceptional tutors in a one-on-one setting. We help you connect with in-home and online tutoring that offers flexible scheduling and your choice of locations.
Recent Tutoring Session Reviews
"Today, we focused on concepts related to atomic structure: electron configurations, quantum numbers, excited vs. ground state electrons, and periodic trends. Our focus was understanding these topics conceptually so she could understand why the math works."
"I read a picture book aloud and asked comprehension questions. We used the book to practice rhyming words ending in -ake. We reviewed the sight words "the" "two" "one" "big" and "go" and did phonics exercises with the letter D. We also reviewed alphabet letters L - T and matched upper and lower case letters. We worked on sequencing and patterns by reviewing numbers 1 - 20. The student still has difficulty with writing many of his capital letters."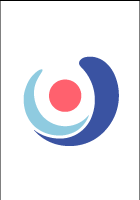 "The student and I met from 9-10:30. We discussed the format of the online calculus class before beginning work on the homework assignment. The current section is about limits and finding them using the table method, factoring method or division by greatest power of the variable. The student had a much better understanding of limits by the end of the session. We will be meeting on Tuesday mornings."
"* completed the SAT math subject test I practice The student was on midwinter break this week, so we met for SAT math practice. She is extremely bright, and I think she understands the math, but she's quick to jump to an answer. In the future, I plan to block the answer choices from her in order to motivate her to slow down and work through the problems carefully. She continues to complete the questions of the day on her own."
"First we spent some time drafting a schedule that the student can follow to complete his writing course.  Then I helped him draft his essay for the end of Lesson 2 and made some notes for him to consider during revision.  "
"We worked on sentence construction. We reviewed the gender and number agreement in Spanish, looking closely to the sentence order and structure. We reviewed questions that do not require question words and how to answer them correctly. Every session we see new introductors and connectors to start improving the student's writing and oral skills. As of now she is able to express some opinions and beliefs. We are working in her presentational skills. She is introducing herself and talking about what is around. Every lesson I remind her the proper pronunciation and the rules for it. We reviewed the verbs we know so far and she is starting to free herself to talk and react to my questions without tips or waiting for a prompt."
"Identified positive, negative, zero, and undefined slopes by analyzing graphs. The student was having trouble distinguishing between positive and negative slopes by simply looking at the graph. I showed him how to point out the positive and negative areas of the x-y plane by checking where x and y are both positive/negative and where they are opposite. Once he had that down, I told him to visually move the line to the center of the graph to see to which quadrant(s) the graph of line goes. He did very well with this method.   We also went over finding the slope using the slope formula. He did well with substitution in the formula. After the session, his mother and I discussed focusing primarily on the basics while he is doing well with current topics studied in class."
"We cleaned the data sets so they have only the variables needed, and that all the variables matched. We created some dummy coding for a few variables and merged some variables. We deleted the cases we didn't need and finally merged all of the years into one large data set, ready for analysis."
"Review over all of the homework he had done over the break. Started going back over algebra, solving one step equations. He's doing pretty well with it."
"Today we covered a few problems in related rates, then went to a meeting with the student's math teacher. We discussed how the class was going, how the next few exams would go and built a plan for how he can be successful in the class from this point on."
"The student and I met for the first time. He had work on gas laws, specifically Boyle's law. He got though his homework pretty quickly, so I wrote him several more difficult problems to help introduce the material he will be working on in the coming days."
"The student is now covering section 3.2 of her Algebra class which introduces variables into equations. In these new equations, she must use PEMDAS to isolate and solve for the variable. She recently had a math test which she did Average in. The student knows the material but struggles with focusing. This often leads her to make simple sign errors."
Nearby Cities:
Alpharetta Tutoring
,
Johns Creek Tutoring
,
Duluth Tutoring
,
Marietta Tutoring
,
Dunwoody Tutoring
,
Norcross Tutoring
,
Sandy Springs Tutoring
,
Decatur Tutoring
,
Roswell Tutoring
,
Lawrenceville Tutoring
,
Athens Tutoring
,
Atlanta Tutoring
,
Smyrna Tutoring
,
East Point Tutoring
,
Gainesville Tutoring
Call us today to connect with a top
Summer tutor in Milton, GA
(404) 704-6763