We are open until 8pm!
Call Now to Set Up Tutoring:
(404) 704-6763
Private In-Home and Online MCAT Tutoring in Milton, GA
Receive personally tailored MCAT lessons from exceptional tutors in a one-on-one setting. We help you connect with in-home and online tutoring that offers flexible scheduling and your choice of locations.
Recent Tutoring Session Reviews
"The student and I spent our second session reviewing the first section of the math AIMS packet he received from his teacher.  He had already completed that section in class so we went over the problems with which he'd had some difficulty.  I am going to solve all the problems in the booklet and have those answers and explanations ready for our next session.  The end of our session we spent on his math homework which is due tomorrow and which covers material that will likewise be on his AIMS test."
"Working on the student's paper. A lot of brainstorming, and a lot of organization. We're meeting with a great deal of success when we remove the stress of timing and whatnot."
"Final review for exam:
-reviewed culture sections of text book (Renaissance in France, Ecology, Daily life, an excerpt of "le petit nicolas", the film Cyrano de Bergerac)
-grammar overview
-vocabulary review"
"In this session we went over how to write matrices and how to do basic operations such as adding them and multiplying them. We finished the packet I brought last time that had a bunch of different matrix problems. We found inverses by using the determinant formula."
"Today we covered number types, arithmetic mean, ratios, rates, proportions, operations with fractions, distributive property, associative property of addition and multiplication, and commutative property. The student and I worked  through several problems together as well."
"I helped Student 1 do some research to find out information on a few settlers of New England for social studies.  Student 2 and I worked on some of his pre-algebra (equations) and science (cell division), and I helped him diagram ideas for an English essay."
"This was our last session together. The student and I spent 95% of the session reviewing SAT math problems he had answered incorrectly. I purposefully had a particularly observatory role in the review to show the student that he does not need me with him next weekend in order to do well in math. He skillfully worked through his mistakes and delineated his own flaws; hopefully this strategy will afford him the confidence he occasionally lacks. Otherwise, it was a standard session of math review. His comprehension of SAT math problems has exponentially rose in the time that we've worked together. Following the session, we discussed strategies on his looming college applications."
"We reviewed indirect proofs and proofs using inequalities. The student is continuing to demonstrate a better understanding of the concepts. We also reviewed topics for a quiz that she will be taking tomorrow. Next session we will cover similar polygons."
"The student and I finished covering the musculoskeletal system and the GI tract. We talked a lot about the passage of food through the GI tract and the various enzymes involved. We also discussed the excretory system anatomy and function."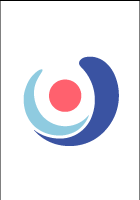 "Today we went over the various verb tenses that the twins now know. We tried completing sentences that included tenses from preterite, past participle, present participle, and imperfect. We practiced the verbs that have irregular participles. We also went over the newest vocabulary for their current chapter. I quizzed the vocabulary, and then we completed several verb test exercises out of the workbook."
"In this session, focus was on geometry and trigonometry problems. We worked through multiple practice problems and discussed how to approach each. Focus for the week is to work on figuring out what problems come easily, and what problems need more review."
"The student just had a test and wanted to go over what material was on the test since she didn't feel she did well on the test. She didn't have any materials and her teacher had not returned any recent homework to look over. I just made up examples of all the topics she requested to cover. I gave her some examples to try at the end of the session and she did very well on them."
Nearby Cities:
Alpharetta MCAT Tutoring
,
Johns Creek MCAT Tutoring
,
Duluth MCAT Tutoring
,
Marietta MCAT Tutoring
,
Dunwoody MCAT Tutoring
,
Norcross MCAT Tutoring
,
Sandy Springs MCAT Tutoring
,
Decatur MCAT Tutoring
,
Roswell MCAT Tutoring
,
Lawrenceville MCAT Tutoring
,
Athens MCAT Tutoring
,
Atlanta MCAT Tutoring
,
Smyrna MCAT Tutoring
,
East Point MCAT Tutoring
,
Gainesville MCAT Tutoring
Nearby Tutors:
Alpharetta MCAT Tutors
,
Johns Creek MCAT Tutors
,
Duluth MCAT Tutors
,
Marietta MCAT Tutors
,
Dunwoody MCAT Tutors
,
Norcross MCAT Tutors
,
Sandy Springs MCAT Tutors
,
Decatur MCAT Tutors
,
Roswell MCAT Tutors
,
Lawrenceville MCAT Tutors
,
Athens MCAT Tutors
,
Atlanta MCAT Tutors
,
Smyrna MCAT Tutors
,
East Point MCAT Tutors
,
Gainesville MCAT Tutors
Call us today to connect with a top
MCAT tutor in Milton, GA
(404) 704-6763