Call Now to Set Up Tutoring:
(404) 704-6763
Private In-Home and Online GRE Tutoring in Milton, GA
Receive personally tailored GRE lessons from exceptional tutors in a one-on-one setting. We help you connect with in-home and online tutoring that offers flexible scheduling and your choice of locations.
Recent Tutoring Session Reviews
"The student completed his social studies homework with some guidance from me. We then studied for his math test - I gave him some sample problems and he completed them with some support. Finally, he continued to identify U.S. states on the map - he can correctly place 20 states on the map with their abbreviations. The next session is on Friday at 4:30."
"Almost finished the unit the student is on. We did a Science project. I think we will meet next week for a few hours to finish it up and move on to the next unit."
"Today the student was able to identify some of the words on the flashcards that she could not on Monday. We read a book in Spanish and she was able to translate most of what she read. I asked her to write some vocabulary from the story 3 times each as homework."
"Continued working on writing and grammar. The student has actually improved quite a bit on this section, especially on sentence correction questions. He can now consistently recognize SAT specific errors. He has improved enough in Writing, however, that we can now continue to the other sections, returning to Writing as necessary to review core concepts."
"Biology: He has a quiz on Friday. We went over photosynthesis, Calvin Cycle and Electron Transport Chain. We also went over his homework and Vocab. Geometry: He has a test on Friday. We did his homework/chapter review. We then spent some extra time going over proofs. He reported a better understanding of the proofs."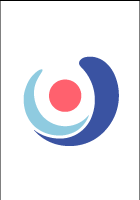 "The student and I worked on ACT writing this week, focusing specifically on the essay. Her earlier essay was an 8, so we discussed strategy that would help her essay score higher, including using opposing arguments, clear structure, and advanced punctuation. We went over several prompts and brainstormed pros and cons for the issues, as well as a good thesis. The student also wrote a solid practice essay."
"We covered differential equations and the steps required in solving them, paying special attention to the substitution step. I explained two methods for solving first-order linear differential equations, and we decided it was best to use what he had previously learned. We went over several examples. The student is doing better with Bernoulli equations and understands the steps and procedure better but needs more practice with miscellaneous algebraic skills, such as the properties of logarithms."
"We worked on using the skill of rounding up to solve problems involving money, elapsed time and measuring with feet/inches. The student is demonstrating stronger problem-solving skills and is able to do two-digit addition and subtraction mentally."
"We started off by reviewing all the vocab words before switching to math, and the student knew all but three of the definitions. For math, we just reviewed everything we've been covering lately (slope formula, different equations for lines). We had a shorter review so we could write as many note cards as possible before he goes on vacation."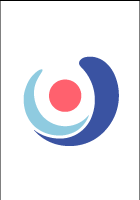 "We talked about what the student found challenging when she took the SAT in November. Based on this, we mainly focused on writing multiple choice and reading sections. We discussed specific grammatical principles (to be expanded on in future sessions) as well as overall test-taking strategies."
"The student and I worked through the information on distributions today. She is able to conquer the material, but the material is definitely getting harder in the later part of the semester. I helped show her how to work with all of the equations given in her distributions chapter. Additionally, we started to discuss applied problems, which her homework has shifted into. I have asked her to practice breaking down applied problems so that she can get used to fitting statistics to real life."
"Today we focused on his homework and then moved on to more math. His scores are improving for the critical reading and writing sections . He felt pressed for time on some sections and missed easy questions as a result. We then moved on finishing up the geometry section and reviewed graphing (especially transformations). I encouraged him to memorize basic math equations and figures so that he can have more time on the actual exam. I assigned him a full practice test as homework so we can have a benchmark for how he is improving. This will also give more direction for our final session(s)."
Nearby Cities:
Alpharetta GRE Tutoring
,
Johns Creek GRE Tutoring
,
Duluth GRE Tutoring
,
Marietta GRE Tutoring
,
Dunwoody GRE Tutoring
,
Norcross GRE Tutoring
,
Sandy Springs GRE Tutoring
,
Decatur GRE Tutoring
,
Roswell GRE Tutoring
,
Lawrenceville GRE Tutoring
,
Athens GRE Tutoring
,
Atlanta GRE Tutoring
,
Smyrna GRE Tutoring
,
East Point GRE Tutoring
,
Gainesville GRE Tutoring
Nearby Tutors:
Alpharetta GRE Tutors
,
Johns Creek GRE Tutors
,
Duluth GRE Tutors
,
Marietta GRE Tutors
,
Dunwoody GRE Tutors
,
Norcross GRE Tutors
,
Sandy Springs GRE Tutors
,
Decatur GRE Tutors
,
Roswell GRE Tutors
,
Lawrenceville GRE Tutors
,
Athens GRE Tutors
,
Atlanta GRE Tutors
,
Smyrna GRE Tutors
,
East Point GRE Tutors
,
Gainesville GRE Tutors
Call us today to connect with a top
GRE tutor in Milton, GA
(404) 704-6763