We are open Saturday and Sunday!
Call Now to Set Up Tutoring:
(404) 704-6763
Private In-Home and Online Finance Tutoring in Milton, GA
Receive personally tailored Finance lessons from exceptional tutors in a one-on-one setting. We help you connect with in-home and online tutoring that offers flexible scheduling and your choice of locations.
Recent Tutoring Session Reviews
"The student was more on task today. I checked over his math homework while he completed more of the 1-2-3-4 puzzle. He has five more solutions to find mathematical expressions for. Then, he completed a quick exercise on squares that I created for him to practice square numbers. He also completed a multiplication chart in a timed activity that aims to improve accuracy and speed. Finally, we played a competitive math game. The next session is on Sunday at 4pm."
"For our first session, the student and I went through the first three chapters of her statistics book, discussing different methods of collecting data, how to display data in graph form, and measures of central tendency. We went through the lecture notes her prof posted online and practiced doing problems similar to the ones in the lecture notes using raw data from the book. We also went through her most recent quiz together and completed the work she didn't finish/answered incorrectly. She's already had a couple weeks of class, so we didn't have much time to go into a single section too deeply since there was a lot of material to cover for her test on Tuesday. Hopefully she won't feel quite so overwhelmed by the material at our session on Thursday since we'll only have the material from one class session to go over."
"Covered various aspects of decimals, percentages (both written as exact figures/fractional percentages and approximations to nearest tenth/hundredth, etc.) and how to convert between them. Worked through homework assignment problems in these areas and helped explain best methods and rules for working these problems."
"Worked with Student 1 on a little vocab and a lot of money problems, then with Student 2 on math from his practice booklet.  Then went outside and watched the launching of the diet soda/mint vehicles. Pretty fun."
"We went over an English practice test, where he scored a 20, and used the strategies we've been discussing.  We then practiced the "scientists with different viewpoints" passage, and we went over some math.  He was much more invested today."
"The student  and I worked through some science tests during this session.  She did really well on this, missing 6 questions in total.  She did especially well reading the graphs and the pictures in the passages.  The passage she missed the most on had the most reading involved in it.  Working on reading comprehension will solve a lot of these problems.  At the end of the session we reviewed some of the grammar issues."
"Biology: We went over 75 of the materials for his lab exam on Friday along with homework associated with it. I explained to him that he still needs to review before the exam.  
Geometry: He did his Test review homework and I think he has a good grasp of the material . We also reviewed the material for his test tomorrow. I told him to review some of the theorems again this evening."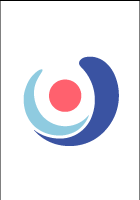 "We continued the case study/example of integration of partial fractions. I helped him with more practice problems in the back of the chapter. We had devoted at least half of our session on problem drills. He had a good grasp of the case discussed and understood the illustrated examples in the book by the end of the session. We'll continue the last case in partial fraction integration and we'll do more practice problems as a way to sharpen his understanding and knowledge for our next session."
"Reviewed all the vocabulary from chapters 1-4, in addition to reviewing culture material that might be included on the tests as well. Next time, we shall review these chapters in addition to chapter 5 vocabulary, and do a grammar review."
"During my session with the student we covered recursion. I explained the basic concept of recursion and showed him how to visually follow a recursive function so that he could predict the output. These types of questions will be asked on the AP test, so I made sure he could work recursive problems consistently on pen and paper. Afterwards we covered Interfaces, and after showing him a few examples of how interfaces are created and used we went over a lab that his professor provided online."
"Today was the first lesson, so we went over the Spanish alphabet, numbers, and basic greetings. We did mainly oral and conversational practice between the three of us. We also conjugated the verb ser."
"Worked through problem set 2, focusing on probability and genetics. She seemed comfortable with the material by the end of the session, and she needs to do more practice problems and review the material."
Nearby Cities:
Alpharetta Finance Tutoring
,
Johns Creek Finance Tutoring
,
Duluth Finance Tutoring
,
Marietta Finance Tutoring
,
Dunwoody Finance Tutoring
,
Norcross Finance Tutoring
,
Sandy Springs Finance Tutoring
,
Decatur Finance Tutoring
,
Roswell Finance Tutoring
,
Lawrenceville Finance Tutoring
,
Athens Finance Tutoring
,
Atlanta Finance Tutoring
,
Smyrna Finance Tutoring
,
East Point Finance Tutoring
,
Gainesville Finance Tutoring
Nearby Tutors:
Alpharetta Finance Tutors
,
Johns Creek Finance Tutors
,
Duluth Finance Tutors
,
Marietta Finance Tutors
,
Dunwoody Finance Tutors
,
Norcross Finance Tutors
,
Sandy Springs Finance Tutors
,
Decatur Finance Tutors
,
Roswell Finance Tutors
,
Lawrenceville Finance Tutors
,
Athens Finance Tutors
,
Atlanta Finance Tutors
,
Smyrna Finance Tutors
,
East Point Finance Tutors
,
Gainesville Finance Tutors
Call us today to connect with a top
Finance tutor in Milton, GA
(404) 704-6763