Call Now to Set Up Tutoring:
(937) 203-2285
Private In-Home and Online Math Tutoring in Midtown Dayton, OH
Receive personally tailored Math lessons from exceptional tutors in a one-on-one setting. We help you connect with in-home and online tutoring that offers flexible scheduling and your choice of locations.
Recent Tutoring Session Reviews
"The student completed 23 word problems that were designed mostly for 7th and 8th graders. A few were for 9th graders. On 15 of these problems, she got the correct answer the first time.

The actual problems and whether or not the student got each one correct were emailed to her mom after the session.

As always, she was very focused for the entire session and seems to enjoy the challenge of working on these problems. She knows these problems are sourced from materials for grades 7 to 9."
"The student completed an assignment on solving rational equations. We then reviewed previous material for his quiz on Friday. I made a list of reminders for him to prevent his common mistakes. By the end of the session, he could proficiently complete all types of problems."
"The student completed her homework, which included graphing functions using roots, intercepts, relative extrema by the first derivative, and concavity by the second derivative. I suggest she review these topics as priorities over the other topics. As we practiced, using the derivative shortcuts came easiest to her. The other major topic present in her homework was integration by partial fractions. This didn't seem as difficult as she thought it may be when actually solving the associated problems. I wish her the best of luck moving forward."
"The student completed her math homework on multiplying three digits. She did very well! She also worked on tomorrow night's homework for math. She then did some reading for fluency and comprehension. She did very well!"
"The student completed her math homework, which included a timed fact sheet, a word problem, and a few skills online. The skills we went over online included comparing numbers. She did well on these. I reminded her to slow down to think each problem through before answering. She seems to know her comparative vocabulary words, such as fewest and most. Moving forward, I will review inequality signs with her again. We also reviewed doubles and used those facts to figure out doubles plus one. We talked about teen numbers and ten plus a number, which will help with mental math calculations such as 10+9 and 30+6. Throughout the session, we used flashcards, place value blocks, written practice, and verbal explanations. She seemed eager to work, and I was impressed with her reasoning skills."
"The student completed her social studies reading and questions and her math practice on decimal multiplication. We then reviewed the vocabulary definitions she had to write down and thought of practical examples for each word."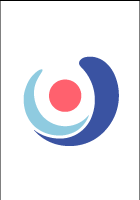 Nearby Cities:
Columbus Math Tutoring
,
Cincinnati Math Tutoring
,
Dayton Math Tutoring
,
Fishers Math Tutoring
,
Lawrence Math Tutoring
,
Fairfield Math Tutoring
,
Dublin Math Tutoring
,
Westerville Math Tutoring
,
Gahanna Math Tutoring
,
Mason Math Tutoring
,
Greenfield Math Tutoring
,
Powell Math Tutoring
,
Loveland Math Tutoring
,
Reading Math Tutoring
,
New Albany Math Tutoring
Nearby Tutors:
Columbus Math Tutors
,
Cincinnati Math Tutors
,
Dayton Math Tutors
,
Fishers Math Tutors
,
Lawrence Math Tutors
,
Fairfield Math Tutors
,
Dublin Math Tutors
,
Westerville Math Tutors
,
Gahanna Math Tutors
,
Mason Math Tutors
,
Greenfield Math Tutors
,
Powell Math Tutors
,
Loveland Math Tutors
,
Reading Math Tutors
,
New Albany Math Tutors
Call us today to connect with a top
Math tutor in Midtown Dayton, OH
(937) 203-2285