We are open Saturday and Sunday!
Call Now to Set Up Tutoring:
(214) 206-7940
Private In-Home and Online STAAR Tutoring in Midlothian, TX
Receive personally tailored STAAR lessons from exceptional tutors in a one-on-one setting. We help you connect with in-home and online tutoring that offers flexible scheduling and your choice of locations.
Recent Tutoring Session Reviews
"Today's session was mostly focused on strategies for the Reading section. We went over Chapters 16 and 17 in the prep book. The student also did two practice passages within those two chapters. He got a pretty good score on both passages after applying the techniques discussed. We talked about the different question types (Reasoning, Detail, Main Idea, and Vocab in Context) and how to approach them. We discussed order of passages and order of questions. He prefers fiction passages and dislikes social science, so he will probably do those first and last respectively. After Reading, he did some practice math problems. He is a little rusty on graph problems, so we discussed slope (y=mx + b) and the distance formula. With some more practice, he'll do fine on the math section -- he just has to remember the formulas and strategies from his algebra/geometry classes. He has been doing better on the trig passages, perhaps because he's taken trig more recently. For next time he will read and do math word problems."
"The student's Math section score improved to a 30, and he felt good about the amount of time left when he got to the last 20 questions--the most difficult part. We worked through the problems he missed and couldn't correct on his own, including problems from his homework. He is in a good place for the Math section and he knows it, which gives him confidence."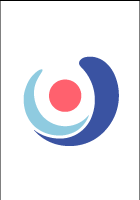 "Today the student and I focused primarily on the math sections of the ISEE. She has improved on her abilities to reason through problems. Now we are working on how to narrow down answer choices and then making educated guesses. She is challenged by the Mathematics Achievement section because the concepts are more difficult. I am working to go over key topics several times so she will have plans for how to approach those problems."
"Today the student and I worked on ACT English and Reading practice tests. We worked on pacing and briefly touched on the stylistic elements of brevity, clarity, and eliminating redundancies. Most of the questions missed dealt with wordiness, conjunctions, or comma rules. We will go over these topics in detail in our next session. She scored 61/75, or ~27 on the English test, which already shows good improvement over her previous score of a 23 on the English section of the ACT. I asked her to try to complete another ACT English and ACT Reading practice test before our next session."
"In this session, the student and I went over the timed practice sections she had completed for homework. She did well on both the reading and writing sections, answering most of the questions correctly and getting to every problem. We went over the questions that she answered incorrectly, and most of the corrections made sense to her after we went over them. We also defined some vocabulary words that she was unsure of from each passage, and talked about some general strategies she can use on the reading to improve her score. In particular, we talked about how to answer the double questions and how she should chunk the passage into smaller portions. We will focus on the math sections for the next few sessions."
"In this session, we worked primarily on the writing. We went over an essay. She quickly came up with an abstract response and cited a few pieces of literature to support her argument. We then went over grammar. She is much more comfortable and proficient with identifying and correcting verb and pronoun agreement errors. We finished the session with a reading passage."
"We covered photosynthesis, circulatory system, genetics. We established a study plan and goals for the student's Biology final exam in March, as well as for the SAT II Biology subject exam in June. She felt the session was helpful and a positive experience. She and her mom have decided to keep a weekly session."
"The student and I worked through twelve SAT math questions with a focus on probability, ratios, and algebraic expressions. She was more comfortable than in the past with setting problems up independently and was able to reach many of the correct answers without assistance."
"This was our final session before the student's test on Saturday. I felt that she was well prepared for the test, so I dedicated our time today to review. We went through each section of the test and spoke about general strategy. For the math sections we also went over all of the basic formulas on the test. Her algebra still isn't quite where I'd like it. I assigned a bit of algebra review homework. At this point, though, I think that the most important thing is for her to feel well when she takes the test."
"Today's session used sections from the reading and writing passages of the SAT practice test. The student did very well on both of these types of passages, only missing 1 question from each passage and leaving 1 in a reading passage blank. This session suggests that her increased score on last session's passages is stable. We will continue to do practice sections as test day approaches."
"Today we looked at the quantitative section of the test. We looked at area and perimeter of squares, rectangles and circles. We also looked at number manipulation when dealing with percentages and squaring numbers."
"The student and I reviewed his performance on the PSAT for the first half of our session, and then he worked on his marine biology homework regarding comparing amino acids of different species. Tonight, he is to register for the SAT and begin reviewing his SAT prep materials."
Nearby Cities:
Fort Worth STAAR Tutoring
,
North Richland Hills STAAR Tutoring
,
Haltom City STAAR Tutoring
,
Keller STAAR Tutoring
,
Hurst STAAR Tutoring
,
Burleson STAAR Tutoring
,
Cleburne STAAR Tutoring
,
Watauga STAAR Tutoring
,
Benbrook STAAR Tutoring
,
Saginaw STAAR Tutoring
,
Mineral Wells STAAR Tutoring
,
White Settlement STAAR Tutoring
,
Forest Hill STAAR Tutoring
,
Crowley STAAR Tutoring
,
Azle STAAR Tutoring
Nearby Tutors:
Fort Worth STAAR Tutors
,
North Richland Hills STAAR Tutors
,
Haltom City STAAR Tutors
,
Keller STAAR Tutors
,
Hurst STAAR Tutors
,
Burleson STAAR Tutors
,
Cleburne STAAR Tutors
,
Watauga STAAR Tutors
,
Benbrook STAAR Tutors
,
Saginaw STAAR Tutors
,
Mineral Wells STAAR Tutors
,
White Settlement STAAR Tutors
,
Forest Hill STAAR Tutors
,
Crowley STAAR Tutors
,
Azle STAAR Tutors
Call us today to connect with a top
STAAR tutor in Midlothian, TX
(214) 206-7940