We are open until 8pm!
Call Now to Set Up Tutoring:
(734) 348-3890
Private In-Home and Online Geometry Tutoring in Michigan Center, MI
Receive personally tailored Geometry lessons from exceptional tutors in a one-on-one setting. We help you connect with in-home and online tutoring that offers flexible scheduling and your choice of locations.
Recent Tutoring Session Reviews
"We worked through problems involving giving reasons for steps in proofs; angles created by transversals intersecting parallel lines; and characteristics of squares, rhombuses, rectangles, parallelograms, and trapezoids. Also, we conducted several constructions. There were a few problems that the student solved correctly without my help."
"We worked through the lesson reviews to recap stuff for the student's midterm. He has a good grasp with a lot of the work. We had a couple of off moments, but for the most part he seemed like he was comfortable with the material, and he had already begun studying the material. There were only about three theorems that I would suggest reviewing. Otherwise, he should just be practicing the process of writing out proofs clearly, so he can be confident, accurate, and timely. He seems like he is off to a strong start prepping for his midterm."
"We worked through the worksheet with word problems for systems of two equations and systems of inequalities. The student caught on to the word problems and was able to set up the equations and solve for the variables. We worked several solutions for the graphing of inequalities. It seems she is missing how to graph linear equations and how to solve them. She will need more support and practice in this area. We will continue to work on this next session."
"Worked on ratio, proportions, and solving quadratics. Showed the student how to factor and solve quadratics. He got a lot of practice doing homework on the topics. His course grade is getting better with tutoring."
"Worked with Student 1 on medians and centroids. Student 2 was working on factoring polynomials. Discussed different techniques. Then talked about factoring trinomials. Talked about recognizing and then factoring difference of two squares, the difference of two cubes, and the sum of two cubes. Student 2 got much more proficient and was working the problems much more quickly and accurately by the time we were done."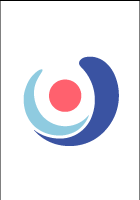 "Yesterday, the student and I did practice problems to find the sides of triangles using sine, cosine, and tangent. We spent the whole session getting this concept down so that if he is ever given a random problem like these, he will know which one to use. It took him a while for the concept to sink in, but by the end, he got it down."
Nearby Cities:
Detroit Geometry Tutoring
,
Sterling Heights Geometry Tutoring
,
Ann Arbor Geometry Tutoring
,
Farmington Hills Geometry Tutoring
,
Rochester Geometry Tutoring
,
Ypsilanti charter Township Geometry Tutoring
,
Augusta charter Township Geometry Tutoring
,
Angell Geometry Tutoring
,
Belleville Geometry Tutoring
,
Macomb Geometry Tutoring
,
Bridgewater Geometry Tutoring
,
Canton Geometry Tutoring
,
Clinton Geometry Tutoring
,
Dexter Geometry Tutoring
,
Hamburg Geometry Tutoring
Nearby Tutors:
Detroit Geometry Tutors
,
Sterling Heights Geometry Tutors
,
Ann Arbor Geometry Tutors
,
Farmington Hills Geometry Tutors
,
Rochester Geometry Tutors
,
Ypsilanti charter Township Geometry Tutors
,
Augusta charter Township Geometry Tutors
,
Angell Geometry Tutors
,
Belleville Geometry Tutors
,
Macomb Geometry Tutors
,
Bridgewater Geometry Tutors
,
Canton Geometry Tutors
,
Clinton Geometry Tutors
,
Dexter Geometry Tutors
,
Hamburg Geometry Tutors
Call us today to connect with a top
Geometry tutor in Michigan Center, MI
(734) 348-3890