Call Now to Set Up Tutoring:
(518) 300-4098
Private In-Home and Online Pre-Calculus Tutoring in Menands, NY
Receive personally tailored Pre-Calculus lessons from exceptional tutors in a one-on-one setting. We help you connect with in-home and online tutoring that offers flexible scheduling and your choice of locations.
Recent Tutoring Session Reviews
"We learned how to graphically evaluate the amplitude, period, phase shift, vertical shift, and reflection(s) of a sinusoidal curve. Similarly, we used that data to sketch a sinusoidal curve. I gave the student a few tips that I watched him use to solve his homework problems. I was trying to explain things really slowly, but he surprisingly was finishing some of my explanations, which showed me he was understanding what was happening. Overall, we had a pretty good session yesterday."
"We looked briefly at the student's matrices homework, but spent the bulk of our time preparing for her final. We made a game plan and discussed the core concepts at the start of each unit. She will make a cheat sheet based on the remaining review work to be done, and we will meet again to finalize her test note card"
"We looked over more of the student's PreCalc review packet. I made sure to explain the DMS system of degree measurement to him, and how to convert. I gave him the conversion factors for degrees to radians and radians to degrees, and why the factor is that way. We then went through angular velocity and linear velocity problems, explaining what each symbol meant and how they translate to one another."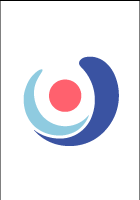 "We looked over the student's homework assignment, which was several book problems covering exponential growth and decay functions. This material is pretty new to the student, so he isn't entirely confident in solving the problems. He struggled the most with figuring out the rate of growth/decay as well as setting up and solving word problems regarding the exponential growth of a population. He seemed to be gaining a better understanding of the material and it was coming to him more quickly as we continued with problems. With more practice and exposure to the concepts in class as well as solving more problems, I think he will understand this material well."
"We looked over the student's quiz from the previous weeks and solved the few troublesome questions. A few of the errors he made were simple calculation errors. He was able to see an alternative approach on one of the missed problems."
"We mainly went over Chapter 6.1 and looked into trigonometric functions a little more in depth. The student wanted to get a head start on the subject and had a very positive attitude towards the learning material. Currently, she has an 85% grade in the class, and her goal is to obtain an A by the end of the semester. Also, we looked at some of the trig graphing techniques."
Nearby Cities:
Westminster Pre-Calculus Tutoring
,
Connecticut Pre-Calculus Tutoring
,
Portland Pre-Calculus Tutoring
,
Hartford Pre-Calculus Tutoring
,
Waterbury Pre-Calculus Tutoring
,
Albany Pre-Calculus Tutoring
,
Danbury Pre-Calculus Tutoring
,
New Britain Pre-Calculus Tutoring
,
Schenectady Pre-Calculus Tutoring
,
Bristol Pre-Calculus Tutoring
,
Meriden Pre-Calculus Tutoring
,
Middletown Pre-Calculus Tutoring
,
Troy Pre-Calculus Tutoring
,
Shelton Pre-Calculus Tutoring
,
Torrington Pre-Calculus Tutoring
Nearby Tutors:
Westminster Pre-Calculus Tutors
,
Connecticut Pre-Calculus Tutors
,
Portland Pre-Calculus Tutors
,
Hartford Pre-Calculus Tutors
,
Waterbury Pre-Calculus Tutors
,
Albany Pre-Calculus Tutors
,
Danbury Pre-Calculus Tutors
,
New Britain Pre-Calculus Tutors
,
Schenectady Pre-Calculus Tutors
,
Bristol Pre-Calculus Tutors
,
Meriden Pre-Calculus Tutors
,
Middletown Pre-Calculus Tutors
,
Troy Pre-Calculus Tutors
,
Shelton Pre-Calculus Tutors
,
Torrington Pre-Calculus Tutors
Call us today to connect with a top
Pre-Calculus tutor in Menands, NY
(518) 300-4098