We are open until 8pm!
Call Now to Set Up Tutoring:
(901) 509-9060
Private In-Home and Online Reading Tutoring in Memphis, TN
Receive personally tailored Reading lessons from exceptional tutors in a one-on-one setting. We help you connect with in-home and online tutoring that offers flexible scheduling and your choice of locations.
How can Reading tutoring help you?
Reading is one of the most important skills in the modern world. Your young student needs the ability to read in order to live a normal life. Without basic literacy, your child would be unable to pay bills or read road signs when driving. While everyone needs some reading skills, stronger ones may be extremely beneficial to your student. Improved reading skills do not only help a student with English and reading classes, but they also help a student in other subjects as well. If your young student is not able to easily comprehend what they read, history and science classes may be harder to grasp. Math word problems may become a nightmare, even if your student normally excels in math. Without strong reading skills, it may be difficult to obtain a good job or further their education. Thankfully, Varsity Tutors may help get your young reader on track by connecting you with a skilled reading tutor near Memphis, TN.

When you contact our educational directors in Memphis, we may handpick the perfect tutor for your child. We may want to know their personality, their current reading level, and their interests to find a tutor with whom they may get along great. Because the tutor may be suited to their personality, they may not be distracted by any personality conflicts like they may be in the typical classroom. All of the tutors we may find you love the subject they teach and may help instill a lifelong love for reading in your student.

The reading tutors we locate for your student in Memphis are extremely adaptable and may schedule with you to work around nearly any situation. A tutor could meet with your student at the library to pick out level-appropriate books to read. Or, your student and their tutor could head to a nearby park to get a breath of fresh air while they read an educational text. If your young reader is also in a large number of extracurricular activities, sessions may be completed in the evening at your own home. If you are out of town for the week or would simply prefer the convenience, Varsity Tutors has an online face-to-face live learning platform that gives you the ability to meet with your child's tutor from anywhere with internet access.

Reap the benefits of consistent reading tutoring and potentially increase your student's grades and standardized test scores to help them do better later in life. Contact Varsity Tutors' educational directors for help connecting with reading tutors near Memphis, TN, today!
Recent Tutoring Session Reviews
"The student and I worked on some of the lessons that he had brought home from school. He has lists of sight words on which we worked. We also began looking into the sounds of "ee" and "oo." I also added pages to his personal lesson binder for him to review for homework."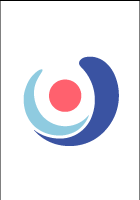 "The student had a good session tonight. I think he has a much better understanding of factoring fireworks and story problems. We did several factoring fireworks (each two different ways). He did very well and knew how to get down to the prime numbers. We then worked a problem from his worksheet that asked to write an equation showing the products of prime numbers to equal 84. We talked through how to do that. The second part of the question of using the equation to help find 84/12 and 84/21 tripped him up a little, but we talked about how to use the prime numbers to solve harder problems. He seemed to understand after working a few problems. We then talked about story problems. He did well once we broke the problems down and drew a picture. I gave him the tips of reading each sentence separately and either drawing a picture or underlining the important information. He did well and found the right answers to several story problems."
"Today, we continued to work on neat printing and sounding out words. We reviewed vocabulary from the Dick and Jane books and constructed rhyming words."
"The student and I continued to read "Next Man Up," reviewed vocabulary words, and read a short article. Our focus in the article reading was to determine the subject."
"Today we worked on the student's Global Studies HW coming up with a thesis to reflect idealism and realism during the Renaissance. Additionally, we focused on his English HW. We discussed a scene that he will be working on this weekend for an English project. I will review his first draft Sunday. We lastly focused on vocabulary. He stated that he's feeling better about vocabulary now that he has the flashcards because he's really starting to understand the words. I am looking forward to seeing his first draft for his English project Sunday!"
"I reviewed sight words with the student and introduced the new math program her school will be using. We practiced counting to 100 and counting by two's."
"This session we focused on writing the words four and five. We discussed how they both start with the f sound and 5 is one more than the number 4. We also focused on sounds like v, f, th, and z. We played an online game that produced three letter words, and then changed one of the letters. We reviewed several consonant sounds during this game. I am looking forward to more writing activities with her as a mode of teaching sounds and syntax."
"The student continues to progress nicely. As a continuation from last week, we reviewed the sounds of the vowels, covering long and short sounds and the fact that Y has multiple sounds. We reviewed examples for each letter. Then we continued with sounding out other letters, identifying them on the page and sounding them out. Then we worked on things he would see on paperwork such as full name, first name, and last name. Our final area was for him to write out the alphabet and write a word with each of the letters. We also reviewed the "ph" sound. Excellent session."
"We worked on understanding vowel sounds and spelling words with them. He is showing good progress in identifying words that are read, although reading independently is still a process."
"The student's mom asked if we could have today's session at her local library due to the heat, which was a great idea! I started out by spelling a three-letter word using plastic magnetic letters, and just kept changing the first letter. I tried explaining to the student the concept of words the sound alike, such as CAT and BAT. Then I switched gears to a phonics book that was more structured. I was able to reel him in and even make them fun for him. After completing a few pages of exercises, I then selected a book to read to him, asking him to follow along with me. He seemed to really enjoy the story."
"The focus for this session was reading. We read various fiction books with a focus on self monitoring and comprehending the text. I noticed that the student had good overall comprehension when provided with prompts, but struggled to self monitor as he was reading. He often inserted and misused sight words and high frequency words when reading. He also had trouble with blends and digraphs. We will continue to work these concepts during our next session. I left some books for him to practice reading until then."
"Student 1 and I read from her Frozen book. She is excelling at word pronunciation! She was able to sound out words that were three and four syllables long. Student 2 and I read from her Ivy and Bean book and wrote reading comprehension responses to the chapters we read. We discussed brainstorming and structuring short answer responses."
Nearby Cities:
Bartlett Reading Tutoring
,
Collierville Reading Tutoring
,
Germantown Reading Tutoring
,
Millington Reading Tutoring
,
Lakeland Reading Tutoring
,
Cordova Reading Tutoring
,
Arlington Reading Tutoring
,
Horn Lake Reading Tutoring
,
Marion Reading Tutoring
,
Olive Branch Reading Tutoring
,
Southaven Reading Tutoring
,
West Memphis Reading Tutoring
,
Shelby County Reading Tutoring
,
New Pathways Reading Tutoring
,
Tennessee Reading Tutoring
Nearby Tutors:
Bartlett Reading Tutors
,
Collierville Reading Tutors
,
Germantown Reading Tutors
,
Millington Reading Tutors
,
Lakeland Reading Tutors
,
Cordova Reading Tutors
,
Arlington Reading Tutors
,
Horn Lake Reading Tutors
,
Marion Reading Tutors
,
Olive Branch Reading Tutors
,
Southaven Reading Tutors
,
West Memphis Reading Tutors
,
Shelby County Reading Tutors
,
New Pathways Reading Tutors
,
Tennessee Reading Tutors
Call us today to connect with a top
Reading tutor in Memphis, TN
(901) 509-9060