Call Now to Set Up Tutoring:
(847) 840-2442
Private In-Home and Online History Tutoring in Melrose Park, IL
Receive personally tailored History lessons from exceptional tutors in a one-on-one setting. We help you connect with in-home and online tutoring that offers flexible scheduling and your choice of locations.
Recent Tutoring Session Reviews
"The student and I reviewed for an upcoming French test - we went over the conditional tense and over vocabulary relating to driving a car.  We also corrected her script for an upcoming French skit and practiced the skit."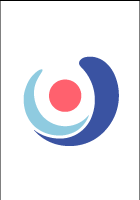 "The student and I worked on chemistry today, specifically the empirical and molecular formulas of compounds. We are right on track to finish the course before mid-May! She is doing very well and is able to independently teach herself quite a bit."
"Today the student did a good job. He worked on a math worksheet dealing with multiplying triple digit numbers. He did very good in that. Also he had to write sentences about his language arts vocabulary words and he had to explain in two or more sentences about how to inform, entertain, and persuade people about whatever he likes. He also had to finish some homework from yesterday that he hadn't told me about. Also he had to read for 20 min."
"The student and I began with our final set of sight word flash cards.  He read these easily and when timed, beat his best time.  We then worked with sight word tiles.  He picked out words and formed sentences with the tiles.  We then read this sentences over and over, working on pace and fluency.  We worked on reading the book I left last time, Three Cheers for Tacky.  We echo read and completed the book.  We ended our session by starting a new game which we will continue next time.  I stressed to the student and his parents the importance of him reading every day and practicing throughout the week before I arrive.  "
"Worked with Student 1 on the same reflection "memoir" that Student 2 was doing. Unsurprising, considering the fact that they are both in the same English class. Talked about many of the same things, but Student 1 needs some assistance because he's not as used to writing on a really high level. We talked about vocabulary usage and grammatical consistency in addition to familiar tone. Good session."
"Today we set goals for the week and I strongly encouraged her to think about books that she needed to bring home next week so that I can more effectively help her."
"The student practiced math problems with a variety of topics. She has a good background in math considering she did not have a math class her senior year of high school. She has to build her confidence when completing the math problems.   I assigned her math homework; she is going to check with the college on what sections of the test she has to take."
"We learned new words like the twelve months and the seven days of the week. We learned how to say a date like March 16th. We learned new words like fish, raw, raw fish, busy, dragon, maternal grandma, maternal grandpa. We reviewed Unit 2 Lesson 3's vocabulary and text. We practiced conversations focusing on the theme of lesson 3 (asking about siblings, friends, and pets). We learned Lesson 4's vocabulary and text. We learned the order of writing a Chinese address (exactly the opposite of doing so English)."
"Went through and reviewed fractions with the student, doing problems in his review sheet to practice and give him examples to look back on. Emphasized the need for him to practice doing his multiplication tables and some factoring to help improve his speed and understanding of fractions."
"Read, review, and mark up his essay on hotels, and his comments on poems. Discussion of grammar and vocabulary, and online resources. For next session: submit revisions on writing done for this session; read forthcoming assignment and submit new essay."
"The student and I went over preterite vs imperfect tenses, comparisons, and some vocabulary in preparation for his test tomorrow. He seems to pick up the topics well, though we still have some work to do."
"We did a lot of review of algebra, the ideas behind square roots, imaginary numbers and word problem interpretation to see how well concepts from last week stuck. We also began working on geometry problems. By the end of this session, he was able to answer arbitrarily complex problem dealing with them."
Nearby Cities:
Aurora History Tutoring
,
Crystal Lake History Tutoring
,
Oswego History Tutoring
,
Lake in the Hills History Tutoring
,
Batavia History Tutoring
,
Woodstock History Tutoring
,
Watertown History Tutoring
,
Huntley History Tutoring
,
Yorkville History Tutoring
,
North Aurora History Tutoring
,
Montgomery History Tutoring
,
Whitewater History Tutoring
,
Oconomowoc History Tutoring
,
Fort Atkinson History Tutoring
,
Campton Hills History Tutoring
Nearby Tutors:
Aurora History Tutors
,
Crystal Lake History Tutors
,
Oswego History Tutors
,
Lake in the Hills History Tutors
,
Batavia History Tutors
,
Woodstock History Tutors
,
Watertown History Tutors
,
Huntley History Tutors
,
Yorkville History Tutors
,
North Aurora History Tutors
,
Montgomery History Tutors
,
Whitewater History Tutors
,
Oconomowoc History Tutors
,
Fort Atkinson History Tutors
,
Campton Hills History Tutors
Call us today to connect with a top
History tutor in Melrose Park, IL
(847) 840-2442