Call Now to Set Up Tutoring:
(617) 947-9800
Private In-Home and Online Computer Science Tutoring in Medford, MA
Receive personally tailored Computer Science lessons from exceptional tutors in a one-on-one setting. We help you connect with in-home and online tutoring that offers flexible scheduling and your choice of locations.
Recent Tutoring Session Reviews
"The student and I reviewed his first exam (he got an 83), correcting the missed problems, and discussing his prep for this exam and his common test-taking errors that he can work on improving next time.  We then covered a type of problem from each section of 8.1 and 8.2, which is up to where the professor has taught.  We also spent a good amount of time on a shell problem, which illustrated that one of his greatest difficulties is organization with multi-layer problems (this one had 7).  We will meet again on Wednesday at noon to most likely go over any difficult problems in 8.3 and 8.4.  The student requested a regular meeting time on both Mondays and Wednesdays."
"Review of college chemistry regarding orbital shell hybridization, VESRP theory, valence electron and Lewis dot structures.  Briefly touched on stoichiometry and discussed some problems to help clear up plans for our next session."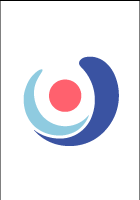 "We did a review of a previous lesson because, at that time, we did not really work much on the concepts/vocabulary. This lesson was focused around saying "I like/I don't like/I love" ______. I had them practice by filling in the sentence with previously learned vocabulary words, such as "swimming" and "baseball." Then, they created sentences using new words as well.  Afterwards, we spent about 15 minutes with the 'opposites' matching game, and it worked out well because one student had been practicing throughout the week. His interest in completing the pairs led the other student to be interested as well, and he even taught the other student some of the words."
"Reviewed for a chemistry exam the student had the following day. Mostly focused on the concepts of naming ionic and molecular compounds. We went over the similarities and differences between the two, and once she got to visually see how they are separated on the table, she understood it much more."
"We worked on writing for the majority of the time in our session today. We talked about including details and telling a story. We also worked on vocabulary and breaking down words into their parts."
"We worked together on creating a sorting function. The assignment was to improve the bubble sort algorithm by decreasing the number of times that it goes through the loop, then examining the performance to see if it is faster."
Nearby Cities:
Westminster Computer Science Tutoring
,
Portland Computer Science Tutoring
,
Worcester Computer Science Tutoring
,
Hartford Computer Science Tutoring
,
Nashua Computer Science Tutoring
,
Middletown Computer Science Tutoring
,
Woonsocket Computer Science Tutoring
,
Leominster Computer Science Tutoring
,
Fitchburg Computer Science Tutoring
,
Marlborough Computer Science Tutoring
,
Norwich Computer Science Tutoring
,
New London Computer Science Tutoring
,
Groton Computer Science Tutoring
,
New Hampshire Computer Science Tutoring
,
Oregon Computer Science Tutoring
Nearby Tutors:
Westminster Computer Science Tutors
,
Portland Computer Science Tutors
,
Worcester Computer Science Tutors
,
Hartford Computer Science Tutors
,
Nashua Computer Science Tutors
,
Middletown Computer Science Tutors
,
Woonsocket Computer Science Tutors
,
Leominster Computer Science Tutors
,
Fitchburg Computer Science Tutors
,
Marlborough Computer Science Tutors
,
Norwich Computer Science Tutors
,
New London Computer Science Tutors
,
Groton Computer Science Tutors
,
New Hampshire Computer Science Tutors
,
Oregon Computer Science Tutors
Call us today to connect with a top
Computer Science tutor in Medford, MA
(617) 947-9800