Call Now to Set Up Tutoring:
(214) 206-7940
Private In-Home and Online German Tutoring in McKinney, TX
Receive personally tailored German lessons from exceptional tutors in a one-on-one setting. We help you connect with in-home and online tutoring that offers flexible scheduling and your choice of locations.
Recent Tutoring Session Reviews
"The student took a quiz with 10 multiple choice and two essay questions involving scatter plots, line of best fit, coefficient of determination, regression, median, mode, mean, qualitative vs quantitative data, range, variance, standard deviation, correlations, etc."
"This afternoon,  the student  and I continued practicing the reading section of the SAT. His comprehension skills have improved greatly. Additionally, we went over more vocabulary practice for the exam. We discussed how to use prefixes and suffixes to determine the meaning of many words. Finally,  he and I continued to discuss the importance of "attention grabbers," a strong thesis and smooth transitions for the essay portion of the test. The student now understands the importance of making an outline to refer to on the day of the exam."
"We went over a few specific math questions and topics that were giving the student some problems. We focused mostly on the reading comprehension, the types of questions that can be asked and how to go about answering them. We went over strategies to "scholarly read" the passage and pull out the important information."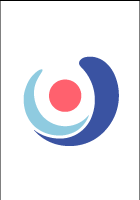 "Topics Covered: Test psychology, text completion and sentence equivalence practice, geometry practice, parallel lines and complimentary angles.    
Progress: The student took to the sentence equivalence and text completion sections, getting correct answers on almost all of the questions, including the most difficult ones. She also grasped the geometry concepts we covered quite well, and was not intimidated by them. In our next and last session, we will mainly concentrate on just practicing concepts that have already been covered."
"The student is progressing well. He has an excellent grasp on the subject matter. Time management is the only problem. We discussed a few time management strategies for the reading section (reading the questions before the section, crossing off obviously wrong answers before going back to the passage to search for clues), and he is going to time himself - trying to finish the reading section in 35 minutes this week."
"The student and I started by talking about general tips for the day before and day of her SSAT this weekend. We then looked over some Greek and Latin roots to help with the verbal section; however, I stressed that she shouldn't try to cram roots that don't come easily to her. We looked over her writing samples from her last few practice tests. She is a strong, imaginative writer; My biggest tips were to include one or two "show-stopper" words, and to make sure she includes an ending even if she runs out of time for the full story. We finished by walking through her most recent practice test. She is in great shape for the test!"
"We reviewed the conjugation of chapter 10 verbs (poner, tener, hablar, comer, poder, ir, ser, estar, etc.), many of them irregular, focusing on the third-person singular of the present tense, and then moving to other tenses (imperfect, preterite). The student filled out a chart with the correct forms of each verb. Then we worked through an exercise in the text book dealing with relative pronouns."
"The student and I met for our first session. She had a test the next day, so we covered what would be on the exam: present subjunctive, adjective participles, and a list of vocabulary. She is a bright student with a good foundation in the language."
"The student and I reviewed the conditional and future tense again this week, focusing on different uses of the conditional. We then continued to practice reading comprehension and conversation. His ability to hear and understand the Spanish language has noticeably improved since we started sessions."
"The student had a quiz to prepare for on some famous Spanish and Latin American paintings and sculptures, so we created a study sheet with an image of each piece, along with the title, date, artist, artist's country of origin, and any basic information pertinent to the quiz. After that, just for fun, we did a more in-depth exploration of her new Spanish assignment coming up."
"Today the student and I created a definition list for the vocabulary words assigned to him in his new unit. We created definitions in Spanish for approximately 60 new vocabulary words. He also informed me that he scored either a 92 or 94% on his Spanish exam! I am very proud of him, and he should be proud of himself too!"
"We reviewed everything in the book, especially how to formulate questions and how to conjugate reg and irregular verbs in past, present and future. All this because she had an exam on Friday. I told her this during the lesson, but she knows a lot of things, she only needs to pay attention to the details and to take time to answer each question carefully."
Nearby Cities:
Plano German Tutoring
,
University Park German Tutoring
,
Allen German Tutoring
,
Irving German Tutoring
,
Carrollton German Tutoring
,
Garland German Tutoring
,
Grand Prairie German Tutoring
,
Arlington German Tutoring
,
Dallas German Tutoring
,
Fort Worth German Tutoring
,
Denton German Tutoring
,
Lewisville German Tutoring
,
Richardson German Tutoring
,
Frisco German Tutoring
,
Flower Mound German Tutoring
Nearby Tutors:
Plano German Tutors
,
University Park German Tutors
,
Allen German Tutors
,
Irving German Tutors
,
Carrollton German Tutors
,
Garland German Tutors
,
Grand Prairie German Tutors
,
Arlington German Tutors
,
Dallas German Tutors
,
Fort Worth German Tutors
,
Denton German Tutors
,
Lewisville German Tutors
,
Richardson German Tutors
,
Frisco German Tutors
,
Flower Mound German Tutors
Call us today to connect with a top
German tutor in McKinney, TX
(214) 206-7940