Call Now to Set Up Tutoring:
(214) 206-7940
Private In-Home and Online Economics Tutoring in McKinney, TX
Receive personally tailored Economics lessons from exceptional tutors in a one-on-one setting. We help you connect with in-home and online tutoring that offers flexible scheduling and your choice of locations.
Recent Tutoring Session Reviews
"We went over the final math concepts that will prepare the student for the math section (functions, lines, parabolas, exponents).  We focused on the sentence and paragraph improvement sections and went over several grammar rules (subject/verb agreement, semi-colons, dangling participles, etc.).  "
"Today the student and I worked for 20 minutes or so and finished out her lesson. We reviewed the new vocabulary which concerns the seasons, days of the week, body parts, and the senses. Then I worked with another student on his Chinese class, and he was able to knock out a few assignments. He recognized more words this time, and I'm sure after our three meetings next week, he will have more of these words retained."
"The student and I revisited prefixes and roots (a-h) and vocabulary sets 13-16 and 17-20. She struggled with her vocabulary this week so I think we're going to have to go over them once again at our next session. She and I also went over her homework - she is doing much better with addition/subtraction word problems, but is still having some difficulty with multiplication/division word problems, mixed word problems, and number properties. We went over the concepts that she is having difficulty with and I gave her homework so that she could practice these concepts before our next session. We finished up with some work on averages, which she did very well in."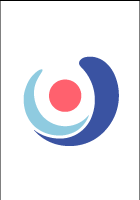 "We worked on an algebra II workbook that he brought. In pre-algebra, he had just learned how to graph linear equations. Today we learned how to solve a system of linear equations by graphing, substitution, and elimination. We also learned how to solve a system of inequalities by the same methods. He did well. We will review next time."
"The student and I reviewed the concepts of specific heat (briefly) and enthalpy. Our time was focused on working through enthalpy problems and completing homework related to enthalpy, heat of formation, vaporization, etc. He also explained the process of each problem he solved to ensure he understood the concept."
"We covered costs of production and perfectly competitive firms. The student needed help with perfectly competitive firms so we went over that in detail. I drew graphs and explained the situations they depicted, and I started by explaining the situations, and working back to graphs. I advised him to try drawing graphs on his own if he was unsure of whether he understood a concept."
Nearby Cities:
Plano Economics Tutoring
,
University Park Economics Tutoring
,
Allen Economics Tutoring
,
Irving Economics Tutoring
,
Carrollton Economics Tutoring
,
Garland Economics Tutoring
,
Grand Prairie Economics Tutoring
,
Arlington Economics Tutoring
,
Dallas Economics Tutoring
,
Fort Worth Economics Tutoring
,
Denton Economics Tutoring
,
Lewisville Economics Tutoring
,
Richardson Economics Tutoring
,
Frisco Economics Tutoring
,
Flower Mound Economics Tutoring
Nearby Tutors:
Plano Economics Tutors
,
University Park Economics Tutors
,
Allen Economics Tutors
,
Irving Economics Tutors
,
Carrollton Economics Tutors
,
Garland Economics Tutors
,
Grand Prairie Economics Tutors
,
Arlington Economics Tutors
,
Dallas Economics Tutors
,
Fort Worth Economics Tutors
,
Denton Economics Tutors
,
Lewisville Economics Tutors
,
Richardson Economics Tutors
,
Frisco Economics Tutors
,
Flower Mound Economics Tutors
Call us today to connect with a top
Economics tutor in McKinney, TX
(214) 206-7940