Call Now to Set Up Tutoring:
(404) 704-6763
Private In-Home and Online Phonics Tutoring in McDonough, GA
Receive personally tailored Phonics lessons from exceptional tutors in a one-on-one setting. We help you connect with in-home and online tutoring that offers flexible scheduling and your choice of locations.
Recent Tutoring Session Reviews
"The student and I worked on reading comprehension--in particular, strategies to avoid reading into the passage and the answer choices. He and I both struggle with reading too much into a passage, so we talked about ways to avoid it--like relying on evidence, not picking an answer that goes beyond what the passage can support, and analyzing elements like style and tone. He's improved a lot since we started in reading comprehension--I'm looking forward to seeing how he does on the next assignment."
"We looked at a draft of his final essay and made suggestions for clarity and transitions and citations."
"We had a fantastic time discussing what the student read in 1984. He seems to be really enjoying it (and how could he not? It's a wonderful book!), so the discussion went well. We began with initial impressions of the book and then -- more because I was curious than for any other reason -- we talked about his predictions for the rest of the book. We'll see if he's right about them! After that we discussed some of the themes he's encountered so far; we zoomed in pretty quickly on the idea of 'contradiction;' is it human, I asked him, to be able to strongly believe two opposite ideas as many characters do? Is it just unrealistic? Something else? I left with a favorite question of mine: "To what extent can we assume the philosophy of the narrator is Orwell's as well?""
"Reviewed and answered questions on a poem by Emily Dickinson, then completed a series of questions on simile, metaphor, and personification."
"Before our session, the student sent me his "To Kill a Mockingbird" commentaries. I commented on them, so he could edit them. During our session, we discussed the commentaries, his edits, and the quotes again. He continued to edit each commentary and take notes from our discussion. He plans to finish editing and send me his final draft for me to re-edit before our last session on Sunday. We discussed his school work for half the session. We reviewed proportions, place values, and decimals. He achieved 100% on all the assignments. As per my suggestion, he plans to complete all of the required assignments today. He plans to work on school homework one hour per day, so he can finish his assignments before school begins next week."
"We studied for his American Literature quiz by me reading aloud to the student and having him take notes on the reading."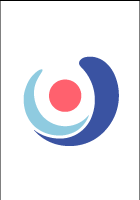 "Last night we covered the book "Shoeless Joe" and discussed the themes of magical realism, metaphors, and character relation. The student seemed to really like the book and engaged well with the material, and also had a good grasp on metaphors. Since he is only 1/3 through the novel, we wrote down 10 ideas/themes/questions to keep in mind as he finishes the book. This way, he can have this pre-brainstorming finished in preparation for writing a paper about the novel."
"Today we worked on practicing literature discussion for the classroom. For today's discussion the student selected a book that is currently assigned reading, THE LAST UNICORN by Peter S. Beagle. There will be a pop quiz on the reading and eventually an essay to write and turn in. With all of these elements in mind, we focused our discussion on the deeper meaning of the text and how to articulate it through discussion and writing. As we discussed the literature, I showed him how to write notes which will prepare him for the quiz and essay. He practiced referencing quotes and elaborating on their meaning and importance. I asked probing questions using literary terms such as theme, character development, motif, author's purpose, writer's voice, and so on. We finished the session by having him make thematic connections to current events, art, culture and politics (which he may or may not choose to reference in his essay). On Wednesday when we meet, we will continue to discuss THE LAST UNICORN and begin mapping some ideas for writing (pre-writing exercises)."
"We discussed the student's Spanish homework assignment on the imperfect tense. We also did a close reading and discussion about the first section of "Heart of Darkness" for her Literature class."
"We worked on an essay and analyzed the writing of Samuel Johnson. We talked about a proper way to write an analysis."
"Today we worked on DGP practice and worked on clauses. We worked on a paper he had for class. He did well and we made a lot of progress."
"The student and I started our session by going over the exercises regarding auxiliary verbs I gave him at our previous meeting. Then we discussed Chekhov's "Lady with the Dog." We analyzed idiomatic usage, usage of simple present and past tense versus usage of present and past progressive, motifs, character development, and diction. I left him some exercises on progressive tense verbs that we will discuss at our next meeting."
Nearby Cities:
Alpharetta Phonics Tutoring
,
Johns Creek Phonics Tutoring
,
Duluth Phonics Tutoring
,
Marietta Phonics Tutoring
,
Dunwoody Phonics Tutoring
,
Norcross Phonics Tutoring
,
Sandy Springs Phonics Tutoring
,
Decatur Phonics Tutoring
,
Roswell Phonics Tutoring
,
Lawrenceville Phonics Tutoring
,
Athens Phonics Tutoring
,
Atlanta Phonics Tutoring
,
Smyrna Phonics Tutoring
,
East Point Phonics Tutoring
,
Gainesville Phonics Tutoring
Nearby Tutors:
Alpharetta Phonics Tutors
,
Johns Creek Phonics Tutors
,
Duluth Phonics Tutors
,
Marietta Phonics Tutors
,
Dunwoody Phonics Tutors
,
Norcross Phonics Tutors
,
Sandy Springs Phonics Tutors
,
Decatur Phonics Tutors
,
Roswell Phonics Tutors
,
Lawrenceville Phonics Tutors
,
Athens Phonics Tutors
,
Atlanta Phonics Tutors
,
Smyrna Phonics Tutors
,
East Point Phonics Tutors
,
Gainesville Phonics Tutors
Call us today to connect with a top
Phonics tutor in McDonough, GA
(404) 704-6763