100% Tutor Satisfaction Guarantee
At Varsity Tutors, we're committed to connecting you to top tutors capable of delivering an outstanding experience. That's why we provide a 100% tutor satisfaction guarantee.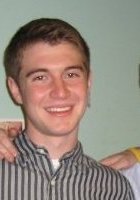 Lee: Rio Rancho MCAT tutor
Certified MCAT Prep Tutor in Rio Rancho, NM
...but I like to push my students. I know that every student is able to do well and I really enjoy helping them along their path to success. But being laid back, I am also good at relaxing a student and helping point out what is important and what is not. In my free time,...
Tutoring Subjects
MCAT
ASPIRE English
ASPIRE
MCAT Psychological, Social, and Biological Foundations of Behavior
+41 subjects