We are open Saturday and Sunday!
Call Now to Set Up Tutoring:
(888) 888-0446
Private In-Home and Online Mathematical Foundations for Computer Science Tutoring
Exceptional tutors can help you strengthen your understanding of Mathematical Foundations for Computer Science through one-on-one tutoring. We help you connect with in-home and online tutoring that offers flexible scheduling and your choice of locations.
How can a tutor help you understand Mathematical Foundations for Computer Science?
All computation relies on the fundamental principles of mathematics. In fact, the greatest minds at the inception of computer science were actually mathematicians. Many people are surprised to learn that studying the mathematical foundations for computer science differs considerably from studying computer science itself. Even if you are one of those students who are particularly comfortable with many of the major aspects of computer science, such as computer programming, you may find it difficult to comprehend and work with the intricate mathematical principles underlying such computation. Luckily, Varsity Tutors can help you to connect with high-quality tutoring services to hone your understanding of mathematical foundations for computer science.
Varsity Tutors' educational directors are available by phone or email to help you create a student profile that can assist you in finding the tutor that you need. Your potential tutor can view your course syllabus, scheduling needs, weaknesses, concerns, and many other key details that may have an impact on your tutoring needs. You can find tutors who offer in-person tutoring, online tutoring, or both! It is all up to you.
Tutors can help with a wide variety of mathematical topics that underlie the field of computer science. You are free to explore and work with a wide range of complicated concepts, such as converting between number systems with different bases, working with binary relations, completing logical operations and using De Morgan's laws, constructing truth tables, applying Cantor's theorem, building formal proofs, performing mathematical induction, understanding the behavior of finite automata and Turing machines, determining whether a computational process is decidable or undecidable, and identifying problems in terms of P- vs. NP-completeness. If you have a particular concept you are struggling with or need to have a refresher of it all, your personal mathematical foundations of computer science tutor can prepare a personalized curriculum that is created to keep you focused on the areas you are weakest in. With an organized study guide, you are able to delve deeply into each concept until you master it in full.
Your personal tutor will create a customized study plan that is set to your individual needs. You can let your tutor know if you need a comprehensive review or simply targeted practice in a specific area. They will be able to help you identify your learning style, assess your strengths and weaknesses, and incorporate the course curriculum of your traditional course. Further, they will provide ongoing feedback and progress reports to ensure that you remain on track for success. With this type of plan, you are free to spend as little or as much time on each concept as you need to. Your tutor may provide personalized learning materials, such as practice tests, assignments, projects, and more.
Regardless of your motivation for studying the mathematical foundations of computer science, a talented tutor can help you reach your unique goals. Class lectures can be confusing, and self-guided study can prove both time-consuming and frustrating. Private computer science tutoring with a mathematical emphasis, in contrast, offers all of the attention of a personal instructor with the added benefit of being able to work at your own pace. Your tutor pays close attention to you and your needs, whether you need to rewind the session and spend more time on one concept or you are ready to move on to a more advanced topic within moments.
No matter your prior background with the subject matter -- from years of experience with computer science and mathematics to no experience at all -- a private tutor can meet you exactly where you are in your understanding, and can help to bring you to exactly where you wish to be. Call Varsity Tutors today to get connected to a private mathematical foundations of computer science tutor.
Recent Tutoring Session Reviews
"The student and I reviewed his Language Arts homework, which had to do with capitalization rules. He made few mistakes on these exercises. We then went over his Science homework concerning nearsightedness/farsightedness, and concave/convex lenses."
"The student and I had a session today.  We continued with our calculations of lateral surface area, total surface area, and volume of three-dimensional figures. This time we worked on prisms and cylinders."
"Reviews aneuploidies (monosomies, trisomies and real life examples); nondisjunction in meiosis 1 and 2; men Delian and non-men Delian inheritance, mitochondrial inheritance, translocations (and (No Suggestions) translocations causing down syndrome); trinucleotide repeat disorders (Huntington's, myotonic dystiophy, fragile x, Freidrich's ataxia). The student seemed to follow really well-professor seems to go quite quickly so she needed help filling in the gaps in her notes and relating topics to each other. Found pictures helpful from my own genetics textbook. Will bring in old quizzes to review next meeting."
"Tonight I guided the student as she completed her Geography notes. We spent the rest of the session reviewing for her Spanish test on Chapter 9 tomorrow.  We went over all her vocab words as well as the verbs from the chapter. She also has a Physics test tomorrow. We finished our time with setting some goals for this week and looking over her overall grades."
"We worked on grammar and the writing section. Once the student is confident in her answers she seems to do fine on the writing section."
"The student and I reviewed some problems from his textbook for Chapter 9 (linear momentum and center of mass). We covered the problems conceptually and did not solve for the actual answers. He and I made an appointment for weekly sessions on Mon 12-2p."
"Today the student reviewed his book then we set his goals for the November 8th deadline. He has assured me that he'll get an A on this assignment by completing two books in the next two weeks. We also studied his vocabulary, which he is doing very well with, and reviewed the ideas we've covered from before about theme, character, and motivation. For the second half of the session, we reviewed exam reading comprehension, which he is surprisingly good at for one so young!"
"The student and I went through 6 verbal passages and a number of biology passages related to blood pressure and the circulatory system. He seems to be having difficulty with humanities based verbal passages (specifically philosophy) and double verbal passages, but did very well on the other passages. We talked about blood pressure (how to measure) and the relationship between rate of flow and radius of the blood vessel. Based on our session today, we decided that he needs to go over the biology material once more, and should go into the material in more detail than the prep books by going through textbooks and old notes. He has a good grasp of the general material, but is missing some of the details that are crucial to work through the passages."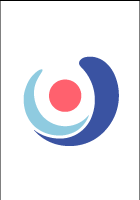 "We worked on a few Test Yourself questions for the synonym part of the ISEE. After a few practice problems, I had him work on some sentence completion. After this I had him do a timed practice test. I explained the questions he got wrong and as homework I told him to study the words that he got wrong and to review geometry.  "
"I worked with the student on fractions, decimals, and percents. He picked up on it really quickly. We reviewed a practice test together, and talked about test strategy."
"During this session, we continued our discussion of the English and Science sections and some overall and time-saving strategies. We then focused on solving English and Science sample questions. Because the student sometimes struggles with the time management, she should for the meantime try these sections without time restraints."
"The student worked on homework sheets that involved linear equations, quadrilaterals, distance formula, midpoint formula, complex numbers, rationalizing complex fractions & radicals, and word problems using all mentioned concepts."
Call us today to connect with a top
Mathematical Foundations for Computer Science tutor
(888) 888-0446