Call Now to Set Up Tutoring:
(888) 888-0446
Private In-Home and Online Competition Math Tutoring
Receive personally tailored Competition Math lessons from exceptional tutors in a one-on-one setting. We help you connect with in-home and online tutoring that offers flexible scheduling and your choice of locations.
How can Competition Math tutoring help you succeed?
Varsity Tutors offers Competition Math tutoring. We'll help you prepare for math competitions through one-on-one tutoring at your home in the comfort of your own home or another location of your choice. We have brilliant math tutors and they can help you advance your math proficiency many grade levels ahead. Competing and receiving tutoring for math competitions such as the AMC will develop skills that are valuable down the road.
How can a Varsity Tutors tutor help you prepare for Competition Math?
Math competitions can be very rewarding experiences. Not only is there the possibility of prizes and honors just for pursuing your interest in math, a high score in a math competition can look great on a college application, help you get a scholarship, and even help you get a job. However, math competitions are inherently challenging. Because math competitions are meant to help you identify your interests and talents, as well as inspire you to learn more about math on your own, they often cover material that's not included in the regular textbook for your grade. Additionally, each math competition is different, with its own approach and set of priorities, so a 'general review' of math often isn't the best way to prepare.
A Competition Math tutor from Varsity Tutors can help you focus your contest preparation efforts so that you have a better chance of achieving a high score, while also enjoying the competition preparation process. Whether you're preparing for a local math contest or a national competition (such as the AMC), a Varsity Tutors Competition Math tutor can serve as a knowledgeable guide through the entire preparation process--answering your questions, directing you to the best resources, and keeping track of your progress along the way. Your personalized tutoring will begin with an analysis of the test itself and continue with an assessment of your strengths and weaknesses in each relevant area. With the help of your tutor, you'll develop a study program which covers all the areas of the test, addresses each of your trouble areas, and makes you aware of special test-taking strategies for each section of the test. In the end, tutoring with a Varsity Tutors Competition Math tutor will not only make you more likely to achieve a better score in the competition, it will also eliminate wasted time, reduce your stress, and possibly even increase your enjoyment of math.
Call us today to find out more about our Competition Math tutors.
Recent Tutoring Session Reviews
"The student checked with his teacher and was right about everything they had skipped. We spent the session in much the same way as the last -- working problems together from each major section of the latest math chapters. If he can do them on his own when I'm in the room, he should be able to do them on the test :)"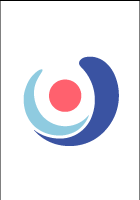 "Today the student learned about how to solve systems of equations by graphing. The student learned to shade areas of the graph for functions that are inequalities and then determine the answer by shading overlapping areas. The student also learned to solve systems of inequalities by substitution and elimination."
"Today we reviewed the areas the student felt she needed to further review. We worked on inequalities and solving for a variable. We also discussed percents and calculating tax. She did well calculating the percentages, and finding the final cost. We worked in her book through various review sections and problems."
"The student and I split our session between math and reading. The first half was spent to understanding basic (really basic) number theory and combining like terms. We talked about the difference between an integer and an integer multiplied by a variable, including how they cannot be combined and why. Then, we read some articles in the newspaper. We read one about the NBA playoffs with the Spurs and the Heat in which we talked about how to outline a paper/article. Then, we read a very inspiring story in which a student overcame difficult obstacles to obtain a 3.9 GPA and a valedictorian status. I can tell that he is really eager to learn. He really has a lot of potential."
"We continued preparing for the student's math test by reviewing the rest of her old tests. I worked through the problems with her, and I told her to review that section on her online program after I left. I gave her the following rules for her test tomorrow:

1) Write "Area of a triangle= .5bh" at the top of your test.

2) Check your easy math (to guard against silly mistakes like 4x5=21).

3) Make sure your answer makes sense. (Such as, you can't buy 4.2 pickles. Or, if you're converting meters to kilometers, your answer has to be smaller than the number you started with.)

4) Do the whole test over again on a new sheet of paper. And again. And again."
"The student and I reviewed topics and he worked on completing his assigned online homework. He made it through 3 of 10 online question sets. He plans to continue reviewing/working on homework at our next meeting, as well as starting on his first project for the class."
"We worked through Objective 1 of the exit level math review book. The student is very smart, he just needs to work through the problems methodically and think about what specifically is being asked."
"We worked on adding fractions. The student already knew the basics of adding fractions with the same denominator. We reviewed how to find a common denominator and he seemed to grasp the concept fairly well. The work also involved multiplying fractions and converting from improper fractions to mixed numbers. He also did well on the multiplication flash cards that he made last week."
"The student and I began the session by drilling her on long division and large number multiplication. She did 6-8 practice problems of each. We then did 6 decimal division problems and 6 mixed-number addition problems. We reviewed reducing fractions as well."
"The student and I met at the library to work on his multiplication tables. We wrote out the table for (6-9) x (1 - 12). He has six problems to memorize before our Wednesday session: 6x6, 6x7, 7x7, 9x6, 9-5, and 5+6. He stayed attentive during our entire session, even with no breaks!"
"This session was a review for her final, which was the next day. The topics covered were unit rates, proportions, percents, percent decrease and increase, simple interest, surface area, angles, word problems, negative numbers, probability, independent and dependent events, and sampling."
"The two students are both very smart. They are able to learn most of the topics I cover in a very short amount of time. Today, we worked on the first two pages of the general math test from last time. They both know a very high amount of math given their ages. For homework, please complete the second column of number sense, try to figure out 15 tricks. If you cannot find 15 tricks used in the column, please learn the rest of them from the website."
Call us today to connect with a top
Competition Math tutor
(888) 888-0446