Call Now to Set Up Tutoring:
(617) 941-4913
Private In-Home and Online Accounting Tutoring in Massachusetts
Receive personally tailored Accounting lessons from exceptional tutors in a one-on-one setting. We help you connect with in-home and online tutoring that offers flexible scheduling and your choice of locations.
Recent Tutoring Session Reviews
"The student seems to be becoming more confident in math.  She is understanding her review of pre-algebraic concepts, and we will be working more on those as well as some advanced concepts.  "
"Topics: Final discussion of permutations and combinations, derivation of the formulas and examples, the difficult combination problem finally resolved, geometry review, geometry practice, review of roots and exponents, review of xy planes and problems that use graphing coordinates. Progress: The student and I should recap exponents and roots/radicals, however her problem-solving ability is excellent and improving. She has made massive progress in math and quantitative skills. We will cover additional math topics soon, and I am confident she will learn them very quickly."
"The student and I reviewed a practice test. He has made huge strides (especially with exponents), but still needs a little work on triangle rules. We also went over some practice math sections and critiqued his essays. His essays have improved greatly! For our final session, we will work on percentages and complicated combination/rate problems."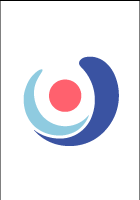 "The student and I worked on Math and Reading this week. She improved a lot on the second reading section she did, and she is getting better at interpreting the math questions. I think her confidence is growing too, which is really important. We will continue working on which problems to simply skip and keep drilling strategies for figuring out how to figure out the math problem."
"We continued with the BOB books, covering 3 additional sight words. The student read through the first BOB book from the other day and did really well with sounding out words and required minimal help. We then started a second book and she is progressing quite well with her reading. When she focuses her reading skills are great. We also worked on her motor skills to have her improve in writing."
"Finished the budget project with the student. Worked through a performance report involving flexible budget variances and sales volume variances. Student understands the concepts and did great. Also, I helped her think through why the variances might have occurred."
Nearby Cities:
Westminster Accounting Tutoring
,
Portland Accounting Tutoring
,
Worcester Accounting Tutoring
,
Hartford Accounting Tutoring
,
New Britain Accounting Tutoring
,
Bristol Accounting Tutoring
,
Meriden Accounting Tutoring
,
Middletown Accounting Tutoring
,
Leominster Accounting Tutoring
,
Fitchburg Accounting Tutoring
,
Norwich Accounting Tutoring
,
Torrington Accounting Tutoring
,
New London Accounting Tutoring
,
Groton Accounting Tutoring
,
Oregon Accounting Tutoring
Nearby Tutors:
Westminster Accounting Tutors
,
Portland Accounting Tutors
,
Worcester Accounting Tutors
,
Hartford Accounting Tutors
,
New Britain Accounting Tutors
,
Bristol Accounting Tutors
,
Meriden Accounting Tutors
,
Middletown Accounting Tutors
,
Leominster Accounting Tutors
,
Fitchburg Accounting Tutors
,
Norwich Accounting Tutors
,
Torrington Accounting Tutors
,
New London Accounting Tutors
,
Groton Accounting Tutors
,
Oregon Accounting Tutors
Call us today to connect with a top
Accounting tutor in Massachusetts
(617) 941-4913