We are open until 8pm!
Call Now to Set Up Tutoring:
(513) 813-1800
Private In-Home and Online ACT Tutoring in Mason, OH
Receive personally tailored ACT lessons from exceptional tutors in a one-on-one setting. We help you connect with in-home and online tutoring that offers flexible scheduling and your choice of locations.
How can a tutor help you master the ACT?
So, you might be midway through your senior high school career; both you and your parents are researching higher-learning institutions, and you're desiring to take the American College Testing (ACT). If you are getting ready to apply to college, then you definitely have heard of the ACT, which originated in the late 1800s. It is a standardized test used for college admission and is, therefore, also incredibly important. It's used to show colleges and universities how prepared you might be for higher learning. Because of this, it's important to brush up before exam day. Let Varsity Tutors help you find ACT tutoring in Mason, OH, to try to help you prepare for your exam.

The Varsity Tutors educational directors can find a private ACT tutor in Mason who will address all of your ACT concerns. Your tutor will identify your strengths and weaknesses and produce a study plan to try to help you optimize your efforts. For those who have understood reading comprehension but need extra assistance with trigonometry, your tutor might be more than content to give attention to that subject. Your tutor will work with your own personal unique learning style to maximize your time and efficiency. They will put together a personalized lesson plan, tailored just for you. Because there are no other students, you then become the only focus. There are no distractions, and you can learn at your own pace. You could not have to be concerned about the pace moving too slowly to try to help you stay focused or too fast for you to keep up.

Tutoring should be flexible enough that your requirements are accommodated, and a tutor will try to make sure your preparation is a priority. Your private tutor can meet you at any time and location that is most convenient for you. You can meet at a local cafe, library, or even at the comfort of your home. If you have a busy schedule, you can always utilize our face-to-face online platform. No matter the concerns you may have, we will find you an excellent ACT tutor in Mason.

Increasingly more competitive universities and colleges are looking at ACT scores to decide who to admit into their best programs. Many students have no idea how to study for the ACT. Being unsure of how to study effectively can spell doom when you're taking the ACT. There are a lot of different study methods out there; however, your private ACT tutor can assist you in picking the one that will work perfect for you. Students seeking ACT tutoring in Mason, OH, can get help locating a private tutor from our educational directors. Call us today!
Recent Tutoring Session Reviews
"The student and I continued to work on usage from the HSPT book and Elements of Writing. We also began Chpt. 14: Language Composition and Expression. For homework, she will complete the chapter and work on vocabulary from A-D in the "word list" section."
"The student and I continued with the study of science in preparation for the ACT. We began our session with a review of chemistry. Next, we studied biology. Finally, we looked at a few problems in physics. She now recognizes that the questions in science are simple extensions of concepts she already knows in math. She is no longer intimidated by unfamiliar terminology. Instead, she remains focused on the data, the questions, and the possible answer choices. She better understands when it may be necessary to read the passages. She understands which keywords to "scan" for in the passages. She feels confident that her ACT score will improve."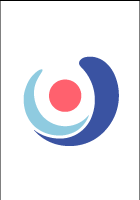 "The student and I continued work through the math section of the practice test, which we almost finished. Compared to last Sunday, I was pleased to see that he was approaching more complicated problems with more confidence, and that she was doing them correctly. I've noticed that geometry might be a good growth area since he seems to be struggling with those problems primarily in cases where he doesn't remember the formula in question. We will focus on those in future sessions. Because the student also has a physics final exam coming up, we spent some time looking at his review problems for that test, working our way through some of the more difficult ones."
"The student and I continued working through a math ACT section. He has been given a PDF with almost all of the math rules and concepts tested on the ACT, and has been asked to review this and use it during practice test taking if he becomes lost. He has been encouraged to take timed practice sections for next time."
"The student and I continued working through the math practice exam with intermittent lessons on factoring, FOILing, SOHCAHTOA, trig identities, special triangles, utilizing given formulas, the Pythagorean theorem, geometry word problems, intersecting lines, parallelograms and trapezoids, substitution, logic problems, translating algebraic expressions, similar triangles, and perimeter.

She struggled in starting the question, but was able to complete the subsequent math once the problem has been established. I will also be helping her to work with the formulas and work on memorizing them.

She is far more comfortable with middle to late material on the test, likely because she has covered it more recently.

For extra practice, she will complete two skills worksheets."
"The student and I covered 60 math problems today, and discussed both the content of the questions and strategies for answering them faster, using the plug-in method and process of elimination. She should do great this weekend."
Nearby Cities:
Columbus ACT Tutoring
,
Louisville ACT Tutoring
,
Cincinnati ACT Tutoring
,
Dayton ACT Tutoring
,
Fishers ACT Tutoring
,
Greenwood ACT Tutoring
,
Lawrence ACT Tutoring
,
Fairfield ACT Tutoring
,
Dublin ACT Tutoring
,
Westerville ACT Tutoring
,
Gahanna ACT Tutoring
,
Greenfield ACT Tutoring
,
Beech Grove ACT Tutoring
,
Powell ACT Tutoring
,
Loveland ACT Tutoring
Nearby Tutors:
Columbus ACT Tutors
,
Louisville ACT Tutors
,
Cincinnati ACT Tutors
,
Dayton ACT Tutors
,
Fishers ACT Tutors
,
Greenwood ACT Tutors
,
Lawrence ACT Tutors
,
Fairfield ACT Tutors
,
Dublin ACT Tutors
,
Westerville ACT Tutors
,
Gahanna ACT Tutors
,
Greenfield ACT Tutors
,
Beech Grove ACT Tutors
,
Powell ACT Tutors
,
Loveland ACT Tutors
Call us today to connect with a top
ACT tutor in Mason, OH
(513) 813-1800