We are open Saturday and Sunday!
Call Now to Set Up Tutoring:
(202) 779-1569
Private In-Home and Online Writing Tutoring in Maryland
Receive personally tailored Writing lessons from exceptional tutors in a one-on-one setting. We help you connect with in-home and online tutoring that offers flexible scheduling and your choice of locations.
Recent Tutoring Session Reviews
"Today we focused on commas and parallel structure before the student led us in email drafting. When students lead the draft session, it gives them a chance to correct each other as well as speak in front of others. We emailed a superior to warn that a project is behind schedule, and we talked about different courses of action for different situations."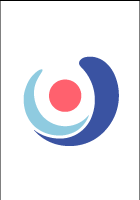 "During today's session, the student and I began by reviewing a writing exercise we began two weeks ago. Overall, the exercise showed good organization and sentence structure. Afterwards, we went over some communications he had written for his job. We finished by deciding on a few writing assignments for him to complete when we next meet."
"Today, the student and I focused on some material from her Holocaust class and her new note-taking seems to be bearing fruit. She has to read a comic book style book called Maus I (of II) and she was concerned about the assignment, about textual analysis, and how to relate to the book. She spent the bulk of the section discussing this with me, skimming the book to get an idea for the story and to give some pertinent examples for how to uncover it; the idea of stream of consciousness seemed particularly useful. She seemed to have a good idea on how to read the book and complete her assignment by the end."
"In our session, the student and I prepared for his upcoming English exam. First, we reviewed a PowerPoint presentation that outlined the three key stages of the liminal journey, one of several themes his English instructor directed students to think about in preparation for the exam. We discussed the themes of appearance vs. reality, autonomy, between two worlds, and the liminal journey in all four works. During our discussion, the student took notes on a chart with columns designated for each theme."
"The student understands that he has ESL writing difficulties and wants to solve them. Our first session involved his telling me about the essay he was writing for his college English course, showing me the syllabus, and describing the kind of experience he had with writing English. He also talked some about his background. He showed me the book upon which the assignment was based and we began to work out the format and content of the paper. He went home with the task of writing out the introduction, each topic sentence and finding a quotation for each paragraph."
"The student and I finalized the phrasing and grammar of all statements today, taking into consideration feedback. The student and I will not meet again until early September when additional supplemental essay questions open up online."
"The student and I finalized her first-choice college's place of community essay today, and then tackled and drafted her second-choice college's essay on her place in the "hive." I was so pleased with her speed of drafting and her growing ability to immediately access her imagination and craft good sentences from the get go. I hardly had to edit the introduction at all, and the body paragraph was mostly word order--her narrative skills have super improved over the process of tutoring. Just great to see. For Tuesday she is going to draft her other second-choice college's essay and start researching her last big essay--a 500 word account of why she wants to go to U-Mich and why she picked the major she did, focusing on elements unique to the first-choice college's experience."
"Today he and I had our sixth session. We completed the common app essay, which reads very well at this point. He said that he would show it around to a couple of other folks for more perspective, but it is pretty much there. We also spent the rest of the session discussing his other shorter essay prompts. One very helpful exercise was when I helped him to list his goals for the future by imaging where he saw himself in 10 years. He is going to continue thinking on that and other small assignments I gave him."
"In last night's session, the student and I focused specifically on the essay she's writing in response to the prompt from the school. Our efforts were spent revising sentences, re-structuring each paragraph as needed, and making sure she was writing exactly what she meant to convey. We brainstormed possible topics for each paragraph and incorporated them accordingly. We also outlined some goals for how she wants her writing to be."
"The student and I reviewed his essay and his supplemental essay. In the essay we worked on structure, mechanics, grammar, and flow of the content. On the supplemental we primarily edited grammar and mechanics. The content on both essays was exceptional."
"I went through two prompts with the student. I asked her about the experiences she has had to further develop her ideas and really add significance to the essay. She seemed unsure for the most part but I made an outline to help her formulate her ideas and also to give her a visual to follow until the next session. I left her with her drafts and she is to fix and strengthen her grammatical errors. We will continue to work on the structure of her essay in the next session."
"The student rewrote one of her two college essays based on the outline that we had made together at the previous session. Meanwhile I wrote down substantial commentary on her other essay. Then we went through and did a thorough edit for substance, clarity, style, and grammar on the essay she had been working on. At the end of our session we set goals for the next session."
Nearby Cities:
Alexandria Writing Tutoring
,
Arlington Writing Tutoring
,
Bethesda Writing Tutoring
,
College Park Writing Tutoring
,
Fairfax Writing Tutoring
,
Prince George's County Writing Tutoring
,
Reston Writing Tutoring
,
Silver Spring Writing Tutoring
,
Wilmington Writing Tutoring
,
King of Prussia Writing Tutoring
,
Downingtown Writing Tutoring
,
West Chester Writing Tutoring
,
Springfield Writing Tutoring
,
Radnor Writing Tutoring
,
Vineland Writing Tutoring
Nearby Tutors:
Alexandria Writing Tutors
,
Arlington Writing Tutors
,
Bethesda Writing Tutors
,
College Park Writing Tutors
,
Fairfax Writing Tutors
,
Prince George's County Writing Tutors
,
Reston Writing Tutors
,
Silver Spring Writing Tutors
,
Wilmington Writing Tutors
,
King of Prussia Writing Tutors
,
Downingtown Writing Tutors
,
West Chester Writing Tutors
,
Springfield Writing Tutors
,
Radnor Writing Tutors
,
Vineland Writing Tutors
Call us today to connect with a top
Writing tutor in Maryland
(202) 779-1569