Call Now to Set Up Tutoring:
(888) 888-0446
Private In-Home and Online Marketing Tutoring
Receive personally tailored Marketing lessons from exceptional tutors in a one-on-one setting. We help you connect with in-home and online tutoring that offers flexible scheduling and your choice of locations.
How can Marketing tutoring help you?
Marketing is a vast and challenging field, but also one of the most interesting areas of any company. Whether you are a college student majoring in the subject, a graduate student seeking additional help in mastering the key tactics, or have been hired for a full-time marketing position and are simply looking to refine your craft, Varsity Tutors can help you connect with a premier marketing tutor anywhere in the nation to help you out.
Marketing tutoring is one-on-one and customized to your learning style. A traditional classroom setting is typically unable to provide this, because your teacher likely doesn't have the time or interest in changing the way they teach to meet the needs of individual students. But a private tutor can identify your strengths and weaknesses and change the way they teach to fit your specific needs. Why pass up such a personalized opportunity to sharpen your skill set for this career path?
At Varsity Tutors, our educational directors closely evaluate many aspects of both your academic and career profile in order to help connect you with the best possible tutor for your needs. From content marketing to mobile marketing and affiliate marketing, we can help you locate talented tutors who can explain all the ins and outs of these specialties to you.
Are you unsure of exactly what business to business (B2B) or business to consumers (B2C) marketing is? A tutor can clear those terms up for you, as well. Your marketing tutor can individualize the curriculum to help you learn the material at your own pace. There may be times where you need more time to fully understand a topic. While you are unlikely to receive this time in a classroom setting, a private tutor can give you as much time as you need to grasp it. Additionally, if you are in a situation where you have already surpassed your classmates, your private tutor can provide you with more challenging material.
Moreover, tutors are flexible in terms of when and where they schedule sessions, so your marketing tutoring can take place after work and right in your own home if you prefer. Tutors can also meet you at a library or at a coffee shop near your office, if that is easiest for you. Varsity Tutors live learning platform enables you to meet your tutor in person or face-to-face online, whatever works best for you.
Marketing is largely about understanding your brand and the story it has to tell. Furthermore, you must know exactly who your audience is and what media you can best reach them with. As our society becomes more and more dependent on social media, individuals in professional marketing roles must pay close attention to those developments and identify the best ways to incorporate them into appropriate marketing plans when attempting to engage with target customers.
Working closely within the realm of public relations is often an integral part of marketing jobs, as well. Varsity Tutors can help you to connect with a marketing tutor who can address any and all of these areas in ways that make sense to you as an individual learner. Marketing tutors are professionals within the field. Many also hold impressive degrees and all of them simply have a passion for sharing their expertise. Upon completing your marketing tutoring sessions with one of these experts, terms like SEO and cost per impression might just become common parts of your everyday vocabulary. Are you ready to get the help you need to become a marketing guru? Contact the Varsity Tutors office in your area today and let us help connect you to a marketing tutor who can meet all of your marketing needs.
Recent Tutoring Session Reviews
"*This Session: Revision: Ideas and Grammar *Assignment: 1)Practice using the grammar checklist and revise your final essay. 2)Take the timed versions of the Integrated and Independent tests found in the book."
"The student and I started the session by working on a Current Events paper for his World History class.  We read and highlighted a news story, and then did a t-chart for our prewriting activity.  He then wrote the Current Events paper.  We also looked over two science papers that he is working on with a partner, and edited those.  "
"This was my first session with the student this week. She continues to find her math class very easy and still does not have any actual homework. We spent the entire session doing problems out of her textbook so she could practice these skills. We covered solving multiple step equations with single variables, multiplication table work, and the distributive property. She knows these topics very well and she is very familiar with them, but she needs to learn how to do them more efficiently and much faster. By doing these problems together, I hope to improve her skills and her speed in these topics. Therefore, when she gets to Algebra I again, she will feel more comfortable with these topics."
"Mathematics--subtraction.  Worked with flash cards on subtraction. Separated into two stacks, those that took more time than others and easier problems. Looked at different ways to increase math skills, such as utilizing number line, tables, etc."
"Quantum numbers, Periodic trends, and orbital diagrams were some of the topics that I covered. Basically, I started by going over the comprehensive test packet that the student was given to prepare for the test on Wednesday. I went over each question, but more so elaborated and explained the topics and concepts that were needed to answer these questions. We covered half of the test, and plan to finish the second half on Tuesday."
"Met the student for the first time and did some diagnostics to see where he needs work.  We started with some reading comprehension exercises and he made some careless mistakes but all in all he did pretty well.  Then we turned to the math diagnostics.  I asked him to do about 12 5th / 6th grade-level problems. We walked through some of the diagnostic problems he missed and I told his mother we'd focus on fractions in the 2nd session."
"The student and I worked on math for the duration of this session. We spent a brief period of time covering some material for school before continuing to work through the assessment materials (basic algebra, basic geometry, coordinates, roots, integers, number functions, etc.). The student has performed very well during our first two weeks together. He has retained a lot of the mathematical knowledge required for the assessment, and is quick to grasp concepts with which he is unfamiliar.  At this pace, we will have plenty of time to focus on his areas of need and to develop effective test-taking strategies.  "
"The student and I went over his math homework today, which involved estimating products. He seems to do well at this and is good at writing the number problems. He is good at multiplying two, ten-digit numbers. We went over some division facts. He is very quick at his multiplication facts. We went over his writing homework, which was inserting parentheses and dashes correctly. We finished by reading his book "Mrs. Frisby and the Rats of NIMH" which he is beginning to enjoy."
"French - discussed current events, reviewed progress made in text book, practiced new vocabulary (classroom objects), grammar - discussed subject pronouns, indefinite articles and conjugation of the verb "avoir".  Played "Va Pecher" (Go Fish) to practice numbers 1-7.    Algebra - reviewed homework and discussed sets and subsets of numbers (counting, whole, integers, etc.)"
"The student and I went over the science section of the practice test he has been working on completing. He has scored very well overall on all of the subsection tests and science was no exception. We then spent the majority of our session going over strategies for the writing section of the test and beginning one of the practice prompts in his practice book. Together we worked on the planning, introduction, and first paragraph. This week he will complete the second, third, and conclusion paragraphs on his own (not timed)."
"In this session we worked on trig functions.  For example,

Sin(2*pi/3) =  ?

arctan(1) = ?

cos(4*pi/3) = ?  

I quizzed him constantly on this.  I'm trying to get him to understand and know these values like the way he knows the multiplication table.  "
"The student and I finished her assignment on solving trig equations using inverse functions. She came in with a solid understanding of reference angles and function ranges, and the only snag we hit was in factoring quadratic problems. They haven't covered it yet in class, so she got a preview before everyone else."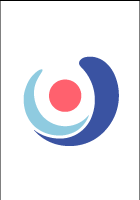 Call us today to connect with a top
Marketing tutor
(888) 888-0446