Call Now to Set Up Tutoring:
(310) 617-6847
Private In-Home and Online Writing Tutoring in Marina Del Ray, CA
Receive personally tailored Writing lessons from exceptional tutors in a one-on-one setting. We help you connect with in-home and online tutoring that offers flexible scheduling and your choice of locations.
How can a Writing tutor help you?
Learning to write is about so much more than putting a pen to paper and creating words. The writing process includes anticipating what the reader wants to see, figuring out a way to organize thoughts, and maintaining adequate vocabulary to accurately express opinions. Young children who are first learning how to use writing as a communication tool have a lot to take in. These writing concepts are an important part of their academic success and career in the future. If your child is in the process of developing writing skills and you want to give him or her a head start, a professional tutor may be just what you need. Varsity Tutors could help you find an independent writing tutor in Marina Del Rey, CA.
An experienced tutor can meet you at your home, at a location that's convenient for you and your family, or face-to-face through an online platform that's easy to use. The tutors have a passion for writing and their enthusiasm will quickly rub off on your child, making him or her eager to learn more about the writing process and how it works. An expert tutor can also briefly analyze your child's current skillset and figure out what areas of weakness need improvement. He or she can focus in on these exact areas in the private tutoring sessions to strive to ensure your child grasps these concepts to their fullest extent. Let us find you a writing tutor in Marina Del Rey who could help your child pass their course with flying colors.
When it comes to writing, it's important to define the main ideas of the piece, engage the reader with the focus and purpose, and have a concrete conclusion that summarizes what was covered in the piece. Keeping a composition organized and fact-based can be tough for a new and young writer. With the help of a seasoned tutor, your child could be able to tackle these challenges and create text that is organized and sensible. Contact us to find you a professional writing tutor in Marina Del Rey, CA, who can work with your child today.
Don't let your child struggle to make sense of the writing process on his or her own. A tutor we can find you in Marina Del Rey could help your child improve his or her study skills, attain better self-confidence, and exceed their goals in writing. Connect with a tutor who might help today!
Recent Tutoring Session Reviews
"The student and I began the session by reading the first chapter in her book. She then answered several comprehension questions about the chapter and identified the characters and described how each is different from one another and how they are similar. Once she completed this task she then began writing a five paragraph essay comparing and contrasting both characters. I showed her how to use evidence from the book to support her writing. She will continue to practice the skill of supporting her answers with evidence from the book and is expected to have completed the essay for the next session."
"We went over the student's words for the word challenge today, trying to make up mnemonic devices to remember the definitions. We also quickly reviewed analogies for her challenge coming up this Friday. I read over her essay on reading comprehension from the past week and we went over the grammatical errors in her essay. Next week we will pick up the reading comprehension again."
"With a smaller group, we can tailor the discussion to everyone's questions. We are using the student's primer, which is the standard grammar text, in addition to business writing etiquette lists and drafting an email together. This week we wrote an email approaching a co-worker about his or her recent tardiness without being accusatory or evasive."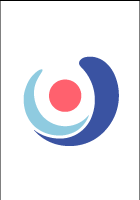 "Today I worked with both students. The first student and I went over her study guide for her exam this coming Friday. I had her answer the short response, and we went over how to correct it grammatically. I also quizzed her on the book using the materials provided in her study guide. With the second student, we went over his journal entries for the book he read. His writing is improving, and he has been open to most suggestions. He is more used to writing out all his ideas then shortening his papers afterward. It's a good method, but I want him to try other methods as well."
"The student informed me that he will have an essay coming up soon, so we focused on preparing for this essay. I helped him develop his thesis for the essay, and he then create an outline for each of his body paragraphs. We talked about how to use the thesis statement to create a topic sentence for each body paragraph, and then how to search for relevant quotations for each of those body paragraphs. Once he chose quotations for each of the body paragraphs, we worked on pulling each of the quotations apart in order to identify literary devices."
"In this tutoring session, the student did a reading test on the topic of astronomy, why the sky is blue. Although this was relatively short, it contained quite a few new words. She completed the reading session in 15 minutes, and got 5 out 8 correct. She needs to pay more attention on finding the targeted information, and try to gain more TOEFL vocabulary. In addition, she had a vocabulary test, and got 29 out 34 correct. She can spell most of the words correctly, but she didn't remember the meaning of a few of the words. Thus, she needs to pay attention on this part. She did very well on her homework, and she got 100 percent correct on her homework exercise."
Nearby Cities:
Malibu Writing Tutoring
,
Oxnard Writing Tutoring
,
Santa Barbara Writing Tutoring
,
Woodland Hills Writing Tutoring
,
Santa Clarita Writing Tutoring
,
Thousand Oaks Writing Tutoring
,
Simi Valley Writing Tutoring
,
Ventura Writing Tutoring
,
Camarillo Writing Tutoring
,
Moorpark Writing Tutoring
,
Santa Paula Writing Tutoring
,
Agoura Hills Writing Tutoring
,
Calabasas Writing Tutoring
,
Port Hueneme Writing Tutoring
,
Fillmore Writing Tutoring
Nearby Tutors:
Malibu Writing Tutors
,
Oxnard Writing Tutors
,
Santa Barbara Writing Tutors
,
Woodland Hills Writing Tutors
,
Santa Clarita Writing Tutors
,
Thousand Oaks Writing Tutors
,
Simi Valley Writing Tutors
,
Ventura Writing Tutors
,
Camarillo Writing Tutors
,
Moorpark Writing Tutors
,
Santa Paula Writing Tutors
,
Agoura Hills Writing Tutors
,
Calabasas Writing Tutors
,
Port Hueneme Writing Tutors
,
Fillmore Writing Tutors
Call us today to connect with a top
Writing tutor in Marina Del Ray, CA
(310) 617-6847