Call Now to Set Up Tutoring:
(310) 617-6847
Private In-Home and Online Physical Chemistry Tutoring in Marina Del Ray, CA
Receive personally tailored Physical Chemistry lessons from exceptional tutors in a one-on-one setting. We help you connect with in-home and online tutoring that offers flexible scheduling and your choice of locations.
How can a Physical Chemistry tutor help you?
Physical chemistry is the study of atoms, subatomic particles, and how these interact as molecules, using physics principles. As a student of physical chemistry, you might be pursuing a career in pharmaceuticals, medicine, engineering, electronics, or even agriculture, which requires a solid understanding of this subject. Or, you could just be trying to fill a graduation credit. Either way, you want to do well in your class, but you may find yourself stuck on tough concepts or mathematical formulas that describe chemical processes. Fortunately, you can get out of the rut with help. A physical chemistry tutor in Marina Del Rey, CA, can make all of your study sessions both efficient and effective so no time is wasted.
Varsity Tutors can find a great physical chemistry tutor in Marina Del Rey who could make studying a fun process. When you contact our educational directors, we get to know your needs, goals, and skills, as well as your personality so that we can match you with an independent, professional physical chemistry tutor who has experience working with students just like you. A professional physical chemistry tutor in Marina Del Rey, CA, can create a study plan specifically designed for you. This includes filling gaps in your knowledge and making sure you understand fundamental concepts, but that doesn't mean your tutoring sessions will be boring! Your tutor can bring in fun supplemental materials and entertaining study tools, like videos or games, so you stay engaged. You might even begin enjoying the subject you previously found difficult.
Your teacher may have provided you with the information you need to pass the class, but they may not be able to offer their full attention to your questions because they have to help other students in the class too. A physical chemistry tutor, however, provides undivided attention, positive reinforcement, and immediate feedback so you not only get answers but also learn how to find the answers for yourself. Your tutor will meet you at any location that is convenient for you, both in person and online, using our live learning platform. You can meet around your schedule, so you don't have to pull time away from extracurricular activities or studying for other classes.
A private physical chemistry tutor in Marina Del Ray can work with you to try to get you back on track in your class. You could get face-to-face help on a regular basis, which could help you build confidence in your skills and understanding of physical chemistry. Contact Varsity Tutors today.
Recent Tutoring Session Reviews
"Worked with the student mostly on the reading section of the SAT (vocabulary-based study) and on her writing skills.  She is struggling to organize her essays, but is making progress. I am reinforcing the fact that any essay has to be able to be boiled down to a simple statement, which the rest of the essay then supports. Building a thesis and strong structure will be the key to her getting a good grade on this portion. Good session."
"The student and I began the session with a lot of "fill in the blank" work. She is getting really good at reading a full sentence and then choosing a word from a word bank to complete the sentence. Today, our "word boxes" were filled with words ending in -y, and "-old" words. She caught on very quickly to the concept of a word search as well! We finished the session with some mixed math review -- she still needs work distinguishing between addition and subtraction, but once she determines which it is, she gets the answer right every time."
"The student and I spent half of our session practicing 3 digits time 2 digit multiplication. I gave her 3 problems which she knew how to do. I had her do these problems with me by having her work step by step and telling me exactly what she was doing. We then worked on multiplication facts of 7. Our last part of the session was spent on a short reading passage where we worked on using context clues given to find the definition of an unfamiliar word (usually found in the sentence after the unfamiliar word)."
"We went over review packet from first semester, focusing on the VSEPR structures, inter and intramolecular bonds and equations. We reviewed some basic terminology from chemistry, including ion, isotope, proton, neutron, electron, nucleus. In the next class, the student will bring new materials, and we will continue to review old concepts that will be important going forward."
"The student and I looked over some past test questions. She had just taken a test, and we went over some questions to make sure she worked them out correctly. We also went over an older test that she needed to retake. We found any mistakes she made and corrected them."
"Worked with the student on her math. Went through returned work as well as concepts that she did not understand. We finished the session by doing drills on her subtraction."
"We found and classified critical numbers, reviewing the quotient and chain rules as we went. The student needs to work a practice SAT this weekend."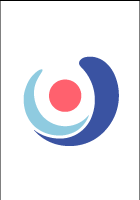 "We went over sublevels of elements and electronic valence. We also discussed wavelengths of different spectrums of light. I showed her how to calculate the number of protons, neutrons, and electrons along with how to understand isotopes."
"We went over physics homework that the student had in addition to reviewing certain concepts. She was very comfortable with the material at the end of the session and was doing the problems mostly on her own."
"For this session with the student, we focused on reviewing his course material and his labs. Content included: the different states of matter and plasma, the different molecular bonds (covalent, hydrogen, ionic), pure substances and mixtures, and chemical/physical changes. The student stated that he was struggling with these chapters in class, so initially I went through and reviewed all of the content with him using diagrams as assistance. We then performed the in chapter and end of chapter review questions. The student felt much more comfortable with the material after our review. His exam is on Wednesday of this week, therefore we completed the study guide questions provided by his instructor. The student also requested that I review his homework assignment. The student said that he feels fairly confident in his knowledge for this test."
"We reviewed for her upcoming quiz on atomic structure, and the scientists who made discoveries in this area. She had a great grasp of the material, especially when filling out charts on the subatomic particles."
"The student and I reviewed his most recent material for a test on Wednesday. He said he wanted to review hydrocarbon Lewis diagrams and writing chemical formulas when given the name of a compound. When we began, it was clear that he was really challenged by these concepts, but by the end of our session, he demonstrated that he was able to perform these tasks. He said he felt much more comfortable about the material."
Nearby Cities:
Malibu Physical Chemistry Tutoring
,
Oxnard Physical Chemistry Tutoring
,
Santa Barbara Physical Chemistry Tutoring
,
Woodland Hills Physical Chemistry Tutoring
,
Santa Clarita Physical Chemistry Tutoring
,
Thousand Oaks Physical Chemistry Tutoring
,
Simi Valley Physical Chemistry Tutoring
,
Ventura Physical Chemistry Tutoring
,
Camarillo Physical Chemistry Tutoring
,
Moorpark Physical Chemistry Tutoring
,
Santa Paula Physical Chemistry Tutoring
,
Agoura Hills Physical Chemistry Tutoring
,
Calabasas Physical Chemistry Tutoring
,
Port Hueneme Physical Chemistry Tutoring
,
Fillmore Physical Chemistry Tutoring
Nearby Tutors:
Malibu Physical Chemistry Tutors
,
Oxnard Physical Chemistry Tutors
,
Santa Barbara Physical Chemistry Tutors
,
Woodland Hills Physical Chemistry Tutors
,
Santa Clarita Physical Chemistry Tutors
,
Thousand Oaks Physical Chemistry Tutors
,
Simi Valley Physical Chemistry Tutors
,
Ventura Physical Chemistry Tutors
,
Camarillo Physical Chemistry Tutors
,
Moorpark Physical Chemistry Tutors
,
Santa Paula Physical Chemistry Tutors
,
Agoura Hills Physical Chemistry Tutors
,
Calabasas Physical Chemistry Tutors
,
Port Hueneme Physical Chemistry Tutors
,
Fillmore Physical Chemistry Tutors
Call us today to connect with a top
Physical Chemistry tutor in Marina Del Ray, CA
(310) 617-6847