We are open Saturday and Sunday!
Call Now to Set Up Tutoring:
(310) 617-6847
Private In-Home and Online LSAT Tutoring in Marina Del Ray, CA
Receive personally tailored LSAT lessons from exceptional tutors in a one-on-one setting. We help you connect with in-home and online tutoring that offers flexible scheduling and your choice of locations.
Recent Tutoring Session Reviews
"We worked with physics and verbal reasoning. He had some difficulties with angular momentum, so I have assigned him a bit of homework on this topic. He showed improvement on his verbal logic exercises."
"We covered colligative properties, rate laws, and equilibrium equations. The student did a great job, and seemed to be really following the material. I assigned her HW in these chapters, and will be seeing her on Friday."
"The student and I spent a lot of time going over acids and bases during this session. We also covered some electrochemistry. Acids and bases, titrations, etc., seem to be a difficult subject for him, but after reviewing them extensively he seemed to have a much better feel for them. With more practice on his own he should be able handle those types of questions on the exam."
"The student and I went through 4 passages (2 from non-diagnostic 1 and 2 from diagnostic 1). I gave her the rest of the diagnostic 1 passages for homework. Her timing is much better and all the passages were under 8 minutes. We still have to work a little on mental mapping as well as on paying closer attention to details in the passage, question stem, or answer choice."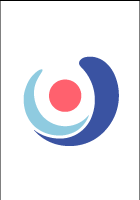 "Reviewed & summarized inclined planes, kinematics, projectile motion as covered in previous sessions, then began uniform circular motion. Covered: tangential velocity, centripetal acceleration, centripetal force. We worked through several example problems and the student seems to be improving in terms of how quickly and efficiently she can solve a problem."
"The student and I spent our session reviewing a logic games section that he completed for extra practice. We reviewed diagramming for different game types, how to make compounding deductions based on the sketches associated with individual questions, and discussed some material that he found particularly interesting. He has had trouble with hybrid games in the past, but I feel that we made some big strides today."
Nearby Cities:
Malibu LSAT Tutoring
,
Oxnard LSAT Tutoring
,
Santa Barbara LSAT Tutoring
,
Woodland Hills LSAT Tutoring
,
Santa Clarita LSAT Tutoring
,
Thousand Oaks LSAT Tutoring
,
Simi Valley LSAT Tutoring
,
Ventura LSAT Tutoring
,
Camarillo LSAT Tutoring
,
Moorpark LSAT Tutoring
,
Santa Paula LSAT Tutoring
,
Agoura Hills LSAT Tutoring
,
Calabasas LSAT Tutoring
,
Port Hueneme LSAT Tutoring
,
Fillmore LSAT Tutoring
Nearby Tutors:
Malibu LSAT Tutors
,
Oxnard LSAT Tutors
,
Santa Barbara LSAT Tutors
,
Woodland Hills LSAT Tutors
,
Santa Clarita LSAT Tutors
,
Thousand Oaks LSAT Tutors
,
Simi Valley LSAT Tutors
,
Ventura LSAT Tutors
,
Camarillo LSAT Tutors
,
Moorpark LSAT Tutors
,
Santa Paula LSAT Tutors
,
Agoura Hills LSAT Tutors
,
Calabasas LSAT Tutors
,
Port Hueneme LSAT Tutors
,
Fillmore LSAT Tutors
Call us today to connect with a top
LSAT tutor in Marina Del Ray, CA
(310) 617-6847