Call Now to Set Up Tutoring:
(310) 617-6847
Private In-Home and Online GMAT Tutoring in Marina Del Ray, CA
Receive personally tailored GMAT lessons from exceptional tutors in a one-on-one setting. We help you connect with in-home and online tutoring that offers flexible scheduling and your choice of locations.
Recent Tutoring Session Reviews
"We covered tactics for the verbal reasoning sections, and how best to study for them. We then covered the first 7 chapters of Chemistry 1 for diagnostic reasons, and I assigned work based on his weaknesses."
"We worked on verbal logic as applied to interpretation of passages. She had a little bit of difficulty with some of the questions at first, but rapidly grasped the new manner of approaching these types of problems. She is going to do well."
"The student and I reviewed her goals and past MCAT performance to create a study plan for the next several weeks. We came up with a detailed study plan for the next two weeks and went over the Verbal Reasoning section of practice test to diagnose the areas that the student will need to work on. Her comprehension is very good."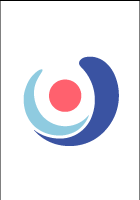 "Today the student and I covered fluids, fluid motion, solid stress/strain, Bernoulli's equation, and reviewed gases and chemical catalysts. Over the past few sessions, she and I have uncovered that her challenges with the MCAT are not so much content but test-taking strategies. I am not concerned with her knowledge of the material, but do want to help her understand how the questions on the MCAT emphasize applications of basic principles. In our next session we will spend time determining a cogent way to approach MCAT passages. We will be outlining physical science passages in a systematic approach and uncovering the basic idea behind each question."
"Today we went over the diagnostic practice test that the student did yesterday. We went through the two science sections. We discussed how to know where to begin with quantitative questions, and we reviewed limiting reagents and gauge pressure in particular. For the biological sciences, her weaknesses seemed to be organic chemistry, which we will wholly review, along with wading through complex wording for biochemical pathways. We are about ready to put a bow on our physics/gen. chem. review, and we will hit the ground running this week in our review of biology and organic chemistry."
"Today, we went over OChem and PAT. We did an overview of organic chemistry reactions, focusing on the differences between substitution (SN1, SN2), elimination (E1, E2), and addition problems. We also started doing an overview of the different reagents (acid catalyzed, HBr, HBr/ROOR, hydroboration, etc.) to discuss the different chemical mechanism trends. Most of our time was spent doing PAT top-front-end problems. We covered the basics of how to approach TFE problems and did a ton of practice problems. The student did extremely well with starting TFE problems!"
Nearby Cities:
Malibu GMAT Tutoring
,
Oxnard GMAT Tutoring
,
Santa Barbara GMAT Tutoring
,
Woodland Hills GMAT Tutoring
,
Santa Clarita GMAT Tutoring
,
Thousand Oaks GMAT Tutoring
,
Simi Valley GMAT Tutoring
,
Ventura GMAT Tutoring
,
Camarillo GMAT Tutoring
,
Moorpark GMAT Tutoring
,
Santa Paula GMAT Tutoring
,
Agoura Hills GMAT Tutoring
,
Calabasas GMAT Tutoring
,
Port Hueneme GMAT Tutoring
,
Fillmore GMAT Tutoring
Nearby Tutors:
Malibu GMAT Tutors
,
Oxnard GMAT Tutors
,
Santa Barbara GMAT Tutors
,
Woodland Hills GMAT Tutors
,
Santa Clarita GMAT Tutors
,
Thousand Oaks GMAT Tutors
,
Simi Valley GMAT Tutors
,
Ventura GMAT Tutors
,
Camarillo GMAT Tutors
,
Moorpark GMAT Tutors
,
Santa Paula GMAT Tutors
,
Agoura Hills GMAT Tutors
,
Calabasas GMAT Tutors
,
Port Hueneme GMAT Tutors
,
Fillmore GMAT Tutors
Call us today to connect with a top
GMAT tutor in Marina Del Ray, CA
(310) 617-6847